SES-12: Elevating Experiences Today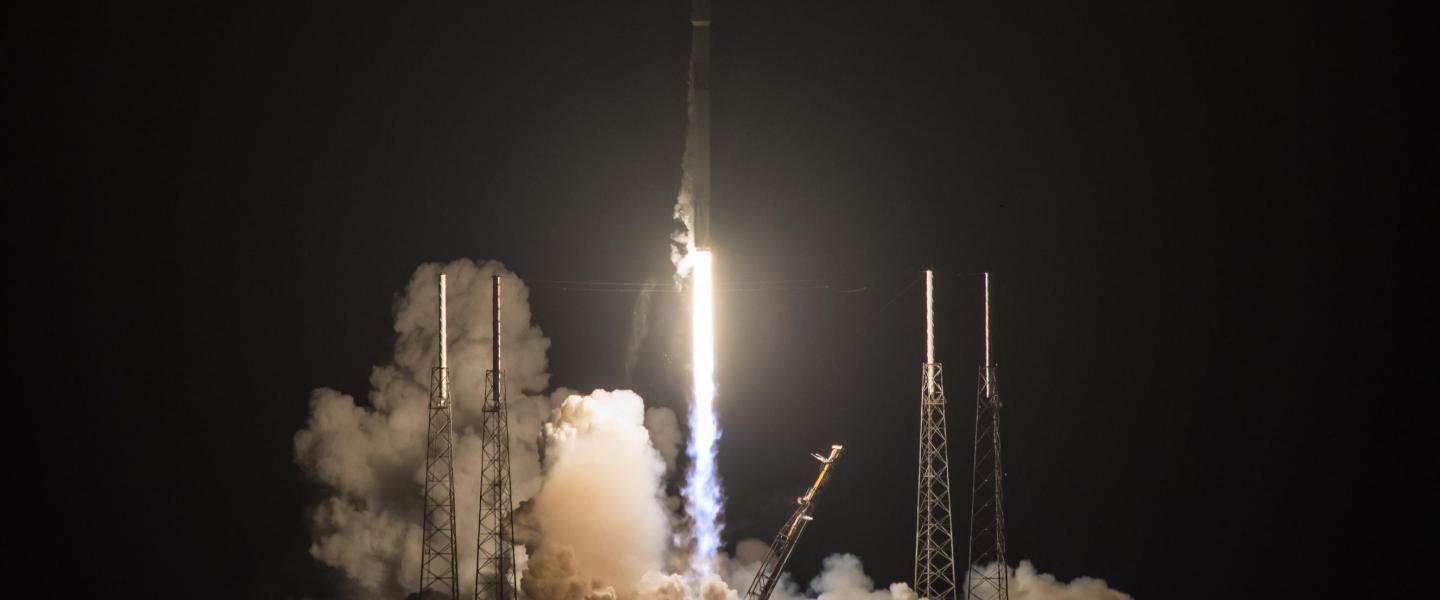 SES-12: Elevating Experiences Today
SES-12 was successfully launched onboard a flight-proven SpaceX Falcon 9 rocket from Cape Canaveral in Florida, United States, at 00:45 EDT on 4 June.
SES' latest satellite, when operational, will be elevating the experiences of people, communities and businesses throughout Asia-Pacific and the Middle East. SES-12 is uniquely designed with both state-of-the-art powerful wide beam and high throughput capabilities to provide satellite communications services across the region.
This sophisticated satellite will feature a payload of 6 wide beams and 72 high throughput user spot beams, making SES-12 one of the largest geostationary satellites that SES has ever procured. SES-12 is built by Airbus Defence and Space.
With high throughput capabilities that enable the rapid transmission of massive amounts of data, SES-12 is SES's answer to soaring connectivity demand in the aviation industry, especially across Asia-Pacific, where the number of connected aircraft will increase from more than 1,000 in 2017 to over 5,500 by 2026. The region will be the world's third largest in terms of connected aircraft, after North America and Europe.1
Over the next decade, high throughput satellites (HTS) such as SES-12 are also anticipated to be a driving force behind the steady roll-out of connected vessels and cruise liners. The total number of maritime in-service terminal in Asia will more than double from 73,000 in 2017 to over 175,000 by 2026.2
In the next decade, Asia will witness the largest growth in enterprise VSAT sites at 7% CAGR to reach almost 1 million by 2026.3 Governments who want to bridge the digital divide and launch connectivity programmes will be the key growth driver, followed by banking, and SES-12 will be key in meeting this demand. With over 1 billion people lacking 3G/4G coverage, Asia will lead the cellular backhaul via satellite growth.
SES-12, in combination with SES-8, will reach 18 million TV homes from its 95°E orbital position. The satellite provides pay-TV operators the reliability and scalability to deliver higher quality, richer and more immersive end-user experiences; anytime, anywhere and on any screen. SES-12's spot beams will also enable broadcasters to bring localised video content to specific cities and provinces in a cost-effective manner.
[1] Euroconsult
[2] Northern Sky Research
[3] Northern Sky Research 2017
Related content
Infographic