C-band satellite service in the US: essential backbone for communications infrastructure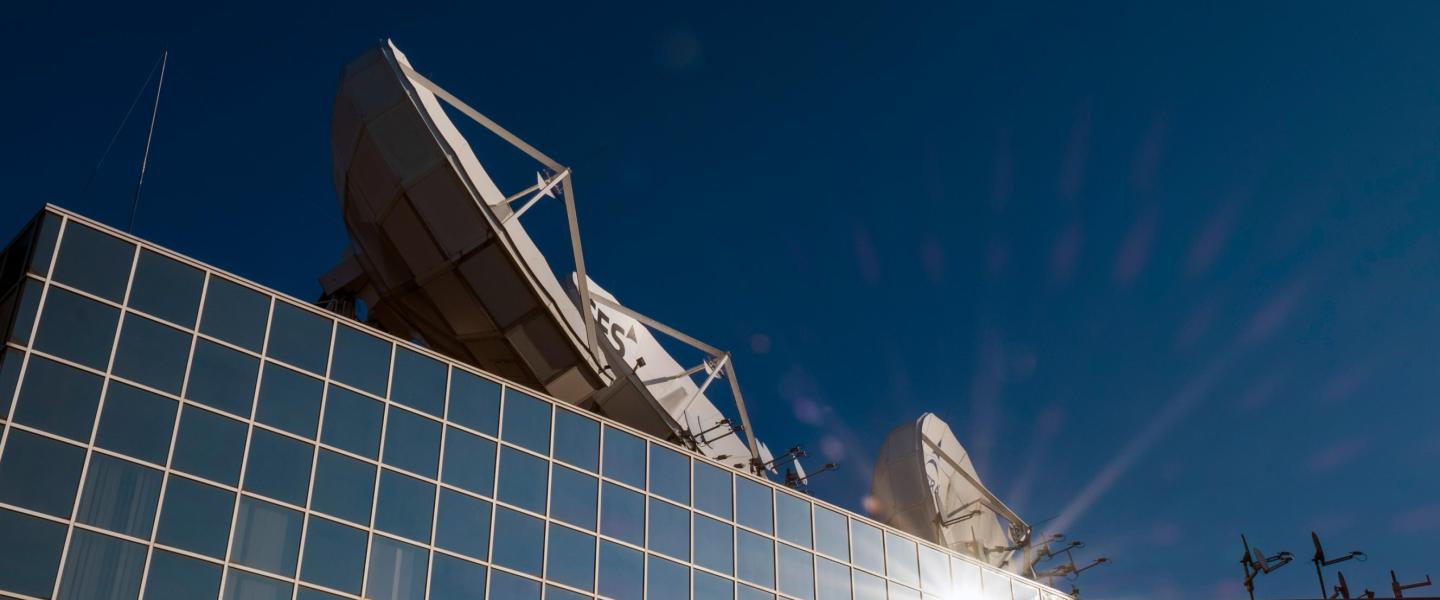 C-band satellite service in the US: essential backbone for communications infrastructure
SES is committed to protect the wide array of established C-band satellite services and to safeguard their breadth, quality and reliability
The United States Federal Communications Commission (FCC) has made it clear that it requires more spectrum to support mobile services. However, it could take many years to bring about a reallocation of spectrum due to a wide array of interests that would be affected. Today, C-band satellite networks are integral to the US communications backbone as it offers capabilities, performance, economic value, and geographic reach that cannot be replicated via other transmission methods. It is used for everything from providing basic, lifeline connectivity in remote Alaskan villages to ensuring that the World Series can be enjoyed by baseball fans wherever they live:
C-band plays an indispensable role in the delivery of video and audio programming to every state in the union
C-band supplies lifeline connectivity to rural areas
C-band helps distribute information that is critical in emergency situations
C-band is essential for restoring operability when terrestrial networks are damaged
C-band enables services for US Government
In the US, C-band supports content delivery to more than 100 million television households. Regardless of how the final link to a customer's television or radio is made, the vast majority of the underlying news, entertainment, sports, and weather content traverses a C-band satellite network at some point in its path to the end user.
Critical services depend on C-band satellite capacity to establish vital connectivity, bridge the digital divide, support US Government and civilian agencies for defense, air traffic control, emergency response, and enables connectivity for ships at sea.
Cutting satellite access to C-band spectrum would result in loss of service to many users.
To successfully safeguard our C-band spectrum in the US and to help avoid a lengthy process with an uncertain outcome, SES took a proactive approach, and together with Intelsat developed and submitted a joint proposal to the FCC, which offers a market-based and future-proof solution, tailored to address the specific characteristics of the US C-band market and regulatory environment.
The proposal made by SES and Intelsat to FCC is a 'win-win' one. It is beneficial for mobile operators, who will have the opportunity to obtain expanded spectrum and facilitate the roll-out of 5G services, for the satellite operators and, ultimately, for the US economy as 5G networks can be deployed more rapidly.
At the same time, the proposal ensures the continued seamless distribution of video and audio programming to more than 100 million US households and the reliable provision of data connectivity delivered in rural areas, in emergency situations and to the US government. It also aims to defend and further leverage the investments that space and ground segment operators have made in the C-band spectrum and the enormous value that those investments generate for the US economy and consumer.