How have C-band satellite services improved our world?
How have C-band satellite services improved our world?
By Patrick van Niftrik, Vice President of Spectrum Management and Development EMEA at SES 
In the last 40 years, our lives have changed drastically thanks to connectivity via satellite. We have gained a new world of possibilities: watch a football match live despite it being played  in a different continent, make a business call from our mobile phones, use our GPS to drive around, surf the web even when we are cruising on a ship, etc. These are so part of our daily life now that we hardly stop to wonder how it is all possible. The world became a connected village first and foremost thanks to satellite, and it started with C-band.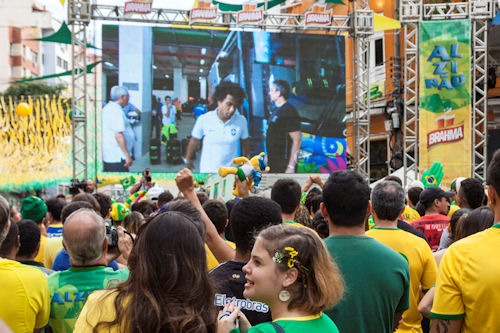 Where does C-band fit in?
Communication satellites today primarily use C-band, Ku-band and Ka-band.
Ka-band operates at highest frequency ranges, around 20 GHz for the downlink and 30 GHz for the uplink band. The main usage is for broadband type of applications, which is enabled by the use of small spot coverage.
Ku-band has been the band of choice namely for Direct-To-Home services, consumed by millions of viewers around the world. Ku-band operates roughly around 11 and 12 GHz for the downlink and 14 GHz for the uplink. This band became successful as it made reception with small antennas (around 60 cm) possible.
C-band operates at the lowest bands, which are around 3 and 4 GHz for the downlink and 6 GHz for the uplink. It was the first band used for satellite communications, and has proven to stand the test of time and remained of critical importance. Key features of C-band are that it allows for wide area coverage and is extremely resilient to severe weather conditions like heavy rain.
C-band plays a key role in today's global telecommunication infrastructure, as illustrated in the below examples.
Five key areas enabled by C-band capacity
1. Restoring communication networks and enabling humanitarian aid
C-band enables emergency support for the public when they need it most. Whenever a disaster strikes and terrestrial infrastructure is down, up-to-the-minute information is vital for those seeking rescue and to coordinate relief efforts. In such cases, satellite connectivity via C-band is key in getting communications services up and running.
SES's emergency.lu platform is one of my favourite examples. Initiated and funded by the Luxembourg government, the emergency.lu platform is designed to promptly establish or restore vital broadband connectivity in disaster-hit areas within 12-20 hours of an alert. It was deployed in March of this year in Vanuatu after Cyclone Pam hit the island nation and promptly re-directed to Nepal in April following a 7.8 magnitude earthquake that crippled the country's communications network.
2. Enriching communities
C-band is the core communication infrastructure for most humanitarian organizations and NGOs for e-learning and e-health. Empowering remote communities and giving them access to education and healthcare is one of the most valuable powers of satellite connectivity.
SATMED, an e-health platform aimed to improve public health in emerging and developing countries, heavily relies on C-band. As a satellite-based communication solution, it connects health staff working in the most remote areas, enabling local doctors to consult the international health community and undergo regular training.
3. Enabling businesses
The global VSAT industry relies heavily on C-band, as it provides vital communication links with the highest availability for the commercial maritime industry as well as the oil and gas sector, and enables land-based VSAT applications such as mobile backhaul services across challenging terrain and remote territories.
There are as many as 75,000 bank branches, ATM networks and trading platforms connected via C-band across Indonesia that allow as much as USD 400 million to be dispensed on a daily basis. In rural areas in Africa and Asia, this frequency band is also used for mobile backhaul, allowing 2.9 billion people to stay connected to their friends and family through mobile phones. Oil and gas platforms rely on C-band for exploration, extraction and monitoring. In the maritime sector, as many as 12,000 vessels and cargo ships are using C-band to maintain crew welfare and optimise operational efficiency.
4. Broadcasting thousands of channels
Because of its high resilience to heavy rain, hundreds of millions of households depend on C-band for TV programming, especially in tropical areas such as Latin America, Africa and Asia. Thanks to its wide coverage, C-band is used to broadcast more than 1,300 TV channels in Latin America, and to deliver TV programmes to 140 million users in Africa and half of the TV audience in Indonesia and India. Out of 145 existing C-band satellites, 115 are used for broadcasting. Whether it's for live sports, news, public events, or international programmes, C-band feeds terrestrial transmission networks, provides programming to cable head-ends and delivers DTH services in certain remote areas
5. Delivering weather forecast
Thanks to C-band, operationally and time critical meteorological data can be shared with government, and populations can be warned about adverse weather events and be prepared in advance. Thousands of lives can be saved if ample preparation is done to evacuate people. 
Why all this focus on C-band?
With the World Radiocommunications Conference (WRC-15) just around the corner, regulators from around the globe will be reviewing international regulations governing the use of radio spectrum by all technologies including satellite. Today, satellite operators need to protect C-band as mobile telecom providers are requesting access to these same frequencies, which would unfortunately cause insurmountable amounts of interference. Indeed, C-band would then share the same frequency as terrestrial microwave radio systems (used for mobile phones for example), and the relative power of these terrestrial systems is many orders of magnitude higher than the power received by satellites, which are 36,000km away from the surface of the Earth.
What SES is doing
At SES, there is a team working worldwide with everyone in the satellite industry -- ranging from fellow global operators to key regional players -- to ensure that the delivery of C-band satellite services will not be compromised. The SES team has been leading the development of technical studies to further demonstrate to ITU technical groups that C-band sharing with mobile operators is not possible. They have also taken a critical look at the actual amount of spectrum that is being claimed by the mobile operators.
Under the coordination of organisations such as the Global VSAT Forum, ESOA, CASBAA and SIA, we have worked with regulators to increase their awareness of the importance of satellite services in general, and C-band in particular. It is important that the satellite industry's message is conveyed loud and clear – not just to our customers, suppliers or institutional representatives, but to everyone.
By spreading the message repeatedly and clearly, we are raising awareness about the importance of C-band satellite services – for the industry but also for businesses and communities.