Secure Government Networks
Connecting your assets abroad and at home

Governments need secure networks to provide critical communication links between their agencies abroad and at home. Our network services provide high-throughput, low-latency connectivity required to ensure secure and reliable links.
More about Secure Government Networks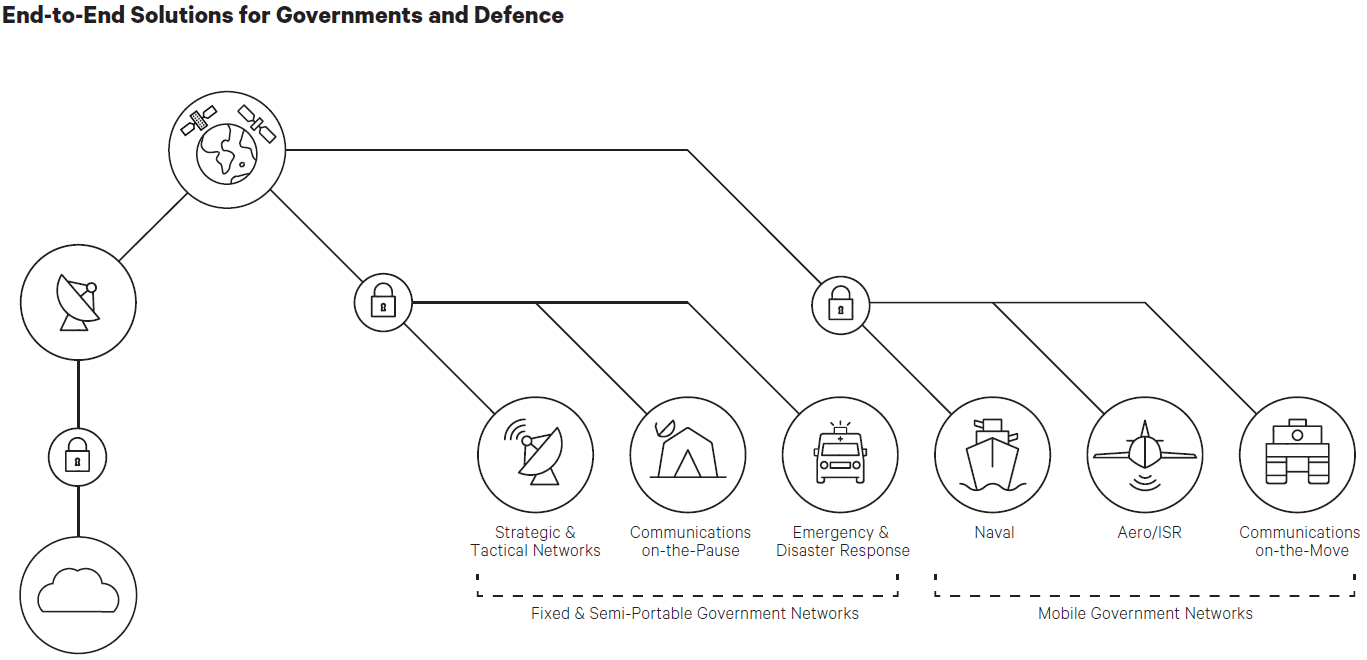 Providing critical communication links
Cloud-ready capabilities via our partnership with the world's leading cloud service providers, including IBM, Microsoft, and Amazon Web Services
High-throughput, low-latency connectivity from our O3b MEO constellation, while our GEO fleet provides network resiliency and a truly global footprint
A future-proof technology strategy, including the upcoming O3b mPOWER satellite constellation, that ensures our ability to meet evolving government connectivity requirements
Enabling secure, high-performance government networks
Whether connecting diplomatic networks or linking deployed teams and mobile assets back to headquarters, you rely on high-performance networks to ensure secure and reliable links to centralised locations and cloud-based applications such as enterprise resource planning (ERP), logistics, and data processing from ISR platforms. Accredited up to EU and NATO Secret clearance, our dedicated, encrypted SatCom links are available anywhere in the world to meet your critical communication requirements.
Find out more about Secure Government Networks:
Enabling Platforms and Services