Managing Network Capacity Amid Surging Demand in Asia-Pacific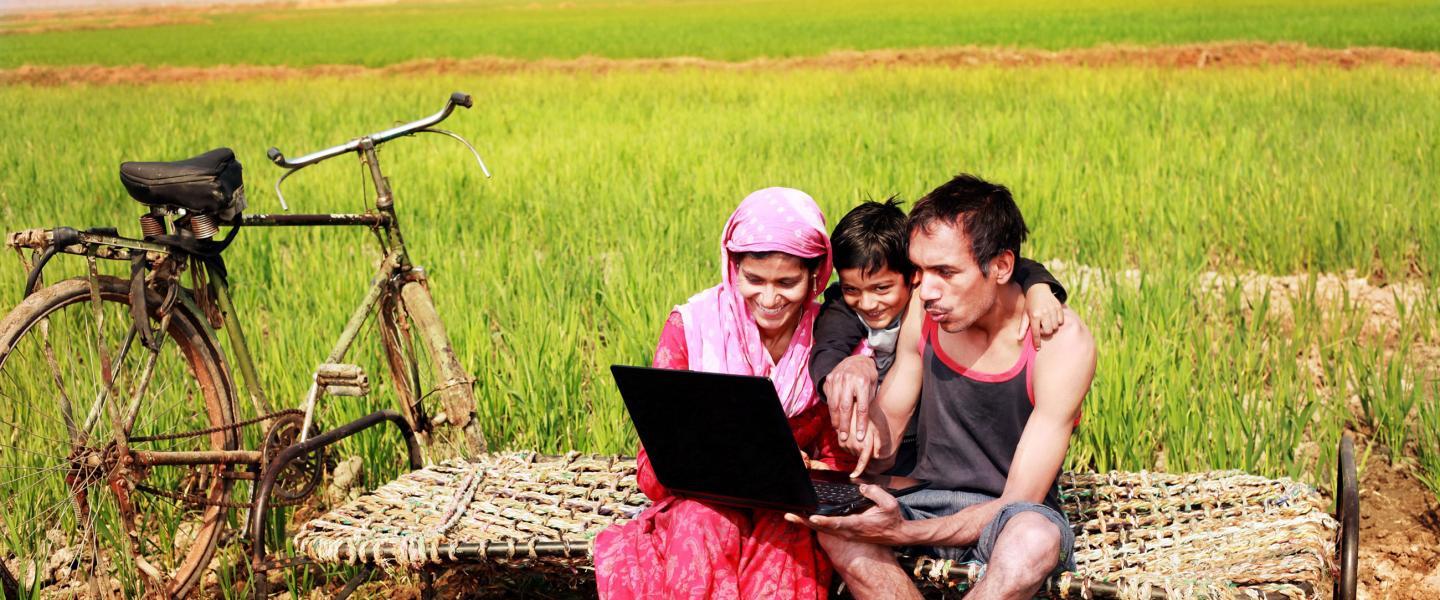 Managing Network Capacity Amid Surging Demand in Asia-Pacific
The COVID-19 pandemic has caused a surge in network use across the region as customers work remotely and seek entertainment at home. It is testing network infrastructures and mobile network operators' (MNOs) capacity to keep up with usage in places, such as India and Southeast Asia, where most people access the internet via mobile and have little fixed-line capacity to fall back on. How is satellite helping MNOs meet bandwidth demands in these countries?
Mobile Broadband Demands Climb During Pandemic-Induced Lockdowns
When the majority of populations across the Asia-Pacific region and the world suddenly shifted to working from home, e-learning and connecting with each other virtually during the pandemic, both fixed and mobile network use increased dramatically. Data intensive applications, such as online gaming and video streaming, grew by 75% and 32% respectively in Q1 '20 and Q2 '20, making a significant contribution to network traffic. Average mobile network traffic growth was most notable in countries with less developed fixed broadband networks. [1] The spike in usage was largely observed outside of urban centres where fewer investments have been made in mobile network infrastructures.
Increased demand outside of traditional peak hours also put significant pressure on MNOs operating in many developing countries in the region as networks became congested and internet speeds suffered in certain instances. Opensignal research found that 4G download speeds decreased in the last two weeks of the measurement period, between 27 January and 29 March 2020, as mobile usage continued to increase. These reductions were observed in Bangladesh, Sri Lanka, Myanmar and a number of other countries in Asia. [2] Operators in India are contemplating partnering with each other to deal with a
30% increase in data consumption and 20% decrease in download speeds. [3] For telcos and internet service providers (ISPs) in these countries, maintaining resilient networks that accommodate increasing internet traffic and delivering broadband connectivity that reaches the most remote areas have been key concerns.
Adapting to Issues Highlighted by the Pandemic
Governments and MNOs have worked closely in many parts of the world to optimise the mobile infrastructure to better serve the needs of communities and public services. [4] The pandemic has shown the need for people to have access to vital information quickly, and to mobile network services that enable remote work, e-learning, and connections to e-health services, whether they live in city centres or rural areas. This need was particularly clear as people spent less time in locations where mobile operators have invested heavily in infrastructure, and more time in parts of cities or countries where operators may not have designed network infrastructure to manage large daytime traffic loads.
MNOs need to continue extending the reach and availability of their high-speed services to the most remote areas of the region to ensure that mobile broadband networks are accessible at the same quality as people experience in urban areas. Many people are unable to afford unlimited, stable internet connections or face a discrepancy in internet speeds in different parts of the country. In Southeast Asia, internet penetration is less than 60% in Indonesia, Thailand, Myanmar, and Vietnam. In Malaysia, where internet penetration is over 80%, internet speeds in Sarawak in eastern Malaysia are much slower than in Kuala Lumpur. [5] This has affected students' access to education as schools made the transition to e-learning during the lockdowns, has limited government assistance programs to help people in need, and has restricted the dissemination of helpful, factual information to combat the virus.
Fitch Ratings forecast that the longer-term effects of elevated data traffic will accelerate CapEx investment to support additional network capacity, particularly in markets with under-developed fixed broadband infrastructure such as Indonesia, India, the Philippines, and Thailand. [6] SES has observed this prediction taking shape in the region. A telco in East Timor upgraded capacity to nearly 1 Gbps to meet the bandwidth need of the Ministry of Education and its e-learning application during the lockdown.
MNOs can also use satellite technology to gain the reach and flexibility needed in areas that have been most difficult to expand service. Mobile backhaul can be supported by satellite to control network operating expenses, expand beyond the reach of fibre and microwave backhaul, and reduce overall costs. Satellite technology can also make low-latency backhaul a reality anywhere, and enable modern data communication protocols to work as if connected via fibre. This is particularly important as MNOs migrate to 4G and 5G in the future, as low-latency is critical to supporting the growing number of applications delivered from the mobile edge and the cloud.
MNOs striving to extend their networks, and deliver the innovative services customers are demanding, need a partner to provide tailored solutions that lower their operating risk at costs that align with revenue. SES Networks is empowering MNOs with connectivity based on our fleet of Geostationary Earth Orbit (GEO) satellites or Medium Earth Orbit (MEO) satellite constellation, and comprehensive managed backhaul services. This enables MNOs to offset the risk of procuring, operating, and maintaining the network from the remote terminal to the MNO core network handoff, and focus on meeting the demand for reliable, high-speed broadband connectivity.
Learn more about how SES Networks Signature Solutions are extending broadband networks for telcos, ISPs and MNOs to address demand.

[1] Omdia: Network Traffic Forecast: 2019–24
[2] Opensignal: Mobile Experience during the COVID-19 pandemic: 4G Download Speed
[3] The Economist: Can mobile networks handling becoming stay-at-home networks?
[4] World Economic Forum: How governments and mobile operators are easing network congestion during the COVID-19 crisis
[5] The Conversation: Lack of internet access in Southeast Asia poses challenges for students to study online amid COVID-19 pandemic
[6] Fitch Ratings: Coronavirus Data Traffic to Raise Capex for APAC Telecom