Leveraging Satellite Technologies to Extend Cloud Access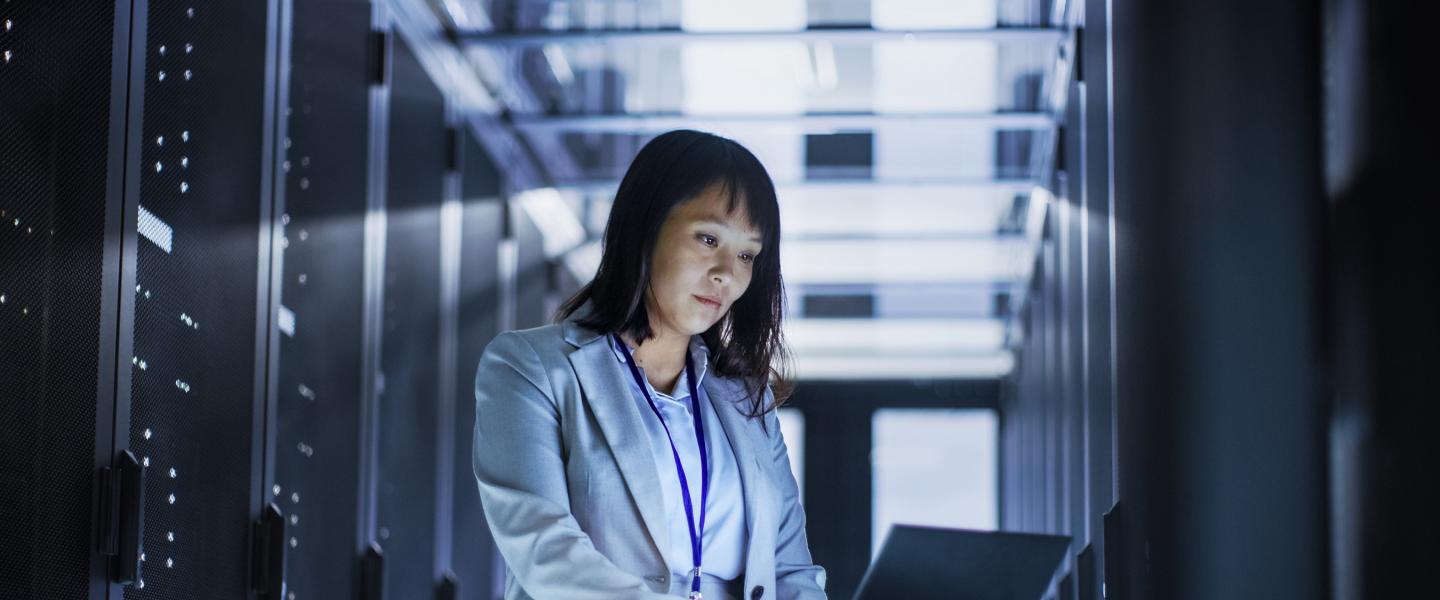 Leveraging Satellite Technologies to Extend Cloud Access
As cloud adoption expands in the Asia-Pacific region, cloud service providers (CSPs) will need to ensure that their service can be accessed anywhere. How can satellite technology help CSPs meet evolving business operations needs in urban, rural, and underserved areas?
Cloud and Edge Computing Development in Asia-Pacific
Cloud computing has reshaped how businesses collaborate and innovate by helping to shorten product development lead times, and enabling the development of tools and apps to improve the speed of operations. It has also been fundamental in supporting agile and flexible business growth all over the world, as well as the expansion of computing at the edge of networks through an acceleration of the Internet of Things (IoT) and artificial intelligence technologies. In the Asia-Pacific region, the enterprise cloud computing services market reached USD 107.6 billion in 2018 and is expected to expand at a CAGR of 19% over the next five years. [1] By 2022, 65% of organisations in the region are expected to have a multi-cloud management strategy. [2]
Cloud solutions, such as Software as a service (SaaS), Infrastructure as a Service (IaaS), and Platform as a Service (PaaS), are increasingly being adopted by organisations to help them address their evolving needs. Business process applications, particularly office productivity, commerce, and vertical-specific packaged offerings, are key areas that organisations across sectors will focus their investments. The three largest sectors, manufacturing, construction, and energy will account for around 30% of the overall business process application revenue in the region. The Asia-Pacific region will also contribute the second highest revenue globally to the business process applications market between 2018 and 2023. [3]
The private and public sectors alike have acknowledged how technology has improved the efficiency of their operations, and have made cloud adoption a top priority. Organisations are transforming their network infrastructures to maximise the benefits of the cloud, and governments are investing in modernising infrastructure and creating regulations to support widespread adoption of cloud computing technologies in the region. The importance of these efforts will increase as 5G is introduced across the region and demand for edge computing services grow to accommodate more IoT and artificial intelligence use cases. The Asia Cloud Computing Association (ACCA) noted in 2018 that Singapore and Hong Kong led the world in cloud readiness, and countries in the Asia-Pacific region outperformed markets in other regions in the areas of international connectivity, broadband quality, and energy efficiency-related parameters. [4]
As a result, use of the public cloud from multiple providers has expanded in the region, and CSPs are building more data centres in emerging markets, such as Indonesia, Thailand and Malaysia to meet data sovereignty requirements and provide superior performance. [5] However, these efforts will be limited by how far these networks can reach and the reliability of connections to cloud services relying on terrestrial networks alone.
Challenges to Expanding Cloud Adoption
As more organisations look to utilise cloud services to fuel their businesses, CSPs will need to be able to ensure seamless, consistent, and secure connectivity between them and organisations, anywhere they are needed. A major challenge, in the Pacific Islands especially, is connectivity. This has created a need for more collaboration on this region's cloud strategy. In addition to partnerships with the Cook Islands to deliver 3G/4G mobile services as well as with other islands, SES has enabled resilient connectivity that will help the region embrace technologies, such as the cloud and IoT over the long term. [2]
Organisations running operations in the region also require highly reliable connections to access critical cloud applications and services, such as enterprise resource planning processes and disaster recovery. However, downtime remains a significant issue for all organisations. An outage on Amazon Web Services in 2017 cost publicly traded companies up to $150 million dollars, and other outages in the summer of 2019 impacted several global companies including Shopify and Reddit. [6]
Some CSPs think of network connectivity primarily as a fibre service. However, these terrestrial services can take a long time to deploy, and have limited reliability in more remote areas. Additionally, the low latency connectivity companies require for critical business processes can be difficult to maintain via terrestrial links. For customers working on an offshore oil platform, for example, real-time performance expectations for cloud services while transferring key data from onshore or offshore oil fields to operational centres for monitoring and analysis are high.
CSPs must offer solutions that enable organisations to fully access cloud resources anywhere and scale their services as their needs change. These cloud resources also need to extend to areas that are often considered too remote or difficult to reach with terrestrial services. That will require them to optimise cloud resources to meet their customers' business needs.
The Satellite Advantage for Cloud Providers
Satellite-enabled services are the most effective way to address this need. Managed services, powered by satellite networks, can connect locations and sites in rural, remote and underserved locations that previously did not have access to cloud services. Satellites in the geostationary orbit offer unequalled global coverage that enable CSPs to extend their reach to currently underserved areas in places like Indonesia and the Pacific Islands. Additionally, as telcos, governments and businesses, begin to use multiple CSPs more frequently, network connectivity solutions must become multi-cloud optimised.
SES has partnerships with leading cloud providers including Microsoft and IBM to achieve better access and more reliable cloud services and enable multi-cloud networking solutions across the globe. Our end-to-end managed services expand the footprint of CSPs, allowing them to address the needs of markets with limited, unreliable, or non-existent terrestrial networks. CSPs can guarantee that organisations will always have the connectivity they need to manage their workloads in the cloud, which creates the opportunity for organisations to accelerate their time to market and scale their operations as needed
Learn more about SES's cloud partnerships that are helping to deliver reliable and seamless connectivity across Asia-Pacific.
[1] Research and Markets: Cloud Computing in Asia-Pacific: Telco Cloud Offers, Best Practices and Market Opportunity
[2] Via Satellite: Connectivity is Shaping the Digital Future of the Pacific Region
[3] GlobalData: APAC business process applications market will surpass US$93bn in 2023, says GlobalData
[4] Asia Cloud Computing Association (ACCA): Cloud Readiness Index 2018
[5] Data Center Dynamics: Powering Southeast Asia's booming digital economy
[6] Cloud Academy: Disadvantages of Cloud Computing