O3b mPOWER: Cloud Based Partnerships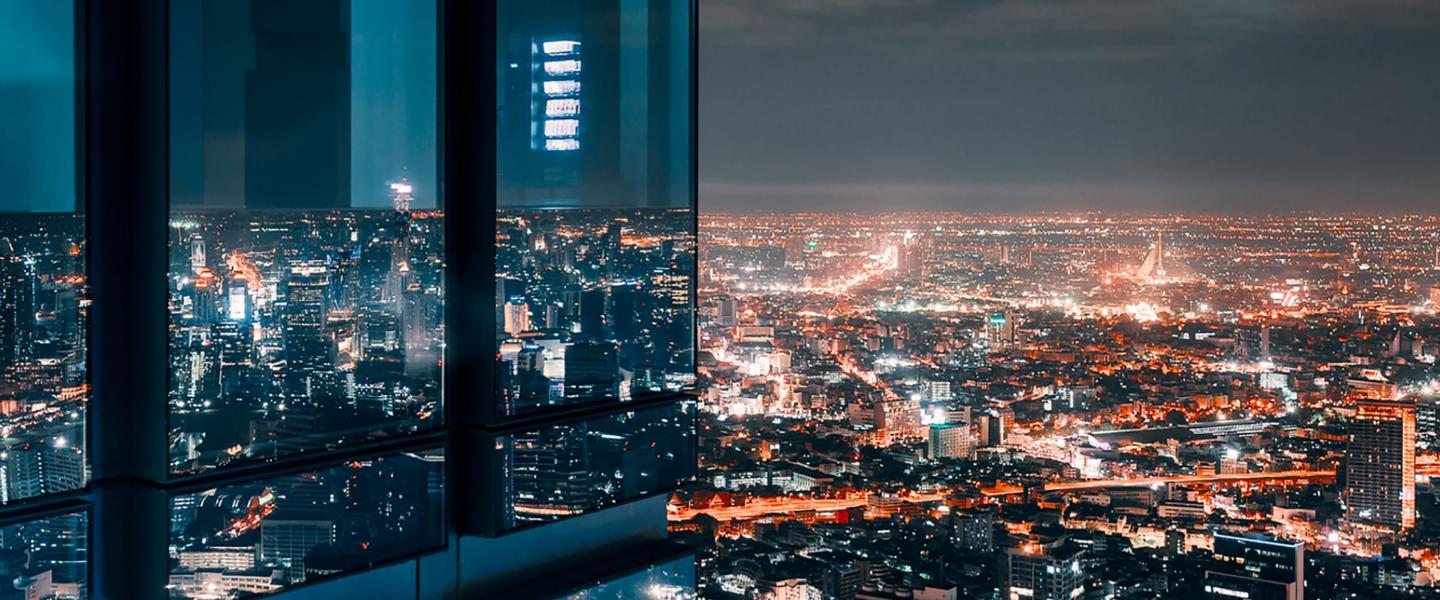 O3b mPOWER: Cloud Based Partnerships
SES's SVP Global Cloud and Strategic Partnerships discusses what O3b mPOWER will mean for cloud providers  
As industries worldwide embark on digitally transforming their businesses, they are changing their network infrastructures to maximise the benefits of the cloud. Organisations running operations in isolated areas—such as the middle of the ocean or remote enterprise service locations—require highly reliable connectivity to access critical cloud applications and services, which can be difficult to maintain via terrestrial links.  Cloud providers need to offer solutions that enable their customers to fully access cloud resources anywhere, and scale their services according to changing usage needs.  
We spoke to Sergy Mummert, SES's SVP Global Cloud and Strategic Partnerships, about how our solutions enable cloud providers to extend their reach, and meet changing consumer expectations.
When it comes to the world of Cloud and Strategic Partnerships, what are the industry players looking for?
A lot of people think of cloud operations as being run through aggregated data centres. But more players like Microsoft are doing this using an ecosystem—or an "intelligent cloud." This means that they develop software platforms that allow users to access applications via data centres or somewhere else—with the same user experience. Many of the industry players want to use pay-as-you-use models—so that they don't have to worry about heavy IT investments. They also want to pick and choose which parts of service offerings they adopt. That can mean the infrastructure, such as equipment, the software used to develop applications, or the applications themselves. They only want to invest in what they need.
What does that look like for Microsoft's customers? What are they looking for?
It's a range of things, and that's part of the challenge. Providers like Microsoft are trying to find out the key things that drive their customers' businesses—and how to optimise cloud resources to meet those needs. Let's say you're a maritime customer, who has a fleet of vessels running across the ocean, and you want to keep track of the cargo. You could equip your ships with sensors that send diagnostic information back over a network, where it could be analysed in the cloud, and be used to recommend some operational changes. So that's a case of using machine learning (ML) in the cloud, which could eventually lead to artificial intelligence helping you manage business operations more efficiently.
What is SES's current role with the cloud?
Part of our core value to cloud providers is our global reach. We cover 99% of the world's population through our multi-orbit satellite system—which supports the needs of both public and private players. So, if you're a company with billions of users like Facebook, and you're expanding to under-served regions, our satellite services are equipped to provide the connectivity or backhaul needed for stable Wi-Fi networks. On the other hand, private or enterprise services like Microsoft and IBM work with network partners across multiple segments to provide dedicated, reliable cloud access. SES is already an established provider in many of these segments, so we're able to share a lot of opportunities.
We had a big announcement in September about our new partnership with Microsoft. Can you walk us through that?
We worked closely with Microsoft to launch a network automation and orchestration service that provides private, dedicated access to the Microsoft Azure cloud via satellite. This means that users can manage their workloads entirely in the cloud via a secure connection. SES's global reach enables users to access the service in even the most remote regions—which is a level of flexibility that many are not accustomed to. Customers can also opt into a service level agreement to guarantee that they always have the connectivity they need to manage their workloads in the cloud—accelerating their time to market, and enabling them to scale their operations whenever they need to.
How is O3b mPOWER going to change how we work with cloud providers?
Customers are looking for consumption-based cloud resources that enable them to use services how and when they want. O3b mPOWER inherently supports the consumption-based cloud model, because it's designed to allow users to dynamically allocate low-latency, high-bandwidth service anywhere. The system is also designed to fully integrate with existing network solutions, and adapt to evolving technology. In the future, we're confident that hybrid networking—or combining satellite and terrestrial services—will play a bigger role in providing users with the additional network resiliency they need to manage larger, critical workloads in the cloud.
 
What kind of reactions are you getting from curious potential customers?
The cloud providers love the idea of extending their service to areas they previously couldn't reach. Some of them think of network connectivity as a fibre service—which can take a long time to deploy, and has limited reliability in more remote regions. O3b mPOWER gives them a means to launch services to a new location, or make an established service more resilient.
Related content