How Mobile Network Operators Can Access 5 Million New Customers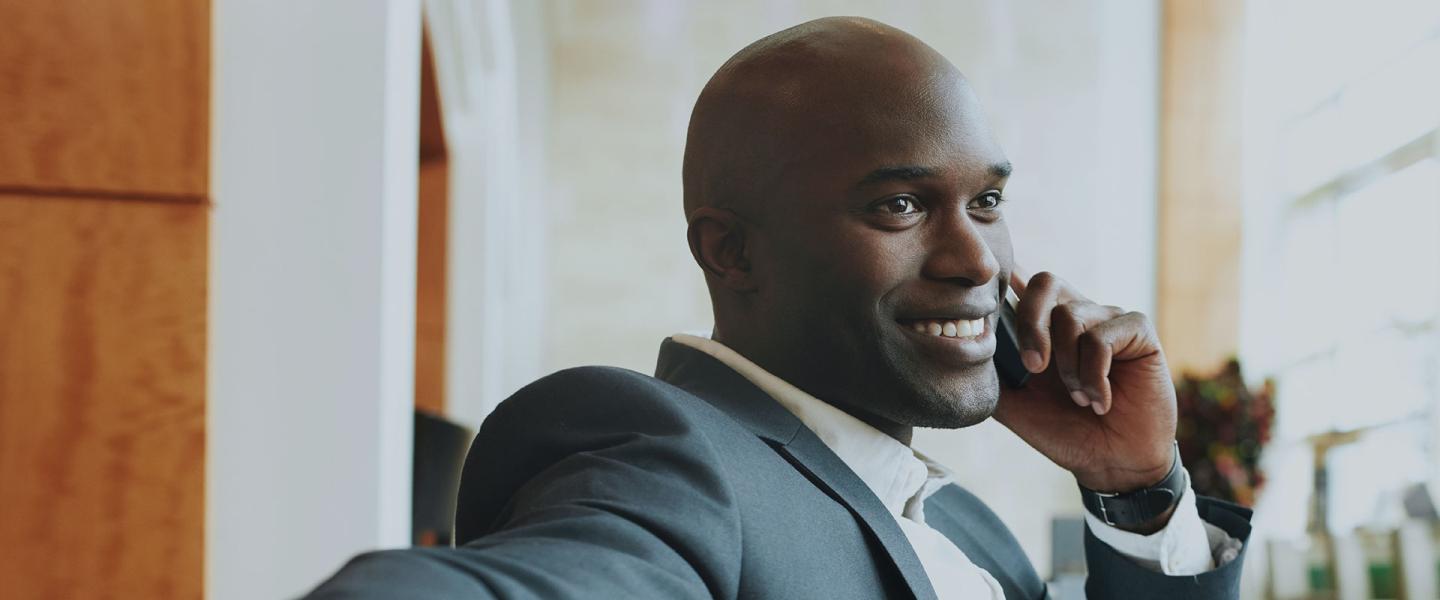 How Mobile Network Operators Can Access 5 Million New Customers
Expanding into underserved areas remains a golden business opportunity for mobile network operators (MNOs), yet for many, the technical challenges remain too great an obstacle to conquer alone.
Despite being the global leader in mobile broadband connectivity, 1% of North Americans are still unconnected to high-speed mobile internet speeds, amounting to a staggering 5 million people. In Georgia alone, up to 86% of the state's rural population is working with slow, outdated network connectivity. (Valdosta Daily Times)
SES Networks is joining forces with MNOs to help solve the universal need for broadband coverage, while helping them grow their businesses and optimize their scaling efforts in the process.
A new frontier for broadband connectivity
As mobile service revenue growth plateaus, expanding into unconnected areas serves as a key opportunity for MNOs to continue growing their reach and increasing their profits. The universal hunger for high-speed broadband internet access continues to grow, yet many potential customers remain unable to gain access because of the technological hurdles that stand in the way.
By providing network operators with the technical infrastructure and networking expertise necessary to expand into uncovered service areas, SES helps mobile operators branch into markets that were once impenetrable. North American telco companies that partner with SES Networks strategically position themselves to serve the underserved, while gaining access to millions of new customers in the process
Solving the challenges that face the unconnected
Until very recently, offering mobile connectivity to the 1% of North Americans who remain unconnected seemed like an impossible obstacle to overcome. From a pure business standpoint, the prospect of expanding into these areas seemed unfeasible due to several main challenges, including:
Data-intensive applications requiring increased bandwidth caused capacity costs to rise faster than revenue growth.
Existing connectivity methods, such as fiber and microwave, are too costly to extend to unconnected areas, while still making sense economically.
A lack of infrastructure solutions optimized for rural and remote markets means capital expenditures and maintenance costs that make the network expansion business case difficult.
SES Networks' cellular backhaul solution directly tackles these challenges with innovation in managed network services, advanced ground systems technology, partner-based solutions, and a pricing model optimized for MNO revenue and costs.
Flexible cellular backhaul solutions
SES Networks partners with MNOs to help create a sustainable and profitable business case by aligning costs with revenue and crafting a technical solution that makes sense for you. SES simplifies scaling by combining deep networking expertise, flexible managed network solutions, and a powerful infrastructure that features high-capacity, low-latency satellite systems capable of delivering high-speed mobile broadband to North America's most remote locations. Our end-to-end network services and localized knowledge allow us to provide MNOs with networking solutions that meet the unique needs of their subscribers.
Why SES?
To help you meet your goals, our team combines deep networking expertise, in-country resources, and a flexible range of managed network solutions. Our Signature Telecom & MNO Solutions provide end-to-end network services, robust service level agreements, and mobile network infrastructure optimised to help you expand your reach—efficiently and profitably.
You'll benefit from:
Deep expertise delivering end-to-end managed mobile network solutions
Unmatched flexibility to build the right solution over GEO and MEO satellite fleets
Wide range of mobile backhaul pricing models that align costs to revenue
By harnessing the infrastructure, expertise, and flexibility that SES Networks offers, MNOs can satisfy the mobile networking needs of millions of new customers, while providing them with a consistently high-quality customer experience at low-cost. By branching their networking services into previously unreachable locations, telcos open the door to 5 million new potential customers, and all the revenue that comes with them.
Delivering High-Performance Cloud Services Anywhere
SES Network's high-capacity, low-latency managed network services help cloud providers and telcos empower enterprises..