How Can Re-Aggregation of Online Channels Help Attract Younger Audiences?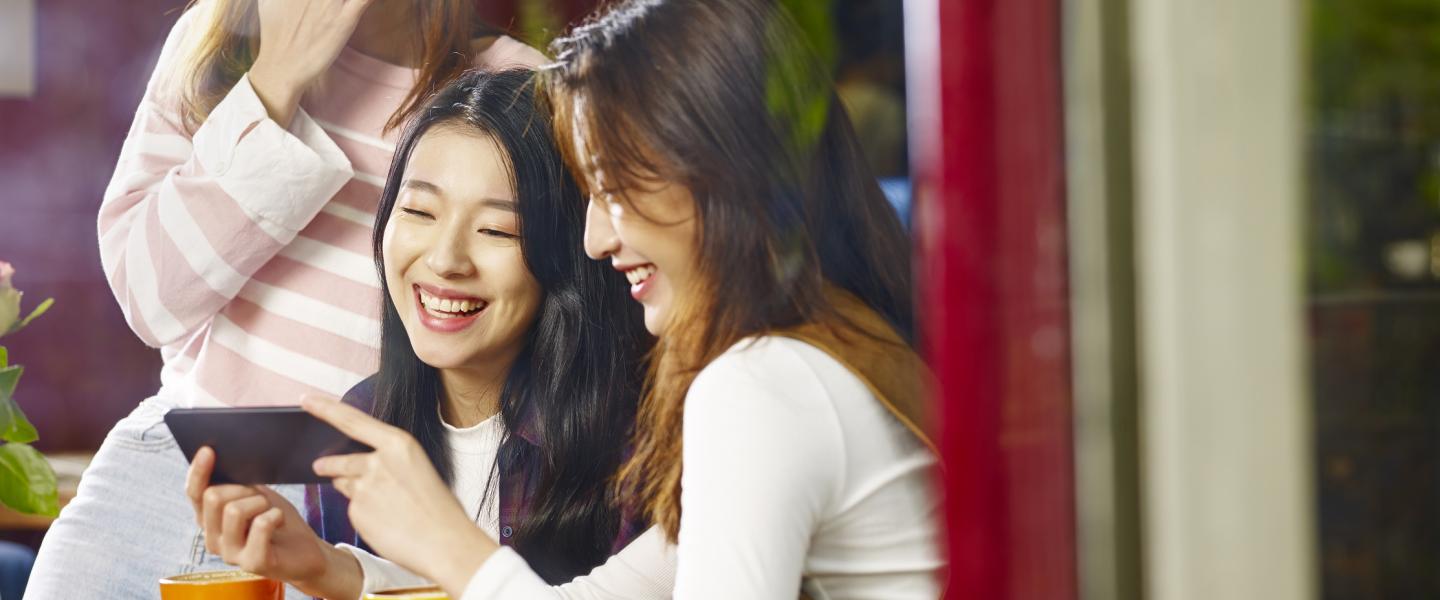 How Can Re-Aggregation of Online Channels Help Attract Younger Audiences?
The emergence of over-the-top (OTT) platforms and other direct-to-consumer (D2C) content services is creating a conundrum for consumers who now have the ability to purchase multiple services a-la-carte, but may need to subscribe to more than one service to have access to all the content they want. Can re-aggregating content help video content providers strengthen their presence in Asia-Pacific and attract younger audiences?
New Opportunities and Challenges with OTT Platforms
Video audiences, particularly in developing countries across the Asia-Pacific region, are increasingly turning to OTT as broadband access increases, despite the continued dominance of pay-TV and other linear television options in many markets. This is because Asia-Pacific is home to 60% of the world's young people between the ages of 15 and 29. [1] Use of OTT platforms among the millennial and gen Z populations in the region is high, due to their growing use of smartphones, laptops and tablets. [2] In Thailand, for example, 47% of consumers pay for satellite TV or cable, while 36% subscribe to online video streaming, and the remainder do not pay for any video services. However, young people in the country are not the only segment of the population turning to online streaming services, as 82% of video customers plan to move to online streaming services exclusively within five years. [3]
Indeed, across the industry, the rise of OTT platforms and D2C content services such as Netflix, YouTube and Disney+ are attracting audiences, particularly younger demographics, away from pay-TV services. This expansion of individual choice is presenting challenges, and perhaps opportunities, for entertainment and media businesses. As media platforms grow in popularity, they are making it increasingly difficult and more expensive for consumers to curate their own set of content experiences. This is creating a fragmentation of services as customers are required to subscribe to a variety of services to get what they want. Many consumers may begin to wish that all their video needs could be met through a single platform and bill. [4]
In the Asia-Pacific region, there are substantial differences in development. OTT offerings are also constrained by factors that similarly affect pay-TV operators, such as piracy and low disposable incomes, which may hinder subscriber growth and revenues. Although high levels of income inequality in some countries can inhibit subscription rates for OTT services, there has been an increase in affordable options. [5] Additionally, Southeast Asian countries are turning to illicit streaming devices (ISDs), not just for free content, but to avoid potential legal streaming services cost increases from various government attempts to incorporate a digital tax and to gain access to content that might not be available in their market. [6]
As a result, OTT platforms must ensure they are offering customers a better option and value for their money. In Indonesia, paid OTT services are thriving despite limited broadband infrastructure and competition with illegal online video services and pirated TV boxes. It is estimated that in 2018 approximately 36.4% of broadband households had paid OTT video subscriptions, and that figure is expected to grow at a CAGR of 16.4% until 2023. OTT platforms in the country are focused on strengthening their presence by expanding local, original content and maintaining competitive pricing. [7] However, the Asia Video Industry Association (AVIA) also found that 63% of Indonesians admit to using streaming piracy websites or torrent sites to access premium content for free, and that 44% of people between the ages of 18 and 24 admitted to using indoXXI(Lite), an illegal application that was recently shut down. [8]
How Can Re-Aggregating Content Help?
Over time, the total costs of switching between online services, and monitoring content availability will increase, creating opportunities for cross-service discovery and billing solutions. As consumers become more interested in stacking subscriptions to reduce billing relationships, two effects are expected. The first is that a new class of video technology will be needed to manage the range of formats and capabilities of D2C platforms. The second is that telcos will have to experiment with different business models to successfully navigate a cycle of content re-aggregation. [9]
In a recent survey of global pay-TV industry executives, with 20% representing the Asia-Pacific region, over three quarters believe that aggregating pay-TV platforms will emerge over the next five years and attract a significant proportion of customers who pay for video content. This is seen as a great opportunity for both pay-TV providers and telcos. [10] If OTT platforms and pay-TV operators explore re-aggregating content, consumers will not have to subscribe to more than one service, which can become costly or inconvenient to curate across multiple services. This can help keep younger audiences subscribed and reduce reasons for audiences to seek pirated content.
In Malaysia, both pay-TV operators and OTT platforms are exploring strategies to attract younger audiences and stay relevant in a rapidly changing market. Satellite TV company Astro is seeking ways to take content from TV and bring it to younger audiences through its OTT platform. They are also observing how fragmentation may contribute to a rise in piracy as consumers make decisions about what services to pay for that may exclude shows they are interested in watching. [11] iflix, which is available across 13 countries including Indonesia, Thailand, Pakistan, and Bangladesh, also announced a deal with Tik Tok earlier this year in an effort to attract a younger audience. [12]
Video content providers across the region must adopt hybrid video platform solutions to ensure that linear, OTT, and pay-per-view (PPV) offerings are delivered seamlessly to both online and offline viewers. This will help companies remain competitive as digital video viewers in the region continue to grow. The SES hybrid distribution network provides access to our satellite fleet that enables us to reduce bandwidth, deliver superior viewing experiences, and protect content against piracy. This enables companies to offer potential and existing customers a comprehensive solution that speaks to their needs
See how SES can help you prepare for the future of content management and delivery.
[1] Asian Development Bank: In Asia, young people are key to achieving national development goals
[2] Fortune Business Insights: Over The Top (OTT) Services Market Size, Share & Industry Analysis, By Service (Online OTT Services, Managed OTT Services), By Type (OTT Communication Services, OTT Media Services, and OTT Applications Services), By Platform (Smartphones, Smart TV, Laptops Desktops and Tablets and Others), and Regional Forecast, 2019-2026
[3] Grabyo: Value of Video Report 2020
[4] PwC: Global Entertainment & Media Outlook 2019–2023
[5] IABM: IABM Regional Report: Asia-Pacific (APAC)
[6] The ASEAN Post: Do Indonesians prefer illegal streaming?
[7] S&P Global: State Of Indonesian Online Video Subscription
[8] Asia Video Industry Association: Newly released survey finds 63% of Indonesians have accessed streaming piracy websites or torrent sites.
[9] Omdia: Content re-aggregation promises a new battlefront in 2020
[10] Nagra Kudelski: 2019 Global Findings Report: Industry Perspectives on a Year of Rapid Change and the Road Ahead
[11] The Drum: How Astro is trying to bridge the generational gap between TV and OTT viewers in Malaysia
[12] Omdia: iflix partners with TikTok to offer short form content in its platform