Helping Pay-TV Operators Deliver Multi-Platform Viewing Experiences in Asia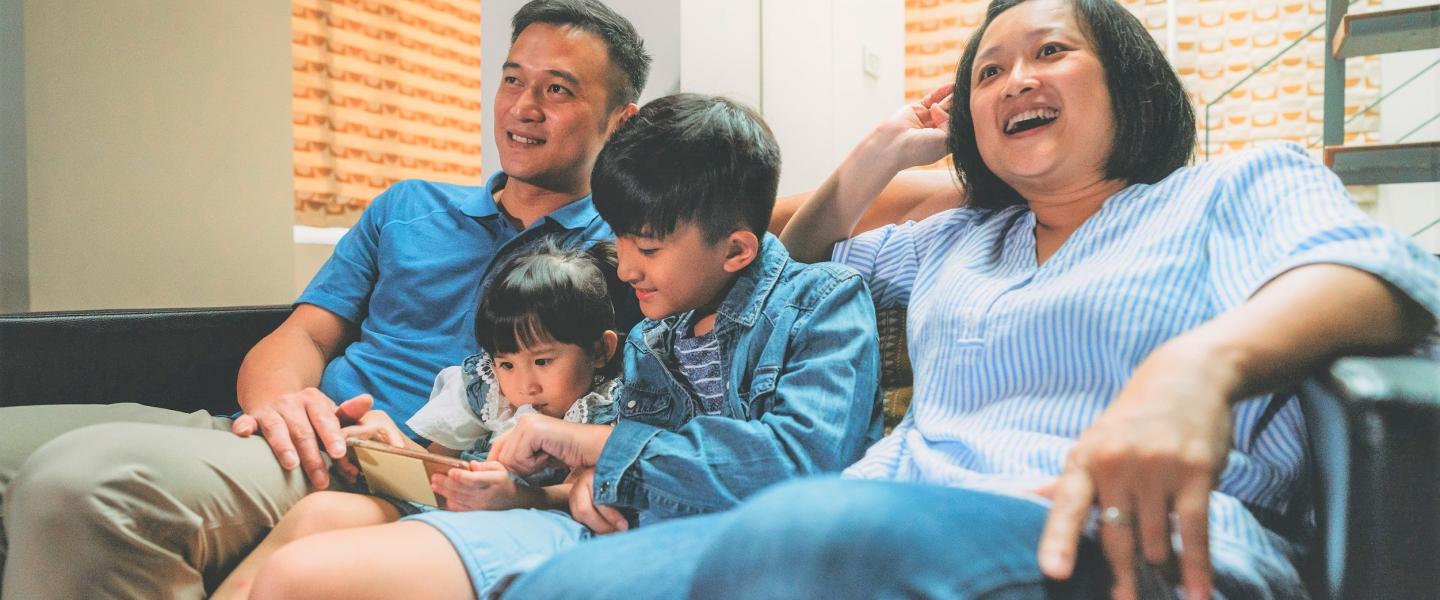 Helping Pay-TV Operators Deliver Multi-Platform Viewing Experiences in Asia
Over-the-top (OTT) platforms and video on-demand (VOD) have created significant competition for television viewership in the Asia-Pacific region from multiple devices and platforms. Pay-TV operators must diversify their content distribution to include additional channels and stand out from competitors.
Pay-TV Operators Competing for Viewers Amid Growth of Online Content Options
It is no secret how online video consumption has taken off in the Asia-Pacific region, and that trend is expected to continue. The online video industry was predicted to generate USD27 billion in advertising and subscription revenue last year, a 24% increase from 2018. This revenue growth is expected to continue at a CAGR of 13% until 2024. Online video revenues in Asia-Pacific excluding China will experience a CAGR of 16% over the same period. [1]
A key factor contributing to the growth of the online video industry, in the Asia-Pacific region especially, is mobile adoption. The GSMA predicts that unique mobile subscribers will total 3.1 billion by 2025, accounting for 72% of the population. Mobile internet users are anticipated to grow at an even faster rate between 2018 and 2025, totalling 2.7 billion by 2025. [2] This helps to explain why the region has a significantly higher share of mobile phone video viewers than any other region at 56.8% and is expected to growth at a faster pace than the rest of the world. [3]
For pay-TV operators, the popularity of online video and the increase in numbers of mobile internet users are putting pressure on their revenue growth in many parts of the region. Industry analysts expect pay-TV subscriptions to slow, increasing at a CAGR of only 1% between 2019 and 2024 to reach 663 million in 2024 (from 630 million in 2019). This is due to an explosion of consumer choice and piracy across the digital ecosystem. [4] Governments across Southeast Asia, particularly in Singapore and Malaysia, have stepped up anti-piracy initiatives and punishments for sellers of illicit streaming devices (ISDs) - as piracy threatens pay-TV operators. However, the use of media streaming boxes remains a grey area in Southeast Asia and it is especially prevalent in suburban areas with good connectivity. [5] This is driving many pay-TV operators to adopt online distribution strategies to capture a greater share of this growing market segment.
Streamlining Complex, Multi-Platform Distribution
These factors threatening growth for pay-TV operators are pushing them to diversify content distribution by pursuing video streaming to grow their subscriber base and drive revenue growth. Pay-TV operators in the Asia-Pacific region have been proactive in pursuing business innovation with video streaming. For example, in Thailand, TrueID replaced the TrueVisions Anywhere streaming service in October 2018, bundling it with TrueOnline's Super Fiber and TrueMove H's 4G plans to expand monetisation opportunities by offering streaming multichannel services along with fixed broadband or mobile packages. Telcos and OTT players have also expanded their offerings to attract and maintain customers. [6]
This is also making content delivery more complex as pay-TV operators must ensure that each of the processes is carried out in a coordinated and efficient manner. A centralised content management platform like SES 360 can simplify the necessary processes of localising channel feeds and digitising content in different formats and standards, allowing pay-TV operators to focus on delivering video across media types. Regardless of the delivery format, operators also need to be able to transmit a large volume of content simultaneously, which means ensuring enough capacity through cable or a High Throughput Satellite (HTS) to transmit thousands of channels across a huge area. [7]
With the SES 360 platform, you have complete control of multiple complex content management and delivery workflows in one place. As a result, you can prepare content for standard definition (SD), high-definition (HD), and Ultra HD transmissions, transcode and package content for a VOD platform, play multiple localised versions of your linear channel, and create clips for social media distribution. This flexible and scalable platform, paired with our technical reach, ensures that pay-TV operators can deliver a superior viewing experience for audiences across the globe—on any device, and platform.
See how SES can help you streamline video content delivery to your audiences.
[1] Media Partners Asia: ASIA PACIFIC ONLINE VIDEO OPPORTUNITY TO SCALE TO US$50 BILLION BY 2024
[2] GSMA: The Mobile Economy Asia Pacific 2019
[3] eMarketer: APAC Dominates in Mobile Phone Video Viewership
[4] Media Partners Asia: MPA REPORT: ASIA PACIFIC PAY-TV INDUSTRY REVENUE TO GROW AT 3% CAGR IN 2019-2024, REACHING US$66 bil. BY 2024
[5] IHS Markit: Authorities fight TV and video piracy in Malaysia and Singapore
[6] S&P Global: Asia-Pacific Telco, TV Incumbents Strength In Streaming Multichannel Innovation
[7] Keeping Up with the Market of Asian TV Content