Growing Investment in Video Content Across the Asia-Pacific Region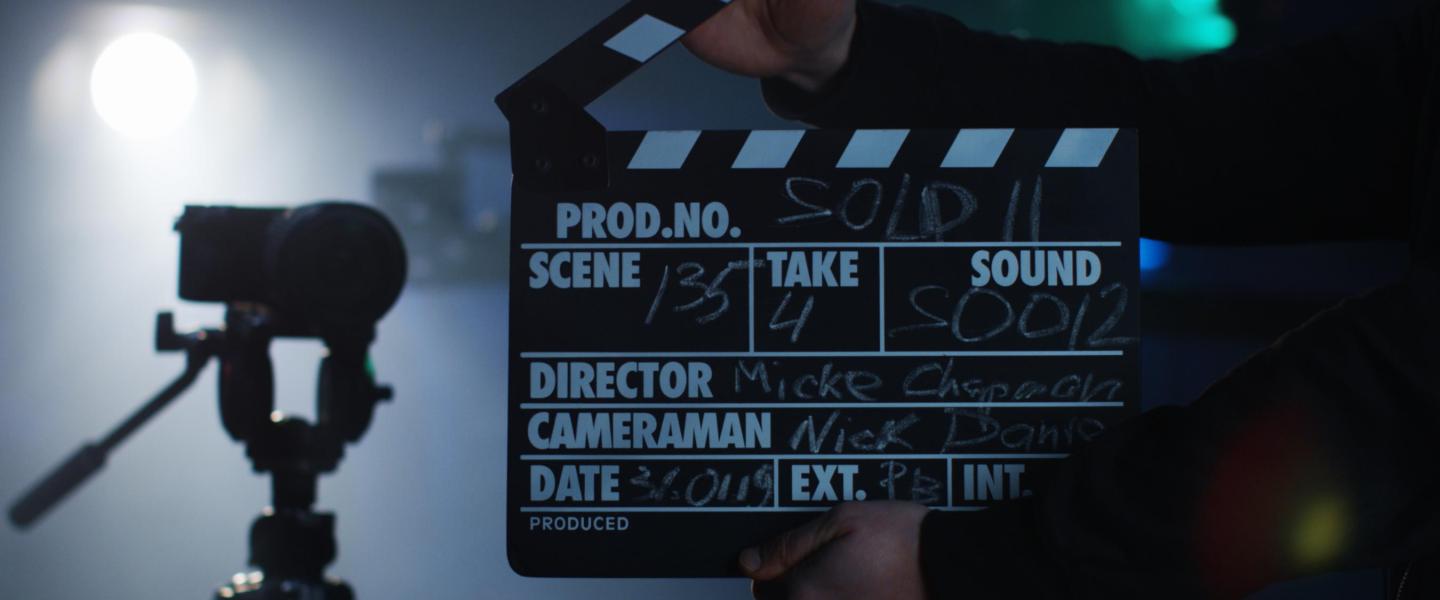 Growing Investment in Video Content Across the Asia-Pacific Region
Non-linear media channels such as over-the-top (OTT) video services, internet protocol television (IPTV) and video-on-demand (VoD) are changing the way consumers view television across the Asia-Pacific region, giving them more control over what, when and how they view video content. While subscriptions to these services have steadily grown over the last several years, consumers aren't ready just yet to "cut the cord" on traditional linear media. In fact, traditional multi-channel subscriptions are growing, albeit at a slower rate than non-linear media [1]. A key reason why is because traditional linear media satisfies the consumer's need for localised content, which is something non-linear media channels are trying through greater investment in local video content [1].
Satisfying the Need for Local Content
Asia-Pacific is the largest multi-channel TV market in the world, making up 61% of the global share for multi-channel TV households [1]. This is substantially higher than any other region in the world, due to the customer preference for the local content provided by traditional linear channels like cable, and the rapid adoption of non-linear media channels like IPTV, OTT and VoD [1]. In fact, OTT and VoD service subscriptions are rising so fast that they are expected to reach 70% of multi-channel TV households by 2022 [1]. This presents a valuable opportunity for non-linear entertainment and media (E&M) companies to meet the customer's need for local content.
Non-linear E&M companies need to provide customers with two key deliverables in order to grow their market share in Asia-Pacific. First, they need to give them greater control over what content they can watch and how they can watch it. Second, they need to deliver a variety of curated content that includes high-quality original content that is produced regularly to ensure loyalty [2]. Global non-linear media companies like Netflix, Amazon Prime Video, HBO Go have recently made inroads into Asia to expand their global footprint. However, regional companies such as iFlix, HOOQ and Viu among others have already grown their market share by providing customers with a more localised assortment of domestic and international content than their Western competitors. As the competition for subscribers becomes more intense in the coming years, non-linear media companies, both global and local, are starting to invest more heavily in unique, high-quality local content that differentiates them from the competitors.
Growing Investment in Local Content
The race to invest in local content is already beginning to accelerate as video content investment in India, Korea and Southeast Asia has grown from 8% in 2017 to 12% in 2018, reaching USD 10 billion [3]. The Indian and Korean markets made up about 75% of that investment, namely on sports rights for IPL cricket and TV programming for regional languages in India, and for local movies and pay-TV content in Korea [3]. In Korea, it's worth noting that Netflix is gaining traction in online video growth with the intent of distributing local Korean content on a regional and global level as well [3]. Meanwhile, other Asia-Pacific markets also experienced year-on-year growth in local content investment between 2017 and 2018, including Indonesia (13%), Vietnam (11%) and Thailand (5%) [3].
Local content Investment by non-linear media companies is also expected to potentially reach USD 6 to 10 billion by 2022, with more than half of that investment being spent on original local content [2]. This investment is crucial as consumers in Asia-Pacific have a clear preference for content that's not just local, but high quality as well. In fact, consumers want content that's visually impressive and artistically innovative with compelling storylines [2]. This consumer demand is something both global and local OTT and VoD media companies are working to satisfy. On the local side, iFlix has plans to quadruple their original content library by 2019 while Viu is looking to produce eight original titles from Asia-Pacific and the Middle East and will release over 80 titles in 2019 [2], [4]. On the global side, both Netflix and Amazon Prime have made concerted efforts to increase original programming in India, with Amazon producing more than 20 original series and Netflix producing 7 as of 2018 including the popular series "Sacred Games" [2].
One interesting benefit of note for both non-linear media companies is that high-quality local programming also has the potential to garner viewership from international audiences. In particular, high-quality Indian and Korean programmes such as "Sacred Games" and K-dramas like "Descendants of the Sun" have also been localised for audiences abroad who appreciate Asian content. In the case of "Sacred Games", it was localised in 24 languages and viewed in 190 countries, earning praise for its cinematography and storyline and garnering a 9.1 rating on Internet Movie Database (IMDb) [2].
While VoD and OTT provide good opportunities for E&M organisations to reach the growing market in Southeast Asia, many nations are still undergoing digitisation. To reach these emerging markets, they need to go beyond the reach of terrestrial broadband. With VoD Everywhere by SES, media businesses can deliver rich, on-demand content to consumers without needing an internet connection. In addition, VoD Everywhere makes it possible to push a curated library of on-demand and catch-up content directly to set-top boxes (STB), supporting daily video content updates. The latest update includes two new features—video consumption with live events and start-over functionalities. These features, combined with the key qualities of live, linear and VoD, provide a single, flexible user interface. SES is dedicated to delivering an unparalleled video experience by supporting every individual consumer's viewing habits with enriched content offerings.
To learn how SES can help your organisation reach target markets in Southeast Asia, contact us today.

[1] The Asia Video Industry Report 2019
[2] Asia-On-Demand: The Growth of VoD Investment in Local Entertainment Industries
[3] Growth in Video Content Investment Across India, Korea and Southeast Asia Accelerates to 12% in 2018, Up from 8% in 2017
[4] APOS 2019: Viu Announces 8 Originals, Aims to Release Over 80 Titles in 2019