Future-proofing Cloud Scale Operations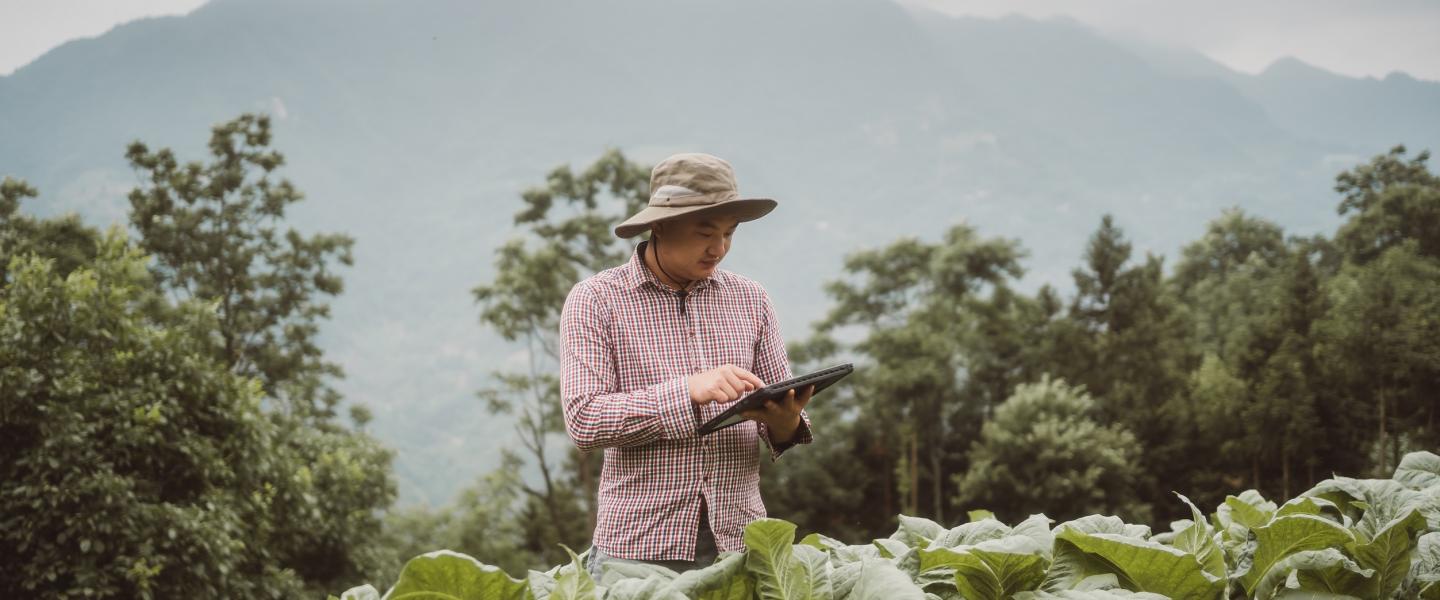 Future-proofing Cloud Scale Operations
Organisations across the Asia-Pacific region are accelerating their transition to the cloud and investing in modern applications to make their businesses more agile. The satellite industry can be an ideal partner to help network operators enhance connectivity at the edge and enable cloud service providers (CSPs) to ensure that services can be delivered to customers instantly, reliably, and securely.
Cloud Adoption Expanding Across Industries
Cloud computing has grown rapidly in the Asia-Pacific region as companies and governments invest in digitising operations, new technologies, and developing infrastructures to create unmatched agility and efficiency in business operations. Analysts forecast that the cloud market in Asia-Pacific will grow to USD 288 billion by 2024, driven by Infrastructure as a Service (IaaS), Platform as a Service (PaaS), and Software as a Service (SaaS) solutions. As cloud applications become more mission critical to enterprise operations, secure, reliable, and resilient networks will be needed. Network operators need to prioritise application awareness and flexible allocation of bandwidth from end-to-end to support the delivery of reliable, high-performance cloud services.
Organisations are also seeking services to manage multi-cloud environments, cloud interconnect, and network convergence as cloud services mature in the region. The demand for these services has increased in Southeast Asia's developing markets, where adoption is still low and there has been an urgent need for remote working due to the COVID-19 pandemic. [1] Applications based on 5G, the Internet of Things (IoT), and artificial intelligence (AI) are also driving network performance demands in industries including mining, energy, and financial services where connectivity to operations in rural areas was previously impossible.
Fibre-like connectivity is a necessity as data from IoT devices and AI is used more to drive operational efficiencies and reap the benefits of the intelligent cloud anywhere. Governments and companies with offshore or rural operations across the region need a reliable and secure way to enable employees at home and in remote facilities to access internal systems through the cloud, send and receive large volumes of real-time data across geographical areas, and ensure business continuity. Challenges to creating a cloud-optimised ecosystem, such as addressing high bandwidth requirements and reducing latency issues that slow real-time processes and workloads, plague organisations with dispersed operations.
Supporting Cloud Growth
As cloud and edge service demands grow, satellite connectivity can help organisations with geographically dispersed operations and workforces to maximise productivity and scale operations as needed well into the future. Satellite networks can deliver the unmatched reach and instant, secure, resilient connectivity that customers require to run modern, future-ready operations. It offers the ideal combination of coverage, throughput, and low latency performance with Medium Earth Orbit (MEO) satellites, to ensure that remote facilities and employees everywhere can quickly access cloud data centres.
There are four reasons to consider satellite-based cloud connectivity: as a backup to ensure business continuity when terrestrial connections fail, to quickly connect locations that have a long lead time for fibre, to connect mobile data centre solutions, and to connect remote locations where terrestrial networks are unavailable. If cloud connectivity becomes ubiquitous across an entire organisation, regardless of where it operates, the benefits of the cloud increase, as the organisation becomes more cost efficient and productive.
SES partnered with Microsoft in 2019 to provide unsurpassed network coverage and cloud-optimised connectivity to customers beyond today's addressable markets. By providing SES's unique multi-satellite system with Microsoft Azure, customers can obtain connectivity anywhere in the world, and optimise the performance of cloud workloads. Organisations can apply the benefits of the intelligent cloud and edge computing throughout the enterprise by expanding the accessibility of essential cloud services and applications.
For Microsoft Azure customers, SES is delivering private, dedicated connectivity to the cloud over MEO link, Geostationary Earth Orbit (GEO) link, or a combination of the two through the Azure ExpressRoute service. Customers at remote sites can access multiple cloud solutions in line with enterprise requirements via satellite, rather than investing in laying costly fibre cables. Enterprises also have the flexibility to maximise the performance of their cloud workloads and applications by matching connectivity services to their cloud and edge computing needs. This empowers them to resolve the connectivity challenges they are facing in the cloud transformation journey.
To further enhance and simplify network services for the future, SES is creating an open, standards-based network automation and service orchestration solution built on Open Network Automation Platform (ONAP). This will allow Azure customers to quickly create, deploy, and automate the end-to-end delivery of services across both physical and virtual networks. As the first network solutions provider to adopt ONAP, SES will be able to extend network services and activate virtualised network functions (VNFs), such as security, WAN optimisation, and SD-WAN, quickly, and at scale, to accelerate customers' time to market and improve service agility. The launch of the O3b mPOWER communications system in 2021 will further optimise ExpressRoute services in remote areas. It is designed to allow users to dynamically allocate low-latency, high-bandwidth service anywhere, which is the type of consumption-based cloud model customers are seeking today.
The cloud connectivity needs of organisations will continue to evolve. Leveraging satellite networks to meet these demands will enable customers to expand cloud and edge computing services to wherever their workforce is located. This will ultimately prepare these organisations to operate more intelligently and efficiently in the future.
Learn more about how SES Networks enables secure, reliable access to cloud applications from anywhere in the world.

[1] GlobalData: Orange Business Services shares top spot with NTT in APAC telecom cloud market, says GlobalData