Four Reasons High Throughput Satellite will be a Game Changer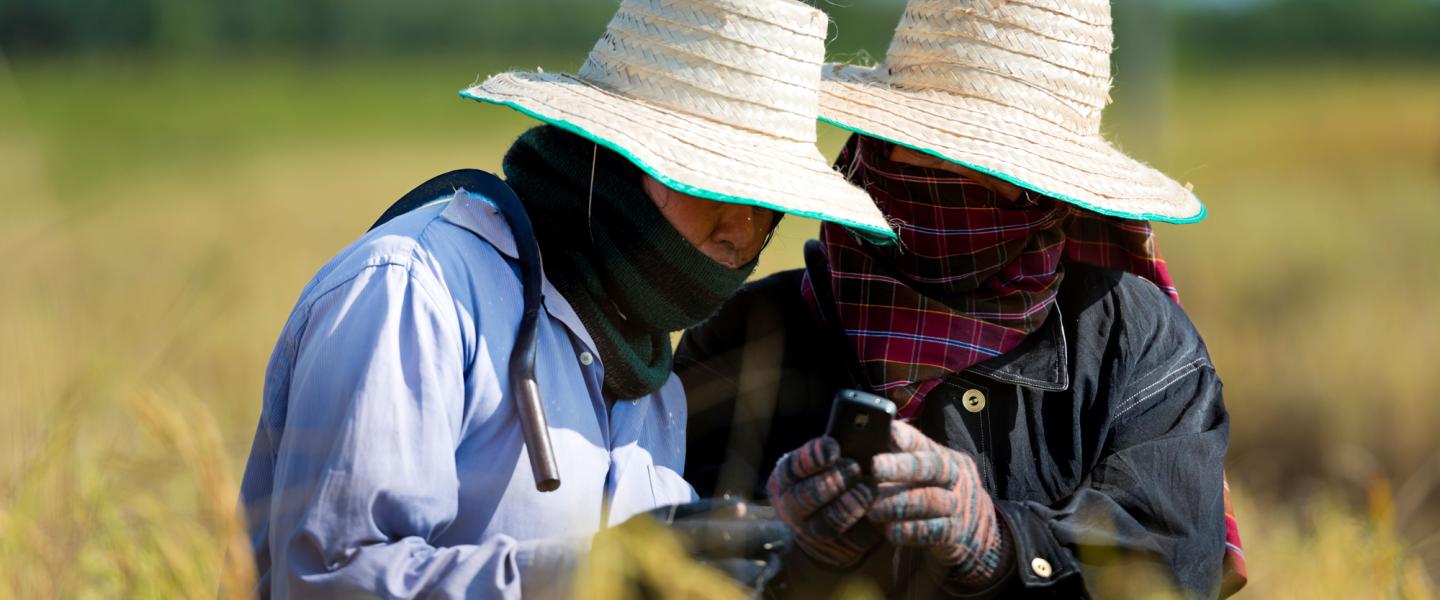 Four Reasons High Throughput Satellite will be a Game Changer
The stage is set for High Throughput Satellite (HTS) to fulfil growing connectivity demands worldwide, now and well into the future.
Over the next few years, SES will be bringing plenty of new HTS capacity to market. Together, SES-12, SES-14 and SES-15 significantly expand our capabilities to support customers' increasing demands for connectivity in the video, enterprise, mobility and government markets.
In Asia Pacific, the launch of SES-12 delivers the unique advantages of both wide-beam coverage and high-powered spot beams that can be customised to serve specific application needs across the region.
SES-14 and SES-15 will bring new high throughput capacity to serve the growing demands for video and data services across the Americas.
Here are the top reasons why our next generation of HTS systems are poised to enable new breakthroughs that can help you capture growth within the video, data and mobility markets.

1. Meeting unprecedented data demands – HTS spot beams are designed to provide greater capacity and high data rates over smaller surface areas. This makes HTS an attractive option for delivering enterprise network and consumer broadband applications that require data-heavy usage within a small vicinity.
Consider the need for enterprises to support a diverse range of data applications in oil exploration or mining operations, taking place in remote parts of Asia or the CIS region with no terrestrial infrastructure. The concentrated spot beams of HTS systems can transmit up to 20 times greater data throughput as compared to wide beam satellites.
HTS capacity is also ideal for delivering higher throughput to help service providers meet the high-bandwidth demands of banking and retail applications efficiently.
2. Unlocking new applications with cost-effective connectivity – Providing higher throughput while offering lower cost per bit is one of the key attractions of HTS. This is hugely significant for telcos and service providers to remain competitive.
Highly customised service delivery is also easily achievable with a hybrid satellite such as SES-12 that features both traditional wide beams and new spot beam capabilities.
Service providers interested in delivering connectivity to a specific city, location or region can utilise spot beam capacity to better tailor their data services for end customers. This means a myriad of data services can be delivered over a single market—each customised to the specific needs, priorities and requirements of different end users or customers.
Likewise, for video applications, there is an increasing amount of localised content being produced at a city or provincial level in Asia. Different types of content, whether by local language or genre, can be delivered to specific provinces on multiple spot beams.
3. Driving the future of maritime communications – The massive throughput of HTS solutions enable maritime customers to get the connectivity they need at highly competitive price points across different ocean regions. This advantage is especially significant in the Mediterranean, the Middle East and the Caribbean, where the thriving luxury cruise tourism market is generating a huge demand for broadband connectivity at sea.
The hybrid payloads of SES's HTS fleet makes a tremendous difference to service providers, who can now customise connectivity solutions using the best mix of technologies—on the same satellite—for specific maritime end-users and applications. Via our Maritime service, we can further help service providers to optimise the use of our hybrid satellite capacity with the latest ground infrastructure technology—to deliver a more complete platform solution to maritime users on a worldwide basis.
4. Fuelling in-flight connectivity success – Commercial airlines in Asia, Americas and Europe continue to show great interest in adopting new in-flight connectivity (IFC) solutions to enable passengers to utilise Wi-Fi and entertainment services while in the air. As IFC applications take off, bandwidth-intensive activities such as video streaming on a flight are best supported by a complementary offering of wide beam capacity and HTS spot beams.
Satellites with spot beam capabilities can provide the massive throughput needed for IFC providers to introduce and support a variety of data applications efficiently.
For instance, the upcoming SES-12 features multiple high throughput spot beams that only need to be served by two teleports, providing ample bandwidth for IFC requirements while keeping ground infrastructure management to a minimum.
The launch of three new HTS satellites in 2017 gives us unprecedented power and flexibility to support more businesses and applications worldwide. Most significantly, the hybrid design of our HTS fleet allows SES to serve customers in a variety of ways: wide beam or HTS spot beams; always with solutions customised to your application needs.
Stay tuned as we bring you more updates on SES's first hybrid satellite!