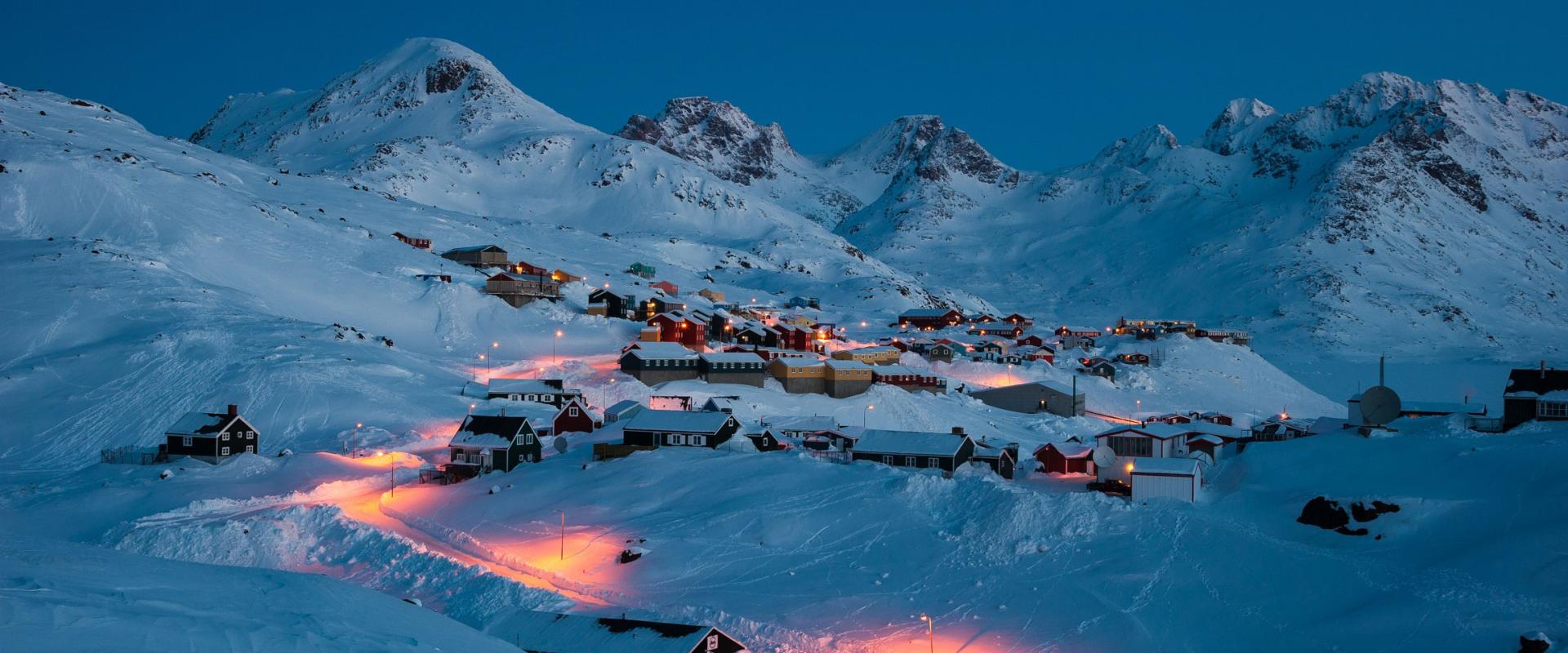 Bringing Essential Connectivity to Eastern Greenland
Industry
Telecommunications
Location
Greenland
People living in remote or hard-to-reach communities rely on stable, high-speed connectivity to stay in touch with loved ones, run their businesses, access telehealth platforms, attend school online, and more. Ensuring citizens in isolated regions remain connected to these services requires governments and telecommunications providers to meet universal service obligations by bringing dedicated fibre-like Internet to these areas.
Tusass, Greenland's sole telecommunications provider, serves nearly 60,000 people—many of whom can only leave their hometowns by sea or air. Although undersea fibre optic cables based in Europe reach some of the country's largest cities, Greenland's most remote communities relied on a series of relay radio towers to access lower generation wireless connectivity. This service was slow, easily interrupted by harsh year-round Artic conditions, and billed based on monthly usage, rather than a flat rate—leaving customers highly dissatisfied.  
Satellite, with its unmatched reach and reliability, is essential to overcoming this challenge. Tusass initially installed ground stations equipped to receive high-speed backhaul connectivity via satellites in Tasiilaq and Ittoqqortoormiit—which are home to more than 2,000 Eastern Greenlanders.
Yet, to fully respond to the connectivity demands of these communities, Tusass needed to work with a telco solutions provider capable of enabling LTE networks in remote settlements. With our global reach and proven high-throughput capabilities, they approached us to provide the design and network expertise required to provide these customers with fibre-like Internet.
Using a full duplex satellite link over our geostationary Earth orbit (GEO) NSS-10 spacecraft, we connected the ground stations in Tasiilaq and Ittoqqortoormiit to an SES partner teleport in Europe to deliver robust last mile connectivity to residents over 4G and Wi-Fi. Our teams also enhanced the network's reliability and adaptability by upgrading both ground stations to include weather-resistant RADOMES and support every widely used satellite signal type.
By switching to a satellite-enabled network, Tusass can now offer Eastern Greenland customers fast and reliable connectivity at a flat rate—for the first time. "Previously, our customers in remote areas of Greenland had to pay close attention to their Internet usage," said Julie Rademacher, Head of Communications for Tusass. "We recently heard from a Tasiilaq-based customer who was shocked that his Internet bill had dropped from 9,000Kr to 900Kr. He's so relieved to be able to use the Internet as much as he wants without worrying about the bill".
Related Content
| | |
| --- | --- |
| | Learn more about our Telco offering |
| | Listen to the 'A Trip to Greenland' podcast episode 1 |
| | |
| | |