What about DTH? Six Reasons this is the best TV infrastructure for Latin America and the Caribbean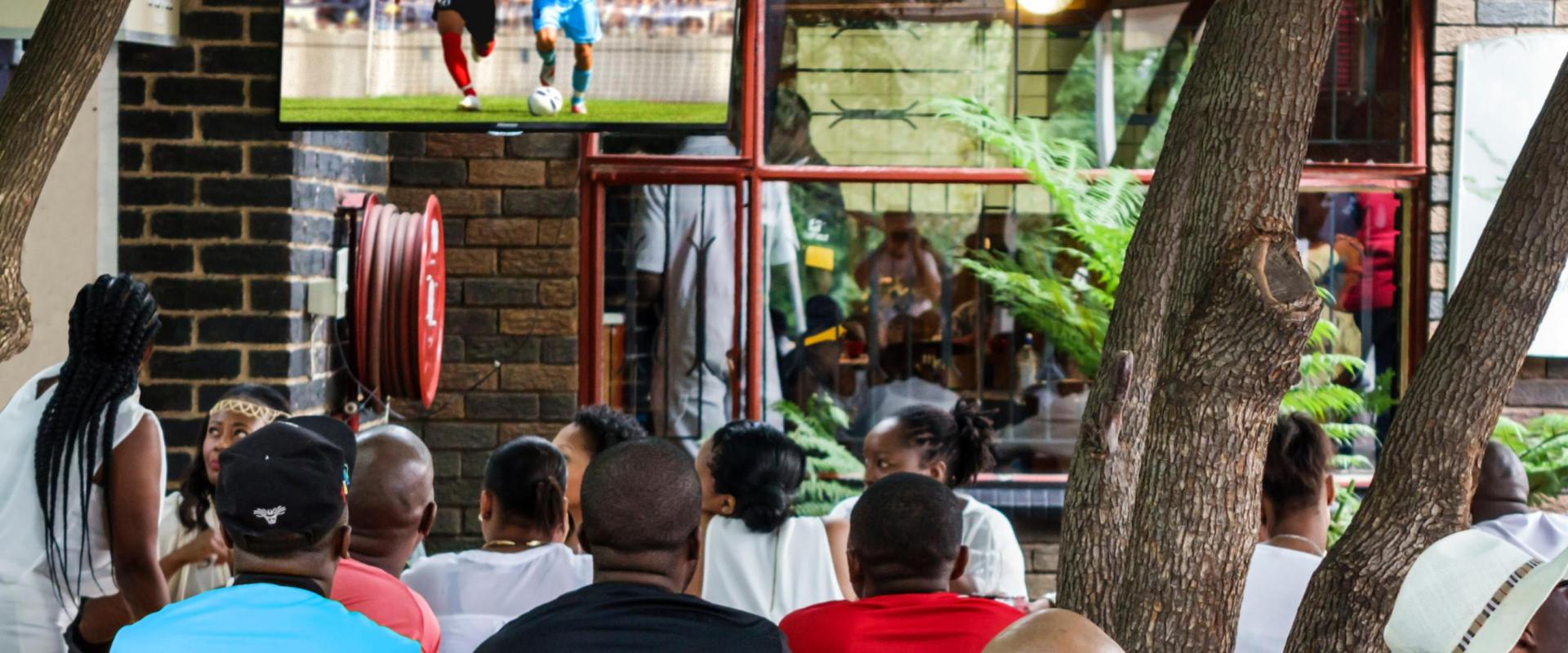 What about DTH? Six Reasons this is the best TV infrastructure for Latin America and the Caribbean
What about DTH? Six Reasons this is the best TV infrastructure for Latin America and the Caribbean
With no shortage of choice for content distribution infrastructures, which one is the right one to deliver your video services across Latin America and the Caribbean? Content delivery in this region has to contend with a couple of big challenges. You need to consider how to reach dispersed populations living in areas difficult to reach via terrestrial TV services like cable and DTT. You also need to consider how to minimise your service downtime in areas that regularly face extreme weather conditions in the form of tropical cyclones, which can level terrestrial infrastructure.
Reliable content delivery requires a stable infrastructure that doesn't have to contend with the complexities of high winds and heavy rains. Direct-to-Home (DTH) satellite TV delivery provides the most dependable TV services for this region, along with double-digit growth opportunity. With DTH, your service can be back up and running within hours after a storm has passed, rather than days or even months.
Want to know more? Discover the six reasons DTH is the best bet for companies looking to launch TV services in Latin America and the Caribbean.
Predictable access and predictable quality
Terrestrial infrastructures, like cable TV and digital terrestrial TV, have two main issues: the challenging task of delivering high-quality service to end consumers living far from urban areas, and the congestion of networks serving highly condensed populations. With so many people watching content at the same time, the wrong infrastructure means your customers' picture may not be pretty—if they can receive the picture at all.
With DTH, you can reach everyone across any country from a single satellite—all from day one with no roll out periods. Even people living in geographically remote areas will experience high-quality content.
Service you can rely on
Reliability is a must in a region regularly hit by heavy storms and unpredictable weather that can wipe out terrestrial equipment and cause outages that last months.
Terrestrial infrastructures using underground cables fall victim to service interruptions that come from a wide variety of threats, including construction, fires, floods, earthquakes and hurricanes. With an infrastructure that sits safely above the clouds, and high-power Ku-band transmission signals designed to suffer less rain fade, your DTH services are at less risk of disruption. If a customer's antenna gets moved out of position or damaged by a storm, an installer can be out quickly to re-point the antenna and get the service running in hours instead of days or months – alleviating the frustration of paying for TV they can't watch.
"We design satellite systems to accommodate the geographic needs in the region," says Xavier Estrada, SES's Senior Manager for Media Solutions Projects in Latin America. "Understanding what it takes to stay connected, we transmit in Ku-band to avoid diminished service from heavy rains, and we place larger antennas for stronger signals in areas at risk of severe weather."
This is only one of the reasons Kiwisat, the largest satellite provider in the Caribbean, chose to partner with SES for its DTH service. Its premium package offers 101 TV channels, of which 78 are in HD. Backing our 99.99% infrastructure reliability with our Elevate Installer Training Programme, Kiwisat has ensured its customers will receive the most dependable TV services available in the region.
Less than 5 months after the launch of its DTH service, Kiwisat was able to extend its channel lineup and easily add additional capacity with more points of presence in the Caribbean islands, putting the company on the path to exponential growth. The move to DTH has already delivered value to Kiwisat and its customers.
Stable delivery costs
Reach everyone, everywhere with the same image quality and consumer experience. While a reliable infrastructure is central to customer satisfaction and loyalty, delivery costs that increase as your customer base grows mean diminishing returns for your business.
Terrestrial technology providers are burdened to pay for each consumer as their base grows. Starting small, their initial costs increase as their subscribers grow. And with a finite amount of bandwidth, you'll pay more for congestion and lower quality.
This is where DTH shines. Stable delivery costs with growth mean predictable earnings. Using a broadcast service from a single point means whether you're transmitting to a thousand subscribers or a million, your costs remain the same—just like the picture quality.
You don't have to start over
If you're wondering how to grow your business, you can extend your service to reach subscribers who live beyond the reach of your current terrestrial service—or extend your service to new countries in the region. But you don't need to start from scratch.
DTH works as an add-on to extend your existing service to remote areas without the need for heavy infrastructure investment. We have also laid the groundwork to help new providers enter the market with less complexity—complete with customised business models. And new compression technologies like HEVC have helped us lower the cost of entry for DTH services.
On-demand, and on any device
Consumers are changing their consumption habits when it comes to TV. Today, viewers have few limitations on how to watch content, on the big screen, tablets, smartphones, and other devices—whenever and wherever they like.
On-demand content is growing in importance too. VoD Everywhere, our solution to providing on-demand content via DTH, provides the same video experience users know from Netflix or Amazon Prime Video, without the need for broadband connectivity. To the consumer, it feels like on-demand through the internet, however it is delivered via satellite broadcast, and sits on a storage device attached to the set-top box. The system provides regular content updates so the consumer can always find something new to watch.
With VoD Everywhere, customers don't need to worry about latency, buffering or dropouts since the content resides locally. And the multi-screen feature ensures that everyone can enjoy their preferred content on their own device.
It's not about quantity, it's about quality
In the past, having access to more than 300 channels was exciting. Today's consumer wants a tailored content offer, so they can watch what they want—in the best HD quality.
SES has responded to this demand by designing business models that encourage operators to offer skinny bundles—services that offer fewer, but preferred channels, at a reduced price. These skinny bundles are targeted at people who are unhappy paying for hundreds of channels they never watch, but want a more comprehensive line-up than having a single service like Netflix.
Customers are now paying for what they want to watch, not just what they can get.
Learn more about the advantages of DTH