Unlocking better offshore margins with cloud-optimised networks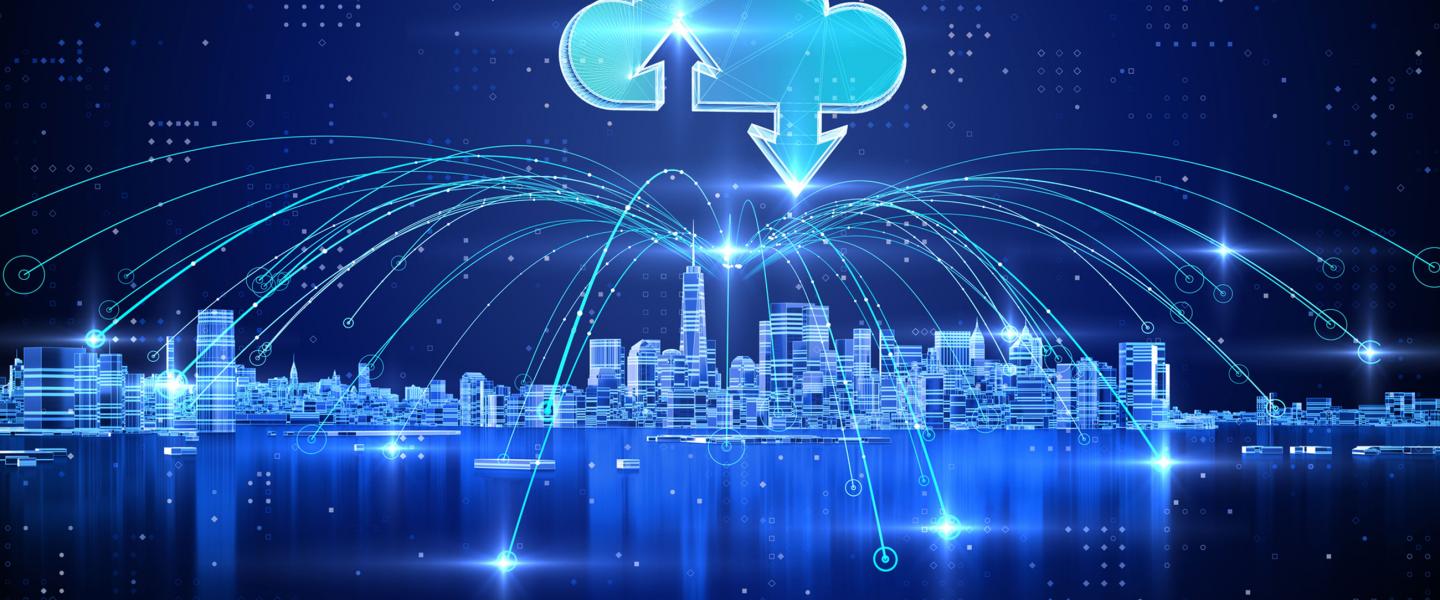 Unlocking better offshore margins with cloud-optimised networks
Digitalisation has long been a focus for offshore operators – but COVID-19 has pushed the industry to an inflection point. The impact of the pandemic on oil prices and demand is hammering home the importance of implementing new offshore operating models, including adopting digital technologies that can deliver substantial costs savings and enhanced profitability. From Digital Twins of offshore assets to wireless sensor monitoring of wells to real-time field data analysis, new digital applications are driving more efficient system design, higher recovery rates and better crew safety.
Cloud and edge computing capabilities are critical to recognizing the potential of these new technologies. Only a fraction of the data generated by offshore rigs and platforms is currently being used to gain insights into improving operational efficiency, in part because of the time it takes to transmit data from these sites to onshore facilities for processing. Incorporating computing power at the edge enables offshore facilities to more efficiently manage the data they are generating, allowing it to be processed and acted upon locally. That data can then be transferred to the cloud for additional processing and storage.
As a result of the adoption of these new digital technologies, many offshore rigs and platforms can generate over a terabyte of data each day. The transfer of this data requires a network solution that can handle high bandwidth requirements on both the forward and return links, making throughput an important network feature. High throughput alone is not the answer, Latency is also critical, enabling real-time collaboration among onshore and offshore teams, as well as providing crew welfare applications such as telehealth and video calling. Geostationary satellites are not optimised to support these new requirements, and terrestrial connectivity is often not feasible for offshore deployments.
SES is changing that paradigm, offering new connectivity solutions for offshore oil and gas companies to fully realize the power of digitalisation. Our multi-orbit fleet enables us to deliver private, dedicated connectivity that links edge and cloud resources over Medium Earth Orbit (MEO) or Geostationary Earth Orbit (GEO) networks, or a combination of the two. Combined with our global terrestrial network, our satellite assets deliver the combination of coverage, throughput and latency needed to execute on cloud transformation initiatives.
The upcoming launch of our O3b mPOWER communication system in 2021 will allow us to take offshore oil and gas operators to the next stage of their digitalisation journeys. This new constellation will deliver higher speeds, along with greater scalability and proven low latency, paving the way for even more innovation in this market.
O3b mPOWER features multi-gigabit scale, low-latency performance and greater coverage, with thousands of beams per satellite. Bandwidth can be allocated dynamically among rigs and platforms, ensuring capacity is used efficiently, and near real-time beam shifting means traffic can be routed to any endpoint, allowing oil and gas companies to connect seamlessly from remote sites to the nearest cloud data centre.
Digitalisation is already playing a key role in offshore operators' strategy to counter tight margins. The next-generation, cloud-optimised connectivity that SES is uniquely positioned to deliver can help take that strategy to the next level, unlocking major benefits across the offshore sector.