SES helps commercial maritime industry navigate their digitalisation journeys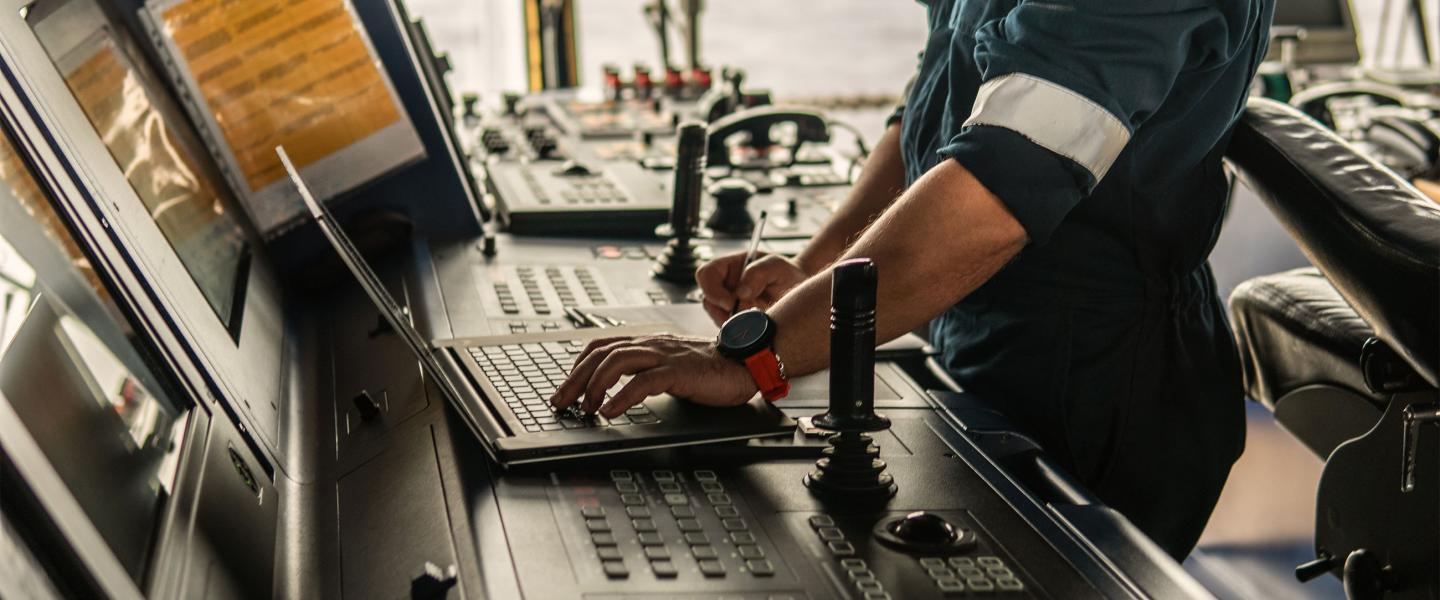 SES helps commercial maritime industry navigate their digitalisation journeys
Demand for reliable and high-performance satellite communications services are greater than ever as shipowners adopt technology to increase efficiency and profitability
The last 15 months have seen a surge in demand for satellite-enabled services in the commercial maritime market. Over the course of 2020 we collectively connected over 1,500 vessels served by players such as Satcom Global, De Boer Marine, Tototheo Maritime, Hellenic Radio Services and K4 Mobility.
This demand for reliable and high-speed connectivity is growing in the maritime industry because shipowners are adopting shore-based condition monitoring and automated machinery optimisation technologies to improve efficiency and profitability.
In the effort to maximise the value of their vessels, shipowners are also considerably increasing their digital footprint: they collect and process more data than ever before to facilitate easy compliance, reduce maintenance, and manage their fleets.
Moreover, we've seen all too clearly last year how important connectivity is for the men and woman crewing the world's ships; over half a million crew members were stranded at sea, with phones and laptops representing their only connection to life on land.
Segment specific value
The agreements we signed in 2020 span several areas of the maritime industry, and SES Networks' significance to merchant shipping, fishing, superyachts, and offshore support vessels has never been greater.
These different sub-segments of the maritime industry have different requirements, which has necessitated that we take a varied approach in partnering with them.
The value of many new maritime digital technologies is significantly limited by the slow transfer speeds and poor coverage that characterise legacy satellite networks: these cloud-based tools such as streaming analytics and automation in particular improve data processing time and enable operations to be rapidly scaled up or down as needed.
For example, merchant shipping is in the midst of a digitalisation boom. With vessel utilisation rates at record highs in many markets, condition monitoring has become a vital tool for shipping companies to ensure that all their vessels remain fully operational, while automation can help reduce costs and improve safety.
In the fishing industry, new digital technologies can support real-time digital catch monitoring for enhanced productivity and reduce fuel costs via route optimisation.
For superyacht owners, we see that seamless, low-latency and high-speed connectivity services are key to enabling a superior customer experience. The ability to upload large files to the internet, work remotely at the same speeds as the New York or London office, and take HD video calls as you would with a terrestrial wi-fi connection have become critical for these vessels' owners and their guests.
Although some vessels will spend years on the same route, or in a confined geographic area, a large proportion of the global shipping and superyacht fleet will regularly change location due to seasonal or operational demands. Regardless of the commercial maritime market, one common trend is the need for secure, reliable and scalable connectivity, together with the shift towards leveraging cloud-based solutions for data-intensive applications.
Future-proofing our networks
Through our geostationary (GEO) satellites as well as our SKALA Global platform alongside our ground-based infrastructure, we are reaching 99% of the earth's population with a mix of unparalleled coverage and fibre-equivalent high-speed services. Nevertheless, we are always striving to upgrade and improve our network.
In fact, we are looking to launch some of our most innovative satellite systems such as SES-17 this year which will enable high-performance services that provide connectivity virtually anywhere on the globe.
The floodgates have opened, and the exponential rise of the digital ship is not set to end any time soon; SES Networks and our partners are unlocking this potential across the global maritime industry.