From the pitch to the world: redefining sports broadcasting with satellite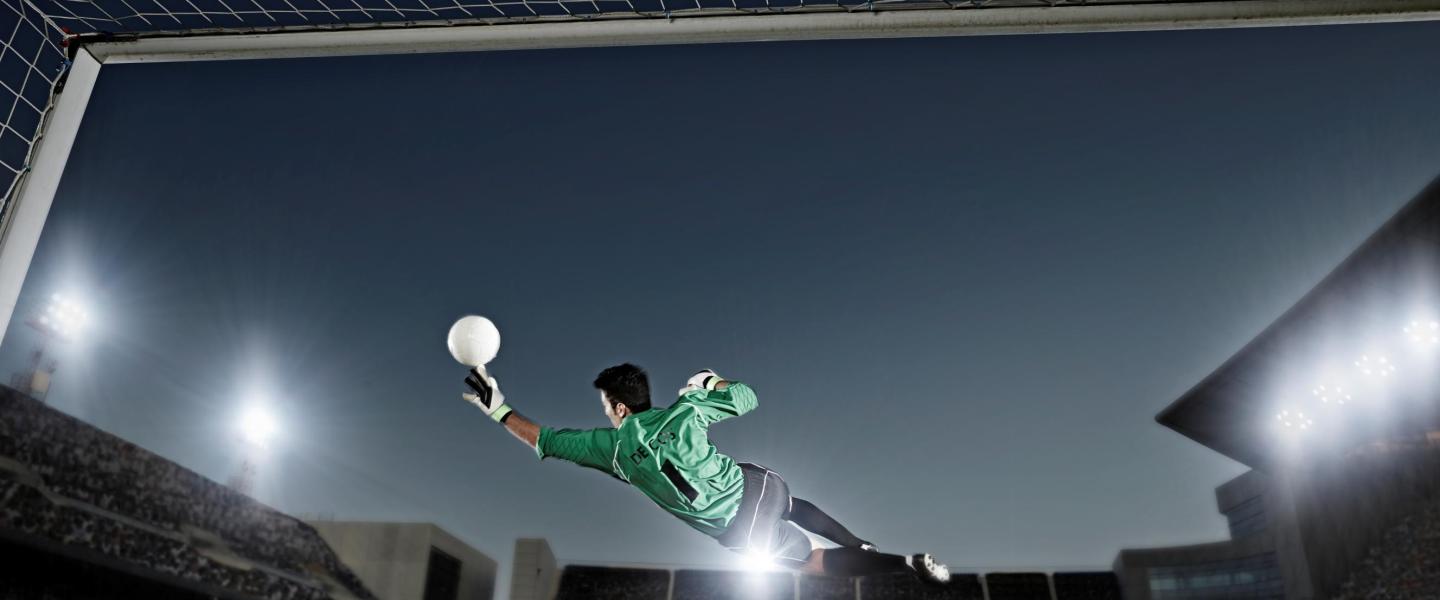 From the pitch to the world: redefining sports broadcasting with satellite
How SES will help bring audiences closer to the live action.
The 2018 FIFA World Cup may be months away, but football fans are already pumping with adrenaline planning for it. Excitement will soon reach fever pitch as the event draws near with sports fans looking forward to catch every minute of the tournament held in Russia on their screens - be it in the pubs, their homes, or on their smart devices.
As the main draw for many audiences, live sports content remains an important differentiator for pay-TV operators worldwide. In Latin America for example, sports fan will be eager to follow and cheer on their favourite players competing in the 2018 World Cup via their screens, with top national teams such as Brazil and Argentina ready to compete on the world stage in June 2018.
Behind the scenes, while the staging of the world's most widely viewed sporting event may present key opportunities for broadcasters to gain more viewers, it also brings some challenges, especially for those located halfway across the globe from the stadium. Indeed, to successfully transport audiences to the heart of the action via their screens, TV operators in regions such as Latin America first need to consider whether their existing infrastructure can meet the demands of real-time broadcasting from Russia to their viewers' homes.
This is when satellite can come into play. Broadcasters can use satellite technology to complement their current capabilities to enrich the sports viewing experience and increase access to live sports content:
Seamless transmission links vital to live event broadcasting
From news gathering and content contribution, to distributing the final content, satellite facilitates the transmission of live sports content. During last year's Rio Olympics, a record 23,000 hours of SES's satellite capacity was used by 10 broadcasters to transmit live coverage to viewers across the Americas, Europe, Asia, and Africa.

Exceptional picture quality with HD and Ultra HD content
When distributing a live sports match or any other event, image quality is paramount for the viewer. Satellite is the ideal infrastructure for delivering the immersive viewing experiences audiences now expect. The Rio Olympics saw the Games broadcast in Ultra HD commercially for the first time. SES was part of the broadcast ecosystem that made this possible, transmitting 120 hours of the games in Ultra HD on the Viasat Ultra HD channel to Nordic audiences.

Anytime, anywhere access to content
Audiences are more connected than ever before. Ubiquitous access to content across any device is also fast becoming the norm. Relying on our affiliate MX1 and developing video solutions, we facilitate live content delivery not only to TV screens and but also across online video platforms – thus helping broadcasters meet the demand for more viewing choices.
Partner of choice for occasional use capacity
Getting the occasional use satellite capacity you need is just the start. In the lead-up to the World Cup, broadcasters need to consider working together with a partner that is constantly moving the needle on video innovation to keep viewers engaged.
With its rich legacy of innovation and end-to-end solutions, SES Video, together with its affiliate MX1, is well poised to help broadcasters bring audiences closer to the sporting action – even those watching it from thousands of kilometres away.
The race to grow your audiences is on. Are you ready to play?
Contact our dedicated OU team to find out how you can deliver large sporting events to your audiences