O3b mPOWER: Oil Rigs & the Energy Sector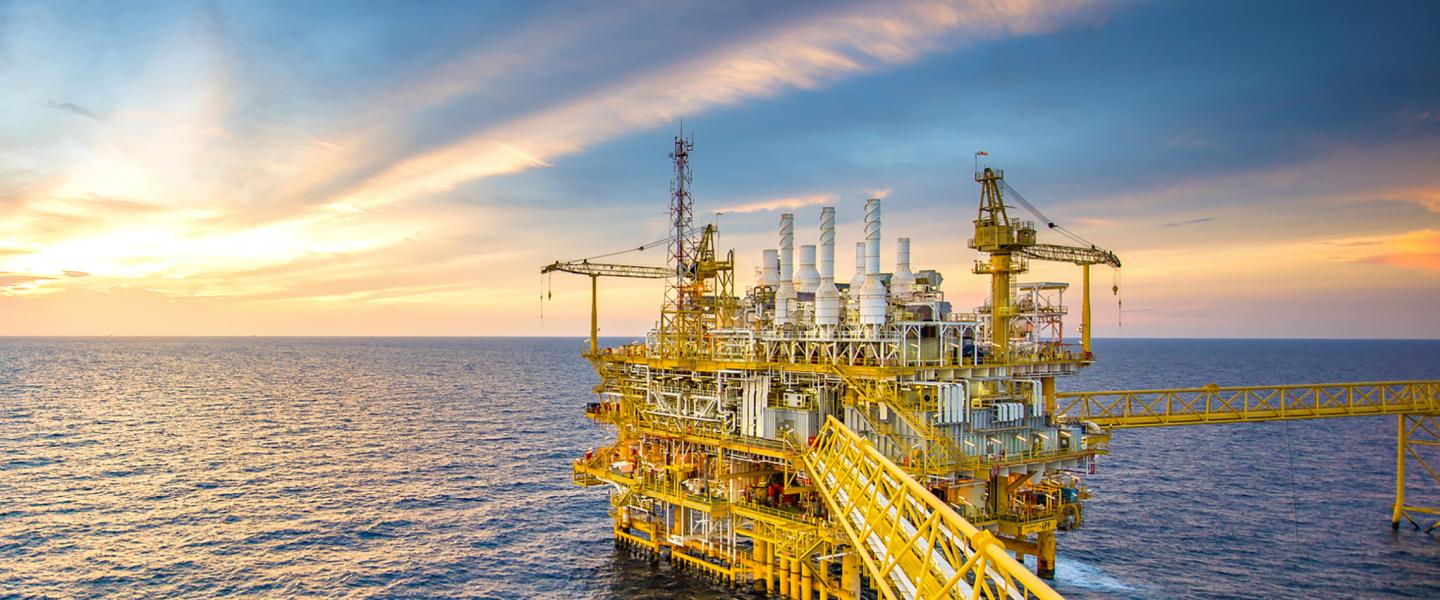 O3b mPOWER: Oil Rigs & the Energy Sector
SES's VP of Commercial Maritime & Energy Sales Morten Hansen discusses what O3b mPOWER will mean for oil and gas
Crews assigned to offshore oil and gas operations face difficult living and working conditions. Reliable internet connectivity is vital to conducting rig operations safely, since it enables crew members to maintain direct contact with each other, and monitor real-time site and equipment analytics while drilling. Being disconnected from family and friends while out at sea for months can also significantly impact employee satisfaction. Energy companies are increasingly embracing digitalisation to make day-to-day operations run more efficiently, reduce production costs, and boost crew welfare.
We spoke to Morten Hansen, SES's VP of Commercial Maritime & Energy Sales, about how energy companies can leverage satellite connectivity to capitalise on the advantages of digitalisation.
What do crews working on an oil rig in the middle of the ocean need to be aware of?
The first priority is safety training so that, for example, you know which lifeboats you're assigned to, in case of an emergency. Everyone also needs to be clear on what gear they need—depending on what they're going to be doing—and how to always maintain a safe working environment. Since you work in shifts, you have to stick to a routine, but also be prepared for different issues to come up.
How does not having connectivity impact crews living and working on a rig?
It makes a big difference, which I learned when we first set up phone service for a crew who didn't have it before. We provided them with local call access between Houston and the rig—which was off the Gulf of Mexico—as well as calling cards that they could use to talk to family and friends elsewhere, which they really appreciated. There's definitely a strong link between higher crew retention and providing a way for them to talk to their loved ones—it is very important, given the high demand for workers in the oil and gas industry.
How are current digital technology trends impacting the oil and gas industry?
For a long time, oil and gas companies have been using special IT and technology to explore potential oil repositories before they start drilling. But on the operations side—which involves the actual extraction—a lot of the work has been done manually, which disconnects the different processes. Companies are looking for digital solutions that enable them to do everything through a seamless workflow. They're also looking to be able to utilise real-time data on factors like rock formations, pressure and temperature monitoring, and leak detection—to create a safer and more efficient work environment.
How do energy customers use satellite connectivity, compared to terrestrial and IP?
Satellite has always been the main connectivity provider for offshore oil rigs, but there are regions—such as parts of the North Sea, the Norwegian Sea, or the Gulf of Mexico—where they can access LTE networks on the ground. Terrestrial networks tend to be regarded as a lower latency experience, compared to satellites links—which consumers may also think of as limited bandwidth at a higher cost. That's the challenge that our O3b Medium Earth Orbit (MEO) constellation solves—it provides low-latency, high-bandwidth, and cost-effective service.
How are current customers using the O3b MEO constellation?
They're using it for the same applications they've always used satellite connectivity. The difference is that now they have access to much higher throughput rates. A MEO constellation can provide up to 100 Mbps of aggregated bandwidth—compared to their prior service, which would likely be limited to 10 to 20 Mbps, or less. We're also seeing our low-latency capabilities reduce customer frustration. For example, if they're consistently losing time creating purchase orders in their Accounts Payable system due to unreliable connectivity, our service can give them that time back.
What has the feedback been from customers using our O3b MEO constellation?
One of our customers in Brazil—which is one of my team's biggest markets—has set up Skype so that their crew members can video chat with their loved ones. This has really improved their experience, compared to when they could only communicate with them over voice or text. On the operations side, video conferencing has helped teams on and off the rig to communicate more effectively—which allows them to resolve potential issues faster, and boosts productivity.
What would oil and gas customers use O3b mPOWER for?
Oil and drilling companies would use it for all their standard business applications, such as general IT, email, ordering systems, or digital timesheets. They need a highly reliably connectivity solution that can reach them far out at sea and be used for all the operational technology (OT) being used on the rig. Similar to how a satellite has to be positioned precisely, OT is required to make sure that your rig and equipment are in the right spot, so that you're drilling safely and efficiently.
For customers using our O3b MEO constellation today, what are their current challenges, and how can O3b mPOWER help?
O3b MEO has a limited number of beams. Since many offshore rigs are in isolated locations, the capacity we can allocate to them at any given time is limited. With O3b mPOWER, we're adding up to 5,000 beams per satellite—which means that we can land a beam on one platform or rig anywhere that customers need. That would have been impossible before. Up to this point, we've largely been a provider for fixed platforms. O3b mPOWER beams can be dynamically allocated, which will allow us to service mobile drilling rigs that move around to different sites.