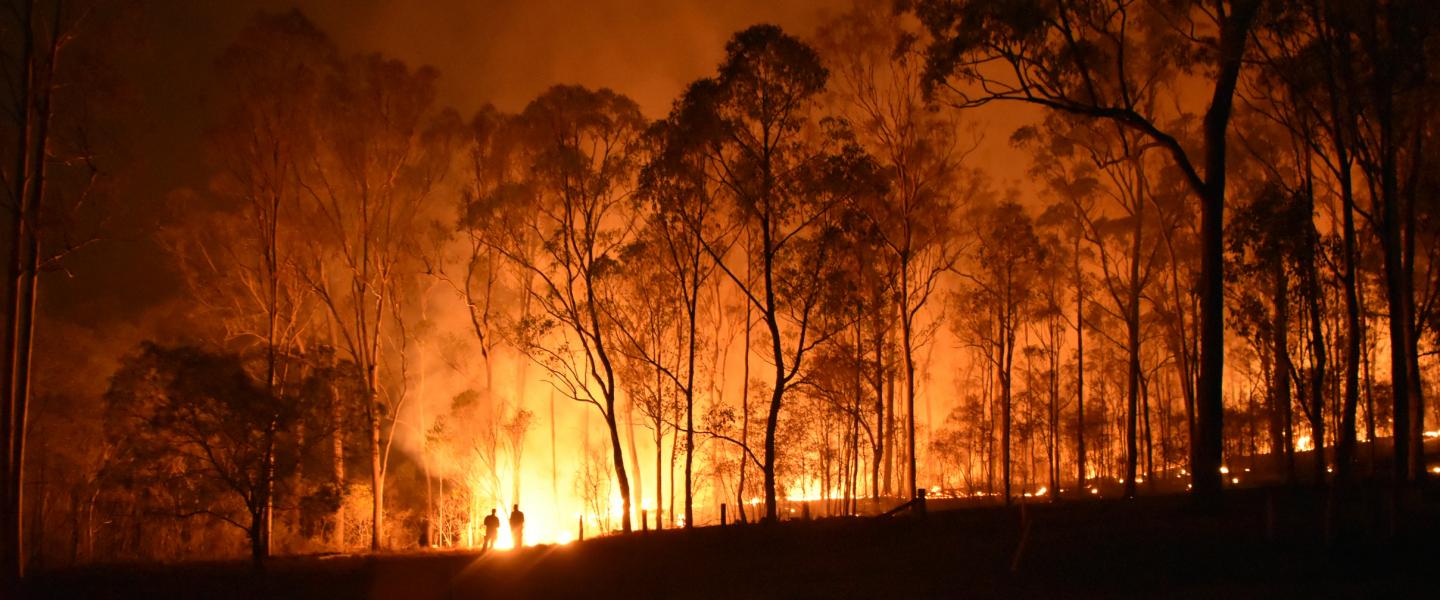 SES's VP of Market Segment Solutions talks about what O3b mPOWER will mean for the government sector
Connectivity is pivotal to how global governments work today. It enables quicker response times in crisis situations, communications access during national security operations, and the delivery of citizen services like e-health and e-learning—even to the most remote regions. So, how is O3b mPOWER setting out to meet the growing demand for better connectivity in the government sector?
We spoke to Jack Deasy, SES's VP of Market Segment Solutions, about why he thinks O3b mPOWER will become a core element of all government networks.
What role does our O3b Medium Earth Orbit (MEO) constellation play in serving customers in the government sector?
Today, we support a broad set of government organisations—including international security and development organisations, national defence, border patrol, resource management, and local fire fighting and police forces. While each has a distinct mission, the common element for all these users is the need to be responsive, and to make effective use of taxpayer money in carrying out their missions. That's why our customers in the government sector are increasingly data driven organisations, who want to be able to use their communication networks—even in the most remote locations. And that's where satellites fit in.
In a wildfire situation, for instance, disaster response teams use a range of sensors to measure factors like local humidity, wind direction, and temperature of the surrounding area. However, this data is only useful if it can be relayed to a remote command post—where decision makers can analyse it in real time, and coordinate the operations in an efficient manner. Here, the use of data and satellite go hand in hand.
With the low latency, high throughput network capabilities of our O3b MEO constellation, we are able to support both these scenarios—enabling quicker response times and higher operational efficiency.
Can you take us through a particular case where our O3b MEO constellation has helped solve our customer's challenges?
A really interesting example is the government-to-government undertaking for Burkina Faso—a landlocked nation in West Africa, with many of its 19 million people living in very remote regions. The existing local government network wasn't robust enough to deliver government services to many parts of the country.
In partnership with the government of Luxembourg, we helped to augment the existing local network in Burkina Faso. We placed five O3b terminals in remote locations, and provided nodes to connect them back to the national network. This nation-wide, fibre-like network now supports a full range of government security and citizen services—from border patrol and elections monitoring to e-health and e-learning. And with new capabilities of O3b mPOWER system we could further expand such a connectivity network
How can O3b mPOWER benefit the Burkina Faso government or similar government networks in the future?
Today, all the data from the five terminals in Burkina Faso goes to our O3b satellites, lands at a gateway in Western Europe, and is then routed to the centralised network in Burkina Faso. With O3b mPOWER, we could have the data land at gateways within the country—so it never leaves Burkina Faso. For the local government, this would mean more security in terms of national sovereignty issues.
O3b mPOWER will also allow more flexibility in terms of bandwidth allocation. For instance, Burkina Faso may need connectivity at multiple sites—some with a 100MB bandwidth requirement, and others with a 600MB bandwidth requirement. With O3b mPOWER, we can allocate bandwidth dynamically across sites. It would make expanding the network to remote locations more cost-efficient. And it would allow more people in Burkina Faso to access connectivity, and services like e-health and e-learning.
How will O3b mPOWER benefit the many government agencies we work with today?
Our O3b MEO constellation was designed as an enterprise solution. It's extremely effective for connecting large groups of people in one place—like a remote command post during a military operation. However, it's not optimal for emergency operations where response teams could be spread out over hundreds of miles—with six or seven small command posts. With O3b mPOWER, we will be able to support all of them at the same time, and be able to do it in a scalable, affordable, and secure way.
What about O3b mPOWER interests our customers in the government sector?
What we hear from our customers is that our O3b MEO constellation changed the way they were able to do manage their most challenging operations. Now, they want to be able to expand the reach of those operations using low latency services at multiple places at the same time. Government organisations are increasingly concerned about cyber security, and network control and management. So, our customers in the government sector are really intrigued by O3b mPOWER's unique flexibility in terms of gateways, network traffic, and bandwidth allocation.
I think that O3b mPOWER is going to very quickly become the core element of all government networks. It will be fundamental to any government activity that requires mobility, flexibility, and sophisticated data operations at the edge of networks, and beyond.