Meeting the Cruise Connectivity Challenge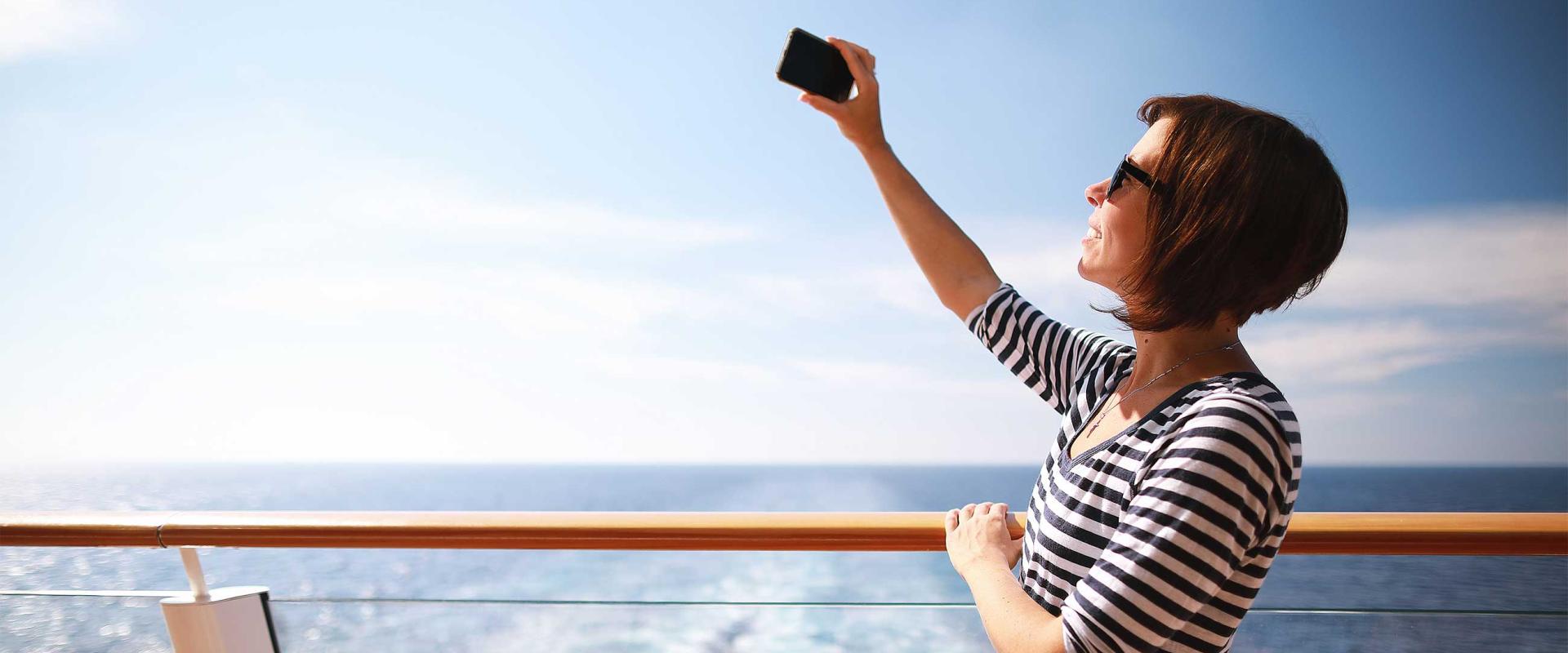 Meeting the Cruise Connectivity Challenge
What makes a good cruise? That of course depends on any passenger's preferences and expectations, but answers may range from relaxation and luxury to well-being, adventure, business, and romance. For the cruise line, a good cruise is one that delights the passengers and makes them want to come onboard again - which can be delivered over and over, reliably and at a cost that supports a robust business.
The nature of any ship's passenger experience depends naturally on the target market. Boutique or expedition ships differ greatly from large contemporary vessels when it comes to the particulars of food, service, entertainment, ship fittings, itinerary, and pricing, and such is the skill of managing a cruise business.
But there is one aspect of the modern onboard experience where expectations are uniform - and uniformly of excellence: connectivity.
As every cruise line executive knows, passengers demand no-hassle, easy to use and consistent connectivity, but delivering it at sea poses major technical challenges. And performance matters – over the past decade connectivity has become a key aspect of any cruise offering, and a significant source of onboard revenue.
But it is also what might be called a frictionless experience – the simple reality is that excellent connectivity is expected but not thought about by the passengers, much like oil for the engines or a sufficient stock of food and drink. It is a modern assumption that connectivity will be ubiquitous: always on, always fast, always seamless, always secure. At home or at sea, the only time people notice the internet is when there is a problem.
Moreover, ultimate connectivity is expected by every passenger, on every ship, at every price point – from the very first moment they step on board. In this hyperconnected world, all people have the same unforgiving expectations about connectivity. Whether they want to share photographs and videos with friends and family back home – immediately after a shore excursion, at the same time as all their fellow passengers – or to stream a movie, keep up with favorite shows and series, play games or securely contact work colleagues, their expectation is of fast, reliable, uninterrupted connectivity.
"Each cruise ship is like a city at sea, a vibrant consumer economy built on services and technical support. And each of those functions must be self-sufficient in communication. Additionally, connectivity on cruise ships adds an extra challenge – demand surges can be extreme because passengers expect to run high-data applications like streaming, gaming, and video calls, with no deterioration in the service," comments SES's SVP of Sales in Maritime & Cruise, Simon Maher.
To recognise seamless, secure, always-on connectivity as a critical offering is a long way from delivering it. Finding the right solution to cost-effectively recreate at sea the quality of connectivity that people have come to expect is an important business decision, one that is made doubly challenging by the complexity of the requirements. Passenger experience is of paramount importance, and onboard connectivity is also essential for quality of crew life and the safe, efficient, cost-effective operation of the vessel itself. Balancing those three categories of usage calls for high data throughput, low latency, flexible bandwidth allocation and absolute reliability.
To deliver all those features onboard a ship means pushing the performance limits of today's most advanced satellite communication technology. SES, who has since pioneered the use of non-geostationary orbit satellites 10 years ago and transformed the cruise industry with O3b, knows it all.
With SES's next-generation of Medium Earth Orbit (MEO) satellites, cruise liners will unlock a new level of performance: with its high-throughput, guaranteed low-latency, O3b mPOWER is delivering a superior guest experience at sea. By providing scalable bandwidth and coverage for forward and return path, cruise operators can accommodate passengers' needs for an always-connected experience on board, with the possibility to share their cruise journey on social media or voice calls with their closed ones.
"After a decade of successfully operating O3b in its medium-Earth orbit (MEO) constellation, SES is in a unique position to meet the cruise challenge. With the start of service for our second-generation MEO system, we will be offering SES Cruise mPOWERED that can meet the guest connectivity experience challenges. The future-proof solution offers guaranteed scalable bandwidth that can meet the growing data consumption of passengers and crew," says SES's VP of Maritime & Cruise Product, Gregory Martin.
With a choice up to 1.5Gbps service backed up by extra capacity when needed from SES's geostationary satellites, every cruise ship sailing today can go to sea with full connectivity confidence.
Looking to the near future, concludes Martin, SES will soon offer enhancements lifting performance to an even higher level: "We are working on product improvements that will completely redefine high performance connectivity in the cruise industry."
Related Content