How SES and Cercle Stretched the Limits of Musical Livestream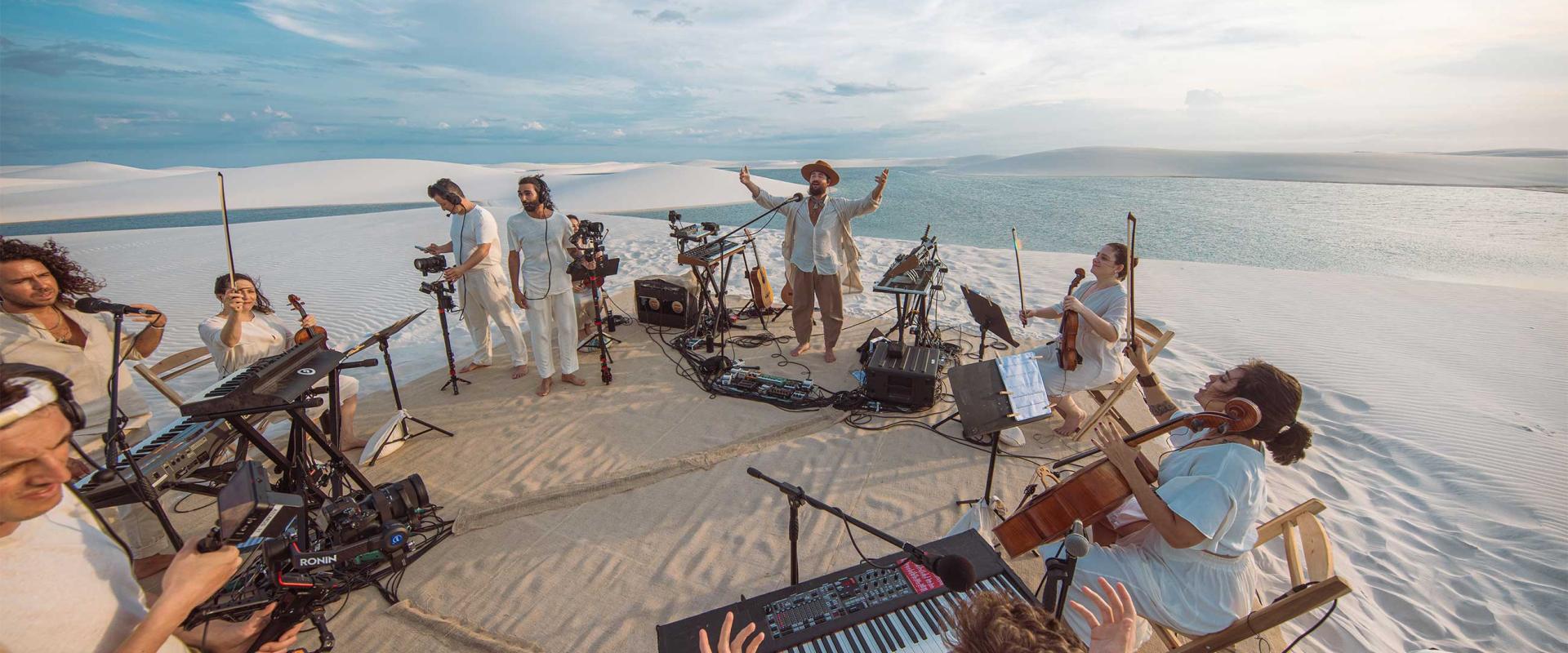 How SES and Cercle Stretched the Limits of Musical Livestream
A concert streamed live in a Brazilian desert: an experience created by Cercle and enabled by SES connectivity solutions.
The summer of 2022 witnessed the power of partnership as SES brought Cercle and the Australian artist RY X together to broadcast live music to Lençóis Maranhenses National Park in Brazil. With Casablanca Online, SES tailored and delivered the right and only connectivity solution that could power Cercle's livestream.
Cercle is a French media company created in 2016 which produces unique experiences, by organizing, filming, and broadcasting concerts. Cercle collaborates with a plethora of musical artists who bring their unique sounds and embrace the wholesome power of performing in magical outdoor locations worldwide. This time, they wanted to go even further and they considered SES to power this live event in this Brazilian desert.
The set-up of the equipment and the antenna went smoothly, yet harsh weather conditions and strong winds caused technical issues during the soundcheck phase of the A/V equipment in the desert. SES secured capacity on SES-14 for the event to take place the next day while Cercle sorted the technical challenges in ground connectivity and artists got attuned to the environment. Stars aligned on July 26, 2022, thanks to Cercle's resourceful production team and better weather conditions, we delivered live 90+ minutes of high-quality video and musical performances, retransmitted on YouTube, Twitch and Facebook.
Cercle confessed that this has been the most challenging location to pull off a live stream event which would never have been possible without both SES and Casablanca Online expertise and collaboration.
"In this surreal environment, so many things could go wrong -and actually, a few things did go wrong! If the satellite connection was working perfectly well, we faced some independent last-minute technical and production issues due to the extreme conditions of the location […].

We thank our connectivity partner SES Satellites for taking this show in the middle of nowhere. We are glad to count on a solution that is reliable, secure, and powered by professional ground partners."

Cercle, 2022
At SES, we do the extraordinary in space to empower Cercle with the connectivity freedom they need to reimagine livestream events and deliver amazing experiences anywhere on Earth.
Related content