High Performance & Uptime Expectations from Customers Across the Pacific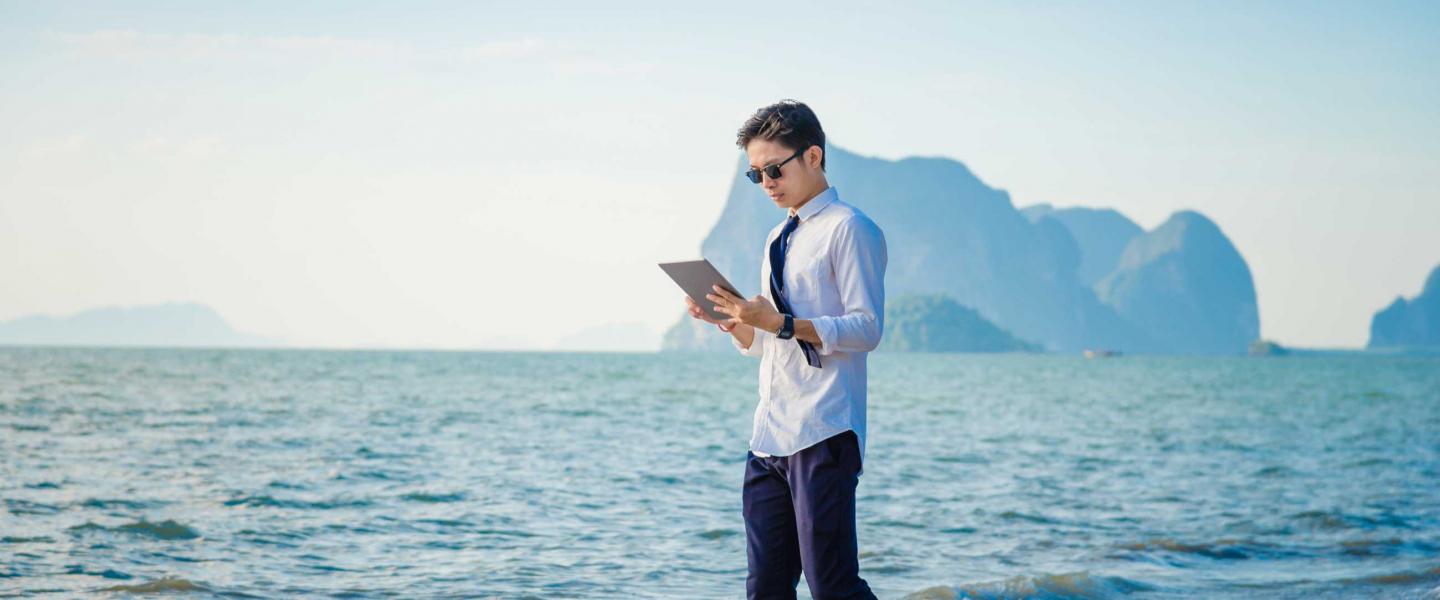 High Performance & Uptime Expectations from Customers Across the Pacific
By John Turnbull, Pacific Sales Director
Just a couple of years ago the state of telecommunications technology across the Pacific was very different than it is today. Many island nations had only deployed 2G mobile services, providing less than broadband speed internet to their customers. In short, the Pacific was an "Emerging Market."
But with the number of operators now providing 3G, 4G and broadband service, the region is an emerging market no longer.
Full Participation in the Digital World
Credit for the amazing and rapid progression in communications we've seen over the last several years goes to the innovative and dedicated teams within telecommunications companies across the Pacific, as well as many governments and carriers that prioritised this and worked to make it possible. By partnering with SES Networks, and implementing the groundbreaking and game changing connectivity capabilities of the O3b MEO satellite system, these changes were made possible.
Now, consumer and enterprise customers across the region have become dependent on increasingly reliable and capable communications systems. People are using their mobile devices for all sorts of commerce and communications, improving the overall quality of life, and enabling participation in the growing global digital economy. And governments now offer services online, enabling citizens to easily access tax forms, information alerts and a range of cloud-based applications and local content through their internet connected devices.
The Always On Economy
With end customers now expecting, and in many cases needing, to be able to access the internet at any time for telemedicine, payments, education, commerce and social interaction, the question for telecommunications companies is how to best provide that solid, stable environment, no matter what. Accelerating bandwidth usage proves the ever higher reliance on connectivity for day-to-day life in the Pacific, and from cloud apps to video streaming over 4G, there is no doubt that people have embraced online services and applications.
MNOs and ISPs that have seen dramatic increases in bandwidth usage have been excited about potential fibre being brought to their countries. And for good reason: fibre, though quite expensive, is capable of high throughput and low latency, and is also quite reliable. However, most undersea cable systems only reach the main population centres. Governments and regulators often place Universal Service Obligations on carriers, which means a suitable solution must be developed to reach outlying areas. Additionally, each year there are over 100 fibre cuts worldwide, each averaging 15-30 days to repair. Being solely reliant on a single network traffic route in this case would be catastrophic, from consumers being frustrated to companies losing revenue or to governments losing GDP and the goodwill of their citizens.
But a well thought out route diversity plan guarantees Always On connectivity. SES Networks delivers connectivity comparable to fibre over the only MEF-certified satellite-based network in the world, at an affordable per megabit price for most Pacific customers. And, as an added benefit, whilst fibre connectivity is unmanaged, the SES connectivity is delivered as a fully managed service. Customers can easily deploy diversified network routing over both satellite and fibre, resulting in the secure, guaranteed, high quality delivery of internet and cloud-based applications to every end user.
SES Networks continues innovating & investing in new technologies for both space and ground systems. We are committed to providing customers the most reliable, high performance network available, both now and far into the future.