SES: Giving women a platform in satellite industry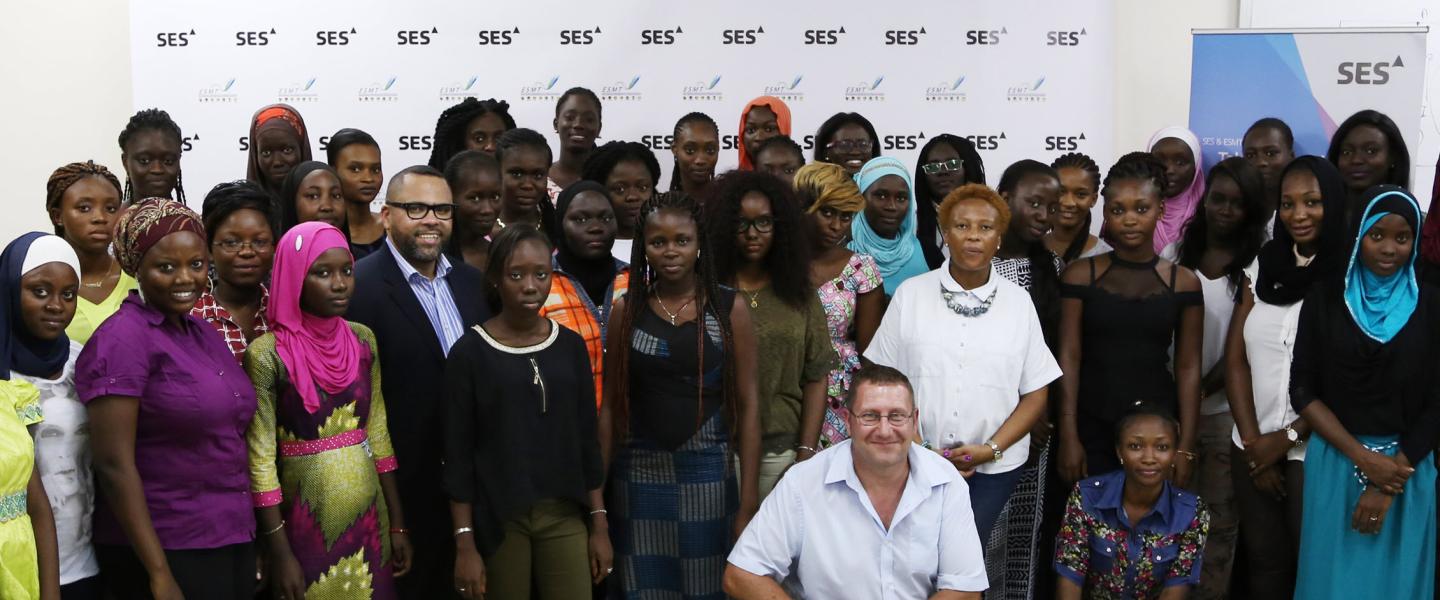 SES: Giving women a platform in satellite industry
SES, one of the world's leading satellite operators, says its ELEVATE training programme designed for satellite dish installers across Africa is empowering women with the skills needed to enter this dynamic field.
Launched in 2012, the two-day course combines theory with practical scenarios and helps graduates set up their own businesses within the direct-to-home (DTH) satellite industry. In addition to the technical elements around dish installations, ELEVATE also provides learners with a set of business and marketing skills, enabling them to set up their own businesses and thrive in this highly comptetitive industry.
To date, the programme has resulted in the training of more than 9 8,000 installers across 15 countries including Cameroon, Cote D'Ivoire, the Democratic Republic of Congo, Ghana, Kenya, Mali, Nigeria, Tanzania, Senegal, South Africa, and Tanzania.
"We are extremely proud of ELEVATE. Our aim has always been to provide our trainees with the skills required to develop small businesses throughout the continent," says Ebrahim Choonara, Marketing Manager at SES Africa.
Many female entrepreneurs have completed the training to further strengthen their skills and give them the opportunity to target additional revenue streams. The satellite industry is a fast-paced environment that is at the bleeding edge of technology and links closely to the impetus in getting more women involved in the industry. Given how governments throughout Africa are targeting female learners to join ICT programmes, ELEVATE fits perfectly within that strategy.
"Last year, young women from the Meta Economic Development Organisation space programme made significant strides in designing the continent's first private satellite. Increasingly, we are seeing women enter the ICT, science, and engineering sectors and looking at expanding their opportunities beyond traditional sectors. With digital migration being the focus point in Africa, satellite presents them with a great avenue for growth and ELEVATE provides them with the tools to do so," concludes Choonara.
About SES
SES is the world-leading satellite operator and the first to deliver a differentiated and scalable GEO-MEO offering worldwide, with more than 50 satellites in Geostationary Earth Orbit (GEO) and 12 in Medium Earth Orbit (MEO). SES focuses on value-added, end-to-end solutions in two key business units; SES Video and SES Networks.
The company provides satellite communications services to broadcasters, content and internet service providers, mobile and fixed network operators, governments and institutions. SES's portfolio includes the ASTRA satellite system, which has the largest Direct-to-Home (DTH) television reach in Europe, O3b Networks, a global managed data communications service provider, and MX1, a leading media service provider that offers a full suite of innovative digital video and media services. Further information available at: www.ses.com