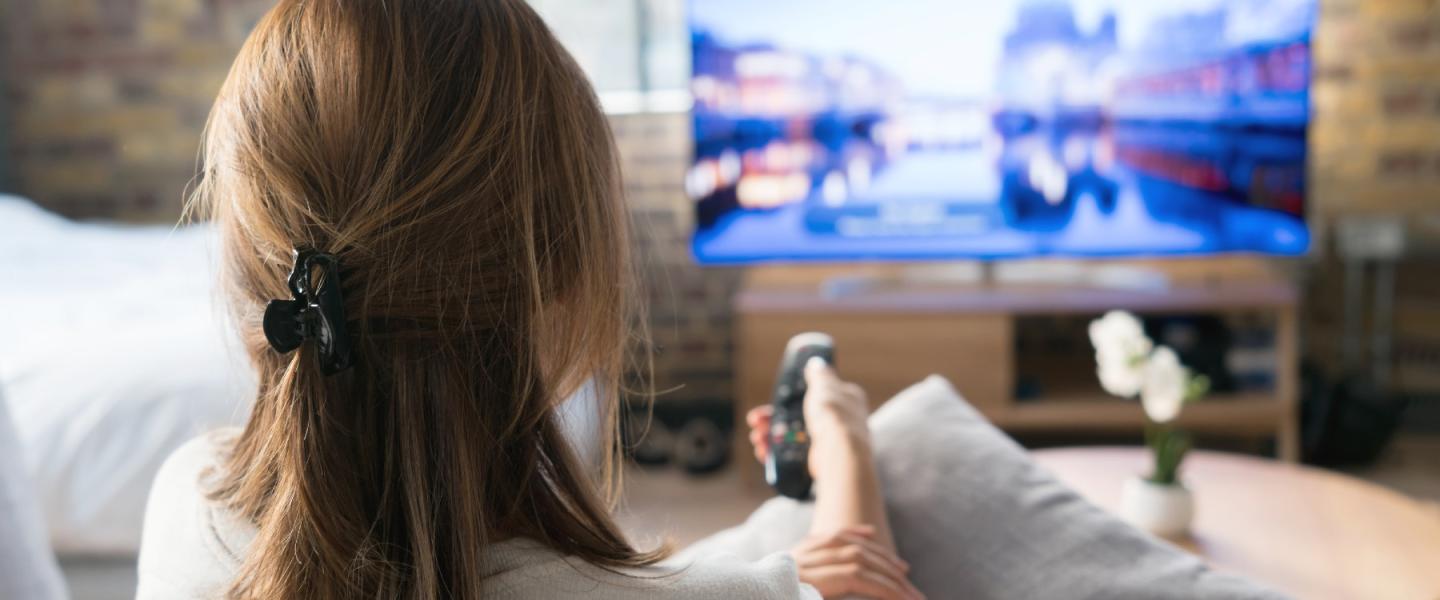 Satellite's Continuing Resilience
The rise of inexpensive high-bandwidth broadband and the growth of non-linear viewing options seem to cast doubt on the future of satellite TV. The argument has been bolstered by a number of vocal naysayers, among them Netflix CEO Reed Hastings, who has asserted that because the TV industry will suffer the same fate as the fixed-line phone business, broadcasters may end up becoming internet networks [1].
Yet, as a distribution technology, satellite continues to prove immensely resilient. Equally, factors underpinning the enduring success of satellite TV are many and varied. The ongoing importance of live broadcast, particularly sporting events and breaking news, provides satellite with a strong backbone. At the same time, the increasing demand for Ultra High Definition (UHD) and 4K content reinforces one of satellite technology's major differentiators—the ability to provide consumers with a crystal-clear viewing experience, regardless of bandwidth limitations.
Indeed, the lack of reliable high-speed internet connections in many parts of the world limits viewers' access to over-the-top (OTT) media services, as does cost. Across much of Asia, for example, the requisite broadband connection speed of 3-4Mbps for OTT content is not always attainable. Satellite TV packages are also often a far more affordable option, particularly when packages bundle basic broadband into their offerings [2].
For some satellite broadcasters, flexibility and adaptability to changing consumer tastes are proving successful strategies. The satellite industry currently has a great opportunity to become a pivotal part of the new era of video broadcast and the key conduit for consumers. Whether acting as the primary connector, complementing existing services, or serving as enabler, new collaborative opportunities are arising for satellite operators, content providers and other industry players. For example, the convergence of satellite technology with internet protocol-based delivery is being explored by some industry and technology players and may evolve into a new, synergistic way to deliver content to customers in the future [3].
OTT is Not Always the Answer
OTT remains a popular choice. Yet, the medium retains certain drawbacks. For example, viewing choices may be less sustainable than initially hoped. To cite one case, while Netflix offered over 8,000 titles in 2014, this dropped to only 5,500 in 2016 [4]. When it comes to competing viewing choices, basic cable bundles with select channels are also increasingly appealing to budget-conscious consumers. In many Asian homes, local TV remains paramount as the region's family-centred values make watching TV a family activity [5].
OTT media services also face other challenges. It is a difficult task to make broadband networks 'video-ready' with high reliability due to geographic, demographic and infrastructure restrictions.
A Strong Case for Satellite
Among the developments bolstering the use case for satellite delivery are the improved efficiencies newly available with certain satellite modulation technologies and other ongoing improvements in video compression such as the high-efficiency video coding (HEVC) or H.265 format [1]. A major step forward in compression technology, the HEVC format can be used to compress video files to half the size possible using even the most efficient current encoding format, MPEG-4 [6].
Another major capability of satellite relative to terrestrial distribution remains its ability to provide content to an infinite number of end points. This is especially critical in rural areas where the cost of broadband connectivity and digital terrestrial television (DTT) increases as population density declines [7]. Many rural areas are major growth targets for video providers, yet terrestrial systems remain at a definite disadvantage when it comes to market access.
Satellite Growth in Numbers
Satellite broadcast continues to grow strongly in many regions. In South Asia, for example, the number of TV channels broadcast via satellite is projected to reach approximately 6,000 in 2026, up 1,800 compared to 2016. In the near term, growth will mainly be supported by competition in pay-TV as well as the possible launch of several new platforms. This includes Pakistan where direct-to-home (DTH) licenses were recently auctioned. Further along, growth will likely stem from large high definition (HD) and initial UHD rollouts. By 2026, forecasts hold that more than 1,400 HD channels could be distributed and that there will be more than 1,000 new HD signals [8].
According to Newtec, "while the emerging OTT trend may have led many to question the long-term sustainability of the traditional linear TV business, the key to successful content distribution is transmission and at the heart of these transmissions is satellite" [9].
Contact us and find out how SES's satellite technologies can help you bring your content to viewers around the world.

[1] Up In the Air: The Future of Satellite TV
[2] Taking Stock of Major Trends in the Satellite Industry
[3] IRG on Satellite in the Future of Broadcasting
[4] Why Cable TV May Still Be The Best Choice for Millennials
[5] Satellite Broadcasting in APAC to See Sustained Growth Thanks to the "3 Cs"
[6] What is HVEC?
[7] Where Does Satellite TV Fit into the Future of Television?
[8] APSCC Issue 3
[9] Newtec Newsletter, September 2018