Prioritising Easy Content Discovery and Personalisation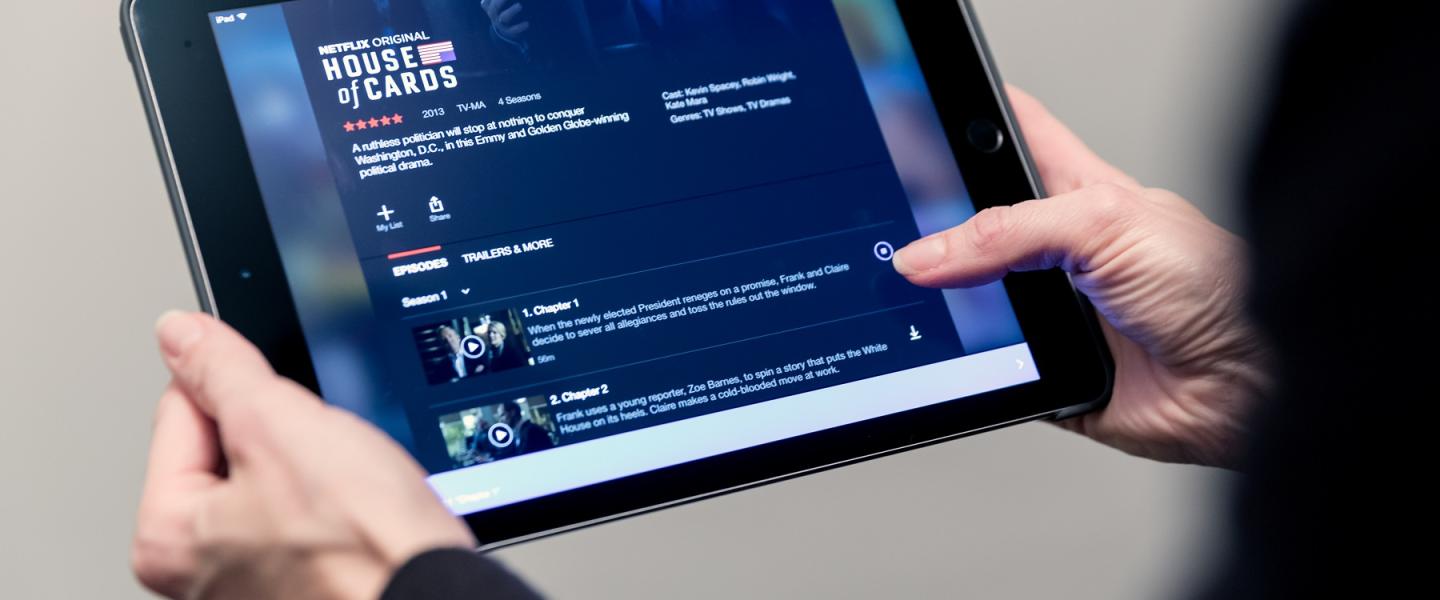 Prioritising Easy Content Discovery and Personalisation
Emerging technologies and the rise of the digitally-savvy customers continue to drive the paradigm shift and how media is being consumed, which will make the next few years crucial for the entertainment and media (E&M) industry. People are transitioning from passive to active media consumption, watching on-demand content instead of scheduled linear programming and receiving a more personalised user experience. This consumer shift to greater personalisation is making easy content discovery a key differentiator in the E&M sector. A recent PwC report highlights the role artificial intelligence (AI) will play in helping E&M organisations improve existing or innovate new digital product offerings by analysing individual customer preferences and consumption data—enhancing their ability to deliver discoverable content to consumers quickly, easily and even proactively [1].
Easy Discovery Is a Key Customer Concern
While E&M organisations have made great progress in providing immersive and readily available content to consumers, making such content easily discoverable is an ongoing challenge. A study conducted by Ericsson revealed that six out of 10 consumers believe that content discovery is a key concern when subscribing to a new TV or video service [2]. They also spend an average of one hour a day searching for content. By 2020, seven out of 10 consumers will prefer on-demand and catch-up services to traditional scheduled linear TV viewing, and video-on-demand (VOD) will make up half of all viewing. With the growing consumer preference for VOD, augmenting media offerings with easy content discovery is essential [2].
The biggest challenge consumers face in discovering content is that there's just too much of it to filter through, which is why they spend so much time searching for content. Consumers want a smooth user experience that makes content discovery more intuitive and delivers quality, not quantity. To ensure customer loyalty and satisfaction, E&M companies must address the growing challenge of providing consumers with easily discoverable content. Enhancing discovery with recommendations is only possible through accurate and structured metadata. In addition, seven out of 10 consumers believe that having a universal search feature would be useful for discovering content [2]. Fortunately, media platforms, such as MX1 360, can help E&M companies to manage increasingly complex metadata and workflows, and deliver content across broadcasting channels and platforms, including VOD and over-the-top (OTT).
Providing Personalised Media Experiences
Enabling easy content discovery isn't the only challenge facing E&M companies today. Consumers also want a personalised media experience across all platforms and devices. Creating this experience requires technology such as AI and predictive algorithms to provide customers with exciting content tailored to their interests and preferences. With the help of technologies such as AI augmented OTT services, E&M companies can curate media content based on consumer's content choices [3]. And on the business side, organisations that are driven to deliver personalised experiences grew revenue 1.8 times faster and generated 2.1 times higher returns on ad spend than companies that don't invest in experience transformation [4].
There are different levels of personalisation that E&M organisations can achieve, and perhaps the best example is OTT giant, Netflix. On the platform, Netflix applies a recommendation system that enables consumers to discover programs with minimal effort by processing data such as content viewed, the time of day it was viewed and devices used through an algorithm. The end result is that highly recommended content is prominently displayed to the viewer in the top "rows" of content on the home screen [5]. Netflix also went one step further and developed an interactive film called Bandersnatch, which enables users to personalise their viewing experience by letting them choose the actions of the lead character, leading to numerous possible endings.
E&M players will need to focus on efficiency of operations to be able to deliver content and grow alongside the increased demand for personalised digital media experiences. Information-rich content management and operability for multiple channels and devices is a must for organisations that want to stay competitive. With the help of Network Offloading, media businesses can efficiently deliver rich online linear and on-demand content to consumers in local or regional markets without putting additional video load on their existing terrestrial mobile networks.
In addition, SES solutions like MX1 360, offer content management capabilities that enable organisations to shape, localise and organise their content libraries for local or global audiences. And with advanced metadata services and AI analysis technology, it's easier to maximise content discovery across devices so consumers receive the personalised digital media experiences they desire.

To learn how SES can help your organisation improve content discovery and personalisation, contact us today.

[1] Perspectives From the Global Entertainment & Media Outlook 2019-2023
[2] TV and Media 2017: A Consumer-driven Future of Media
[3] Getting Personal: Putting the Me in Entertainment and Media
[4] The Business Impact of Investing in Experience
[5] How Netflix's Recommendation System Works