SES Supports Luxembourg's Maritime Sector at Euromaritime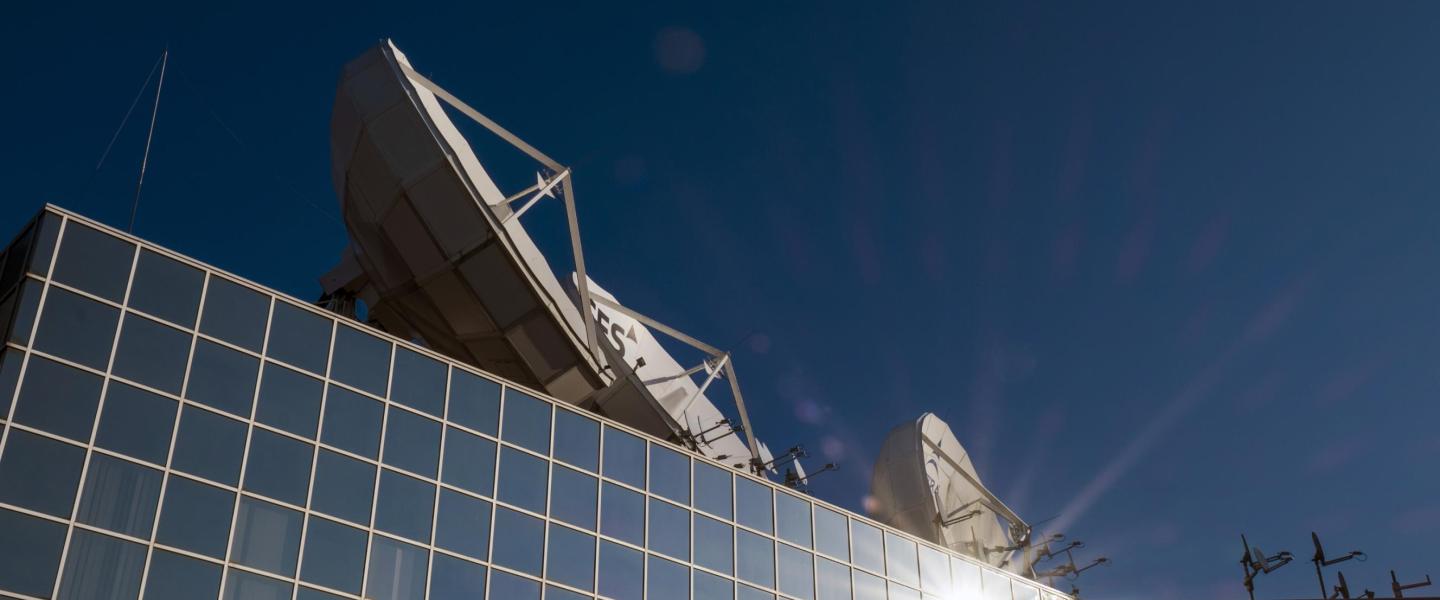 SES Supports Luxembourg's Maritime Sector at Euromaritime
Leading provider of satellite-based maritime connectivity is participating at the Salon Euromaritime in Paris, supporting the Luxembourg Maritime Cluster
LUXEMBOURG, 1 February 2017 -- SES S.A. (Euronext Paris and Luxembourg Stock Exchange: SESG) announced that it is supporting Luxembourg's initiatives in the domain of maritime business by participating in the Salon Euromaritime, as part of the Luxembourg Maritime Cluster.
Luxembourg's pavilion - organized by the Luxembourg Maritime Administration and the Luxembourg Maritime Cluster, with assistance of the Luxembourg Chamber of Commerce and the Ministry for Sustainable Development and Infrastructure - includes 11 participant companies from the Grand Duchy, all serving the maritime sector. SES will present its maritime connectivity solutions at Luxembourg's pavilion.
The world-leading satellite operator SES provides unparalleled satellite coverage of the world's maritime regions via dedicated mobility beams. To ensure global and reliable next generation connectivity, SES has invested in high throughput Geosynchronous Earth Orbit (GEO) satellites and O3b's Medium Earth Orbit (MEO) satellites, allowing a combination of GEO's high-powered global coverage and MEO's low latency capabilities. Through leveraging SES's global satellite fleet, upcoming High Throughput Satellite capacity and extensive ground infrastructure, SES helps to meet the growing demand for maritime connectivity across a wide range of sectors – enabling its customers to provide access to entertainment for crew welfare and enhance operational efficiencies. SES also recently introduced its new Maritime+ offering. Designed for service providers, Maritime+ is a fast and simple way to bring connectivity to any vessel, anywhere, in a truly customizable way, and technology advancements adopted by SES allow these satellite connectivity solutions to be cost-effective.
For more information visit: ses.com/maritime
For more information on Luxemburg Maritime Cluster visit http://www.cluster-maritime.lu/
For media enquiries please contact:
Markus Payer
Corporate Communications
Tel. +352 710 725 500
[email protected]
About SES
SES is the world-leading satellite operator and the first to deliver a differentiated and scalable GEO-MEO offering worldwide, with more than 50 satellites in Geostationary Earth Orbit (GEO) and 12 in Medium Earth Orbit (MEO). SES focuses on value-added, end-to-end solutions in four key market verticals (Video, Enterprise, Mobility and Government). It provides satellite communications services to broadcasters, content and internet service providers, mobile and fixed network operators, governments and institutions, and businesses worldwide. SES's portfolio includes the ASTRA satellite system, which has the largest Direct-to-Home (DTH) television reach in Europe, and O3b Networks, a global managed data communications service provider. Another SES subsidiary, MX1, is a leading media service provider and offers a full suite of innovative digital video and media services. Further information available at: www.ses.com