SES Provides Managed Services for Galileo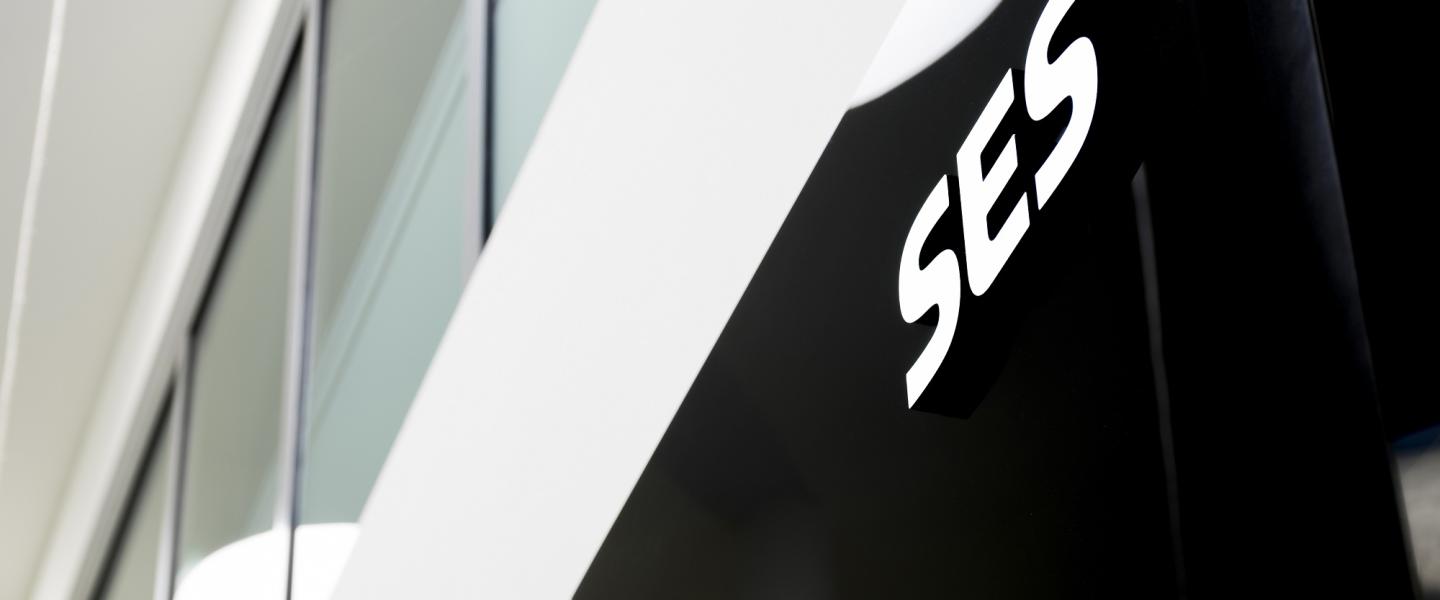 SES Provides Managed Services for Galileo
SES delivers an array of services for managing and operating Galileo's Global Navigation Satellite System in a new multi-year contract with Spaceopal
Luxembourg, 30 May 2018 -- SES will provide a series of services for the Galileo European navigation system under a long-term agreement signed with Spaceopal, SES announced today. The contract is part of the Galileo Service Operator (GSOp) framework agreement between Spaceopal - a joint venture between Telespazio and DLR GfR mbH - and the European Global Navigation Satellite System Agency (GSA).
Under the agreement, SES will provide Spaceopal with services to support the maintenance and seamless operations of the Galileo Global Navigation Satellite System (GNSS). SES will be responsible for in-orbit measurements for the Galileo satellite constellation and provide VSAT managed services to Telespazio for the Galileo Data Dissemination Network (GDDN).
Galileo is a European Union Programme, managed and developed together with the European GNSS Agency (GSA) and the European Space Agency (ESA). It is Europe's Global Navigation Satellite System which provides a highly accurate global positioning service for public, governmental and commercial use.
SES has played an important role in the early development and deployment of the Galileo system, and is instrumental to the deployment and maintenance of the GDDN. Previously, SES has provided infrastructure and services for the Galileo program, as well as ground stations and in-orbit testing during the In-Orbit Validation (IOV) Phase.
"We are delighted to extend our partnership with SES in the framework of the Galileo Service Operator contract with the European Global Navigation Satellite Systems Agency," said André Bauerhin, COO of Spaceopal. "SES's previous success with the Galileo project in delivering and managing services for both in-orbit testing and the Galileo Data Dissemination Network has made SES the clear choice for this operational contract."
"Partnership, innovation and investment are key elements of Luxembourg's success in space. This agreement is an excellent example of how a Luxembourg-based company, together with industrial partners, can provide solid services and enable a global game-changing system like the Galileo Global Navigation System," said Luxembourg Deputy Prime Minister, Minister of the Economy Etienne Schneider.
"We are proud that we can continue to draw on the experience that we have accumulated while working on Galileo over the years, and continue to be part of the team in ensuring the reliability of the GNSS system and accommodating its shifting demands in the next decade," said Nicole Robinson, SVP Global Government at SES Networks.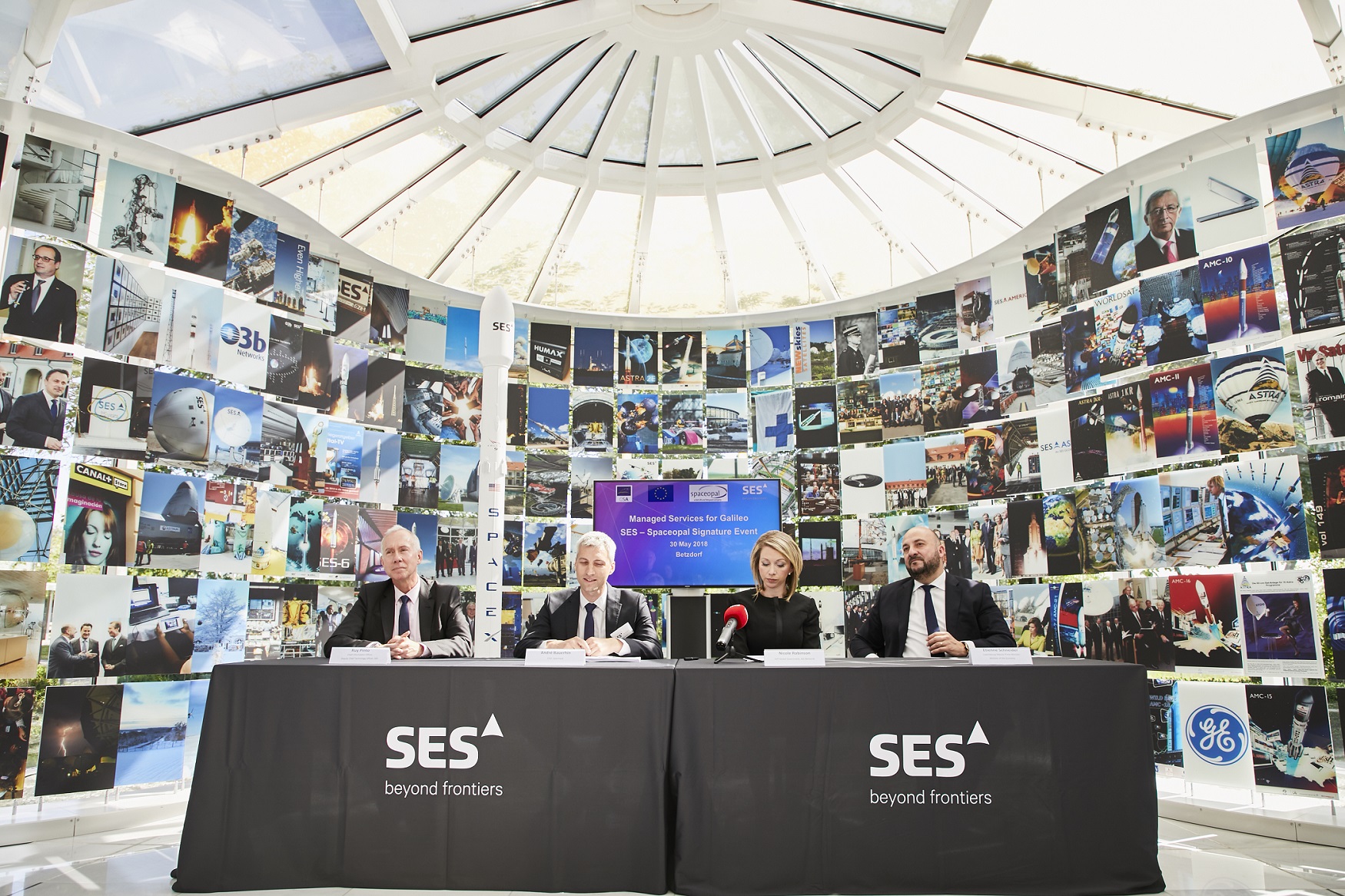 Pictured left to right:
Ruy Pinto, Chief Information Officer, Deputy Chief Technology Officer of SES
André Bauerhin, Chief Operating Officer, Spaceopal
Nicole Robinson, SVP Global Government at SES Networks
Etienne Schneider, Luxembourg Deputy Prime Minister, Minister of the Economy
For further information please contact:
Markus Payer
Corporate Communications & PR
Tel. +352 710 725 500
[email protected]
About SES
SES is the world-leading satellite operator and the first to deliver a differentiated and scalable GEO-MEO offering worldwide, with more than 50 satellites in Geostationary Earth Orbit (GEO) and 16 in Medium Earth Orbit (MEO). SES focuses on value-added, end-to-end solutions in two key business units: SES Video and SES Networks. The company provides satellite communications services to broadcasters, content and internet service providers,mobile and fixed network operators, governments and institutions. SES's portfolio includes ASTRA, O3b and MX1,a leading media service provider that offers a full suite of innovative digital video and media services. SES is listed on the Euronext Paris and Luxembourg Stock Exchange (ticker: SESG). Further information available at: www.ses.com
About the European Global Navigation Satellite Systems Agency (GSA)
The European GNSS Supervisory Authority (GSA) was initially established as a Community Agency on 12 July 2004. In 2009 the GSA was restructured into an agency of the European Union called the European GNSS Agency, ensuring the continuity of its activities. The GSA is now responsible for both EGNOS and GALILEO in order to ensure that the essential public interests in the field of European satellite positioning and navigation programmes are adequately defended and represented.
About Spaceopal
Spaceopal GmbH, with headquarters in Munich, is a joint venture founded in 2009 by the partners DLR Gesellschaft für Raumfahrtanwendungen (GfR) mbH and Telespazio, a 67/33% joint venture between Leonardo and Thales. Since November 2010 Spaceopal has been the prime contractor for all operational services for Galileo, the European Union's global satellite navigation system. Today Spaceopal is the Galileo System Operator sustaining currently 22 Spacecraft in Orbit, operating and maintaining Ground and Space Assets around the world. Through its core business activities, Spaceopal is making the key contribution to Europe's performance in the field of Global Navigation Satellite Systems (GNSS).