SES and SnT Access MeluXina Supercomputer for Satellite Communications Applications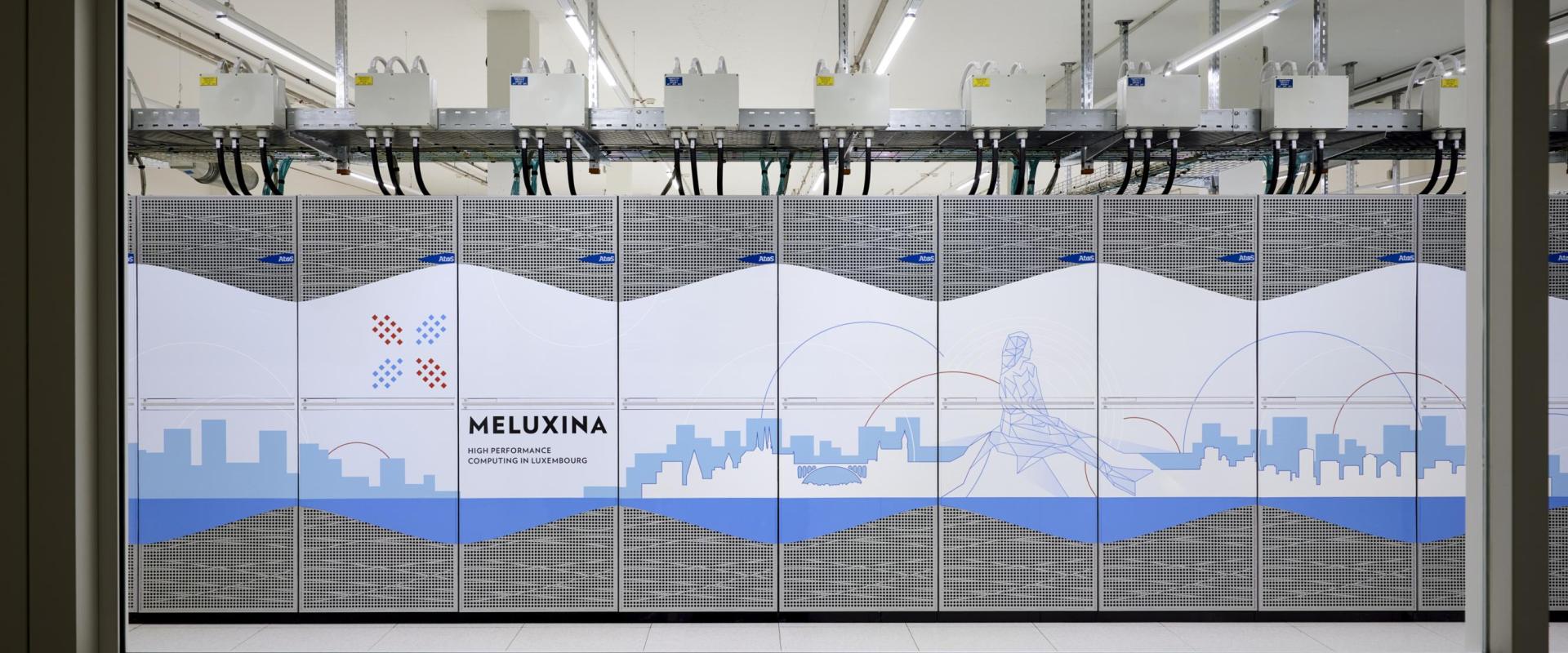 SES and SnT Access MeluXina Supercomputer for Satellite Communications Applications
Luxembourg's MeluXina enables research partners to perform advanced satellite communications optimisation tests
Luxembourg, 25 April 2022 – A joint team of researchers at the University of Luxembourg's Interdisciplinary Centre for Security, Reliability and Trust (SnT) and SES received early access to Luxembourg's supercomputer MeluXina to carry out tests to effectively optimise satellite performance and allocate spectrum, SES, SnT and LuxProvide announced today.
MeluXina is ranked among the top 50 installations of its kind worldwide and opens the door for innovative and advanced research methods for key sectors in Luxembourg, including space. The supercomputer is capable of executing millions of billions of calculations per second which makes it particularly attractive for research and innovation projects that require complex combinatorial calculations, including telecommunications and cryptology.
The joint SES-SnT project, Resource allocation for satellite communications, includes modelling and optimising performance and radio spectrum usage for broadband satellite communications systems. As SES's satellites deliver content and connectivity services to millions of users simultaneously, resources such as spectrum and transmission power need to be continuously allocated in the most optimal way to maximise the system performance.
As SES starts operating its fully-digital satellites – SES-17 and O3b mPOWER, its second-generation medium earth orbit (MEO) constellation – the need for intelligent automation and optimisation of satellite systems has become increasingly important. SES and one of its industry partners have developed groundbreaking advancements for large-scale optimisation across its new satellites. The addition of the computational power of MeluXina and a research partnership with SnT brings testing and modelling of various scenarios to a different level.
"In order to optimise the performance of our innovative, next-generation satellites, we have to use software-based systems with complex algorithms, and run hundreds of tests before our new satellite systems are operational. We are grateful for the opportunity to use the capabilities of MeluXina to generate optimisation scenarios that will enable us to deliver the best service to our customers," says Ruy Pinto, Chief Technology Officer of SES. "It was great to continue our partnership with SnT and further our research on space."
"There is always a trade-off between complexity and performance, and when your resources are satellites in orbit it is even more important to strike the right balance. Working with SES gives our researchers the opportunity to work with cutting-edge industry solutions, like their O3b mPOWER system, ensuring our innovative research is relevant for real-world applications," said Prof. Björn Ottersten, Director of SnT. "Meluxina's computational power enabled the project team to scale up the complexity of their work, investigating optimisation scenarios that would not be realistic to consider with normal computers."
"We are excited to see SES, a homegrown global content and connectivity satellite leader, and SnT, one of the leading research institutions in Luxembourg, joining efforts to benefit from LuxProvide's supercomputing services," says Roger Lampach, CEO of LuxProvide. "High system dimensions, such as for next-generation networks and satellite systems, require computationally intensive modelling, and that's where MeluXina comes in. Computational speed, tailor made software tooling and the inhouse team expertise at LuxProvide merge together providing a unique boost to the SES and SnT research & development capabilities."
The SnT-SES project was chosen among several national and international applications for Early Access to MeluXina, being recognised as one with the highest potential impact on society, science and the economy. LuxProvide and the MeluXina supercomputer are part of Luxembourg's data-driven innovation strategy and are accessible to all companies and organisations in the Grand Duchy and abroad.
For further information please contact:
Suzanne Ong
External Communications, SES
Tel. +352 710 725 500
[email protected]
About SES
SES has a bold vision to deliver amazing experiences everywhere on earth by distributing the highest quality video content and providing seamless connectivity around the world. As the leader in global content connectivity solutions, SES operates the world's only multi-orbit constellation of satellites with the unique combination of global coverage and high performance, including the commercially-proven, low-latency Medium Earth Orbit O3b system. By leveraging a vast and intelligent, cloud-enabled network, SES is able to deliver high-quality connectivity solutions anywhere on land, at sea or in the air, and is a trusted partner to the world's leading telecommunications companies, mobile network operators, governments, connectivity and cloud service providers, broadcasters, video platform operators and content owners. SES's video network carries almost 8,400 channels and has an unparalleled reach of 366 million households, delivering managed media services for both linear and non-linear content. The company is listed on Paris and Luxembourg stock exchanges (Ticker: SESG). Further information is available at: www.ses.com
About SnT
The Interdisciplinary Centre for Security, Reliability and Trust (SnT) at the University of Luxembourg conducts internationally competitive research in information and communication technology. In addition to long-term, high-risk research, SnT engages in demand-driven collaborative projects with industry and the public sector through its Partnership Programme. The resulting concepts present a genuine, long-lasting competitive advantage for companies in Luxembourg and beyond. www.snt.uni.lu
About LuxProvide
LuxProvide has been established as Luxembourg's one-stop-shop HPC Centre, with missions to provide high performance computing capabilities, high-speed connectivity and advanced applications on a national, European and international scale, serving public and private sector actors. LuxProvide hosts Luxembourg's world-class MeluXina supercomputer, co-owned with the EuroHPC JU, and offers tailor-made HPC, HPDA and AI solutions in a trusted environment.
To maintain technology leadership and empower research and innovation, LuxProvide partners with other European supercomputing centers, and is part of the EuroCC initiative, building and growing Luxembourg's National Competence Centre together with LuxInnovation and the University of Luxembourg.
MeluXina
The MeluXina supercomputer has been built to serve a large variety of complex, data-driven computational workloads. Its design is forward-looking, responding to the convergence of simulation, modelling, data analytics and AI, and enabling simulation driven by predictive analytics. As the most powerful of the Petascale systems in the EuroHPC network and one of the fastest supercomputers in Europe, it provides a robust platform for science and industry.
About the University of Luxembourg
The University of Luxembourg is an international research university with a distinctly multilingual and interdisciplinary character. The University was founded in 2003 and counts nearly 7,000 students and more than 2,000 employees from around the world. The University's research focuses on the key areas of digital transformation, medicine and health, and sustainable and societal development. The University's faculties and interdisciplinary centres research is centred on Computer Science and ICT Security, Materials Science, European and International Law, Finance and Financial Innovation, Education, Contemporary and Digital History. The University of Luxembourg offers 17 Bachelor's, 46 Master's Degrees and custom-made training programmes for Ph.D. candidates in 4 doctoral schools. Times Higher Education ranks the University of Luxembourg #3 worldwide for its "international outlook," #25 in the Young University Ranking 2022 and among the top 300 universities worldwide.