M7 to Broadcast UEFA EURO 2020 in Ultra HD to Dutch Sports Fans via SES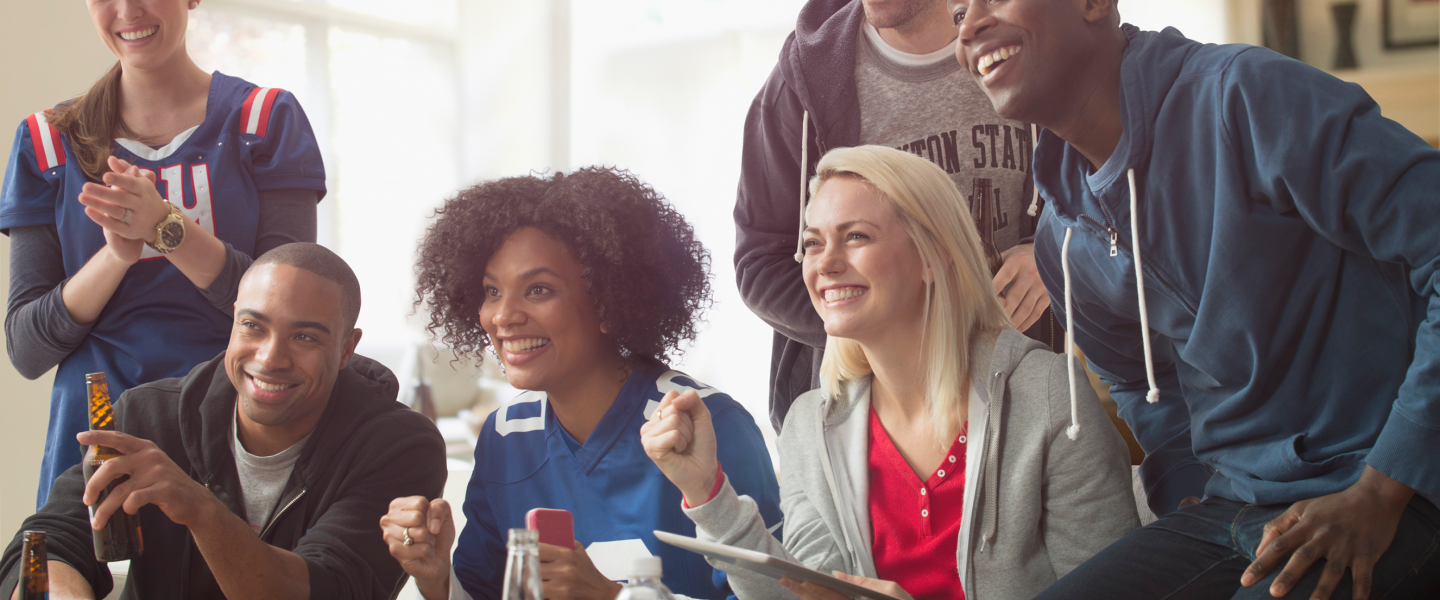 M7 to Broadcast UEFA EURO 2020 in Ultra HD to Dutch Sports Fans via SES
M7 Group will deliver UEFA EURO 2020 matches in UHD via SES's Astra 23.5 degrees East satellites
Luxembourg, 11 June 2021 – M7 Group, a subsidiary of Canal+ and one of Europe's leading pay-TV providers, will deliver the UEFA EURO 2020 matches live in Ultra High Definition (UHD) to Dutch subscribers of Canal Digitaal from 11 June to 11 July, following an agreement with SES and Dutch Public Broadcaster NPO.
The EURO 2020 matches will be delivered live in native Ultra HD to M7 Group's Canal Digitaal subscribers via a dedicated channel NPO1 4K, set up for the duration of the UEFA EURO 2020. NPO1 4K will be broadcast via SES's ASTRA satellites at 23.5 degrees East.
The UHD broadcast of the UEFA EURO 2020 was initiated by Dutch public broadcaster NPO, which is keen to enable soccer fans to enjoy an enhanced viewing experience. As innovative front runners, NPO also see this UHD transmission as an opportunity to better understand the requirements to boost the uptake of this new TV technology in Dutch homes.
"We are very happy to join this great initiative of NPO and are pleased with the support provided by SES to enable high-quality UHD transmissions via Astra 23.5 degrees East. This partnership underscores the unrivalled capability of satellite as a carrier for UHD live broadcasting and we trust our Canal Digitaal subscribers will appreciate this chance to watch the EURO 2020 matches in a superb picture and sound quality," said Christiaan Puper, Country Manager Benelux at M7 Group.
"Together with M7, we are proud to deliver an immersive viewing experience to the Dutch soccer fans in superior quality, while they follow each match and cheer on their favourite players. Sports events have always been great strikers for new technologies, and the UHD broadcast of the UEFA EURO 2020 is a perfect opportunity to showcase the power of satellite," said Deepak Mathur, EVP of Global Sales, Video at SES.
To enjoy all the UEFA EURO 2020 matches in UHD, Canal Digitaal subscribers need to insert a Viaccess or Nagravision enabled module and smartcard in their UHD TV set. A separate UHD receiver is not required as UHD TV sets come with a built-in satellite tuner. NPO1 4K is available via channel 36 in the Canal Digitaal channel list.
For further information please contact:
M7 Group
Bill Wijdeveld
Tel. +31 652476677
[email protected]
Suzanne Ong
External Communications
Tel. +352 710 725 500
[email protected]
About SES
SES has a bold vision to deliver amazing experiences everywhere on earth by distributing the highest quality video content and providing seamless connectivity around the world. As the leader in global content connectivity solutions, SES operates the world's only multi-orbit constellation of satellites with the unique combination of global coverage and high performance, including the commercially-proven, low-latency Medium Earth Orbit O3b system. By leveraging a vast and intelligent, cloud-enabled network, SES is able to deliver high-quality connectivity solutions anywhere on land, at sea or in the air, and is a trusted partner to the world's leading telecommunications companies, mobile network operators, governments, connectivity and cloud service providers, broadcasters, video platform operators and content owners. SES's video network carries over 8,400 channels and has an unparalleled reach of 361 million households, delivering managed media services for both linear and non-linear content. The company is listed on Paris and Luxembourg stock exchanges (Ticker: SESG). Further information is available at: www.ses.com
About M7 Group
M7 Group is brand of Canal+ Luxembourg S. à r.l., a CANAL+ Group company, one of Europe's largest operators of satellite and IP-based TV platforms based in Luxembourg. M7 Group uses different brands in different countries: Skylink and freeSAT in the Czech Republic and Slovakia, Canal Digitaal in the Netherlands, TV Vlaanderen and TeleSat in Belgium, HD Austria in Austria, Direct One in Hungary and Focus Sat in Romania. All brands offer tailor made packages for clients adapted to the local culture and language in these countries. Today, M7 Group provides more than 3 million subscribers with hundreds of satellite and IP-based radio and television services in digital and HD quality. Since 2011, M7 Group also provides broadband and telephony services to its customers in the Netherlands and Belgium. M7 Platform Services provides broadcasters with end-to-end distribution solutions for DTH, cable and IPTV reception. www.m7group.eu.