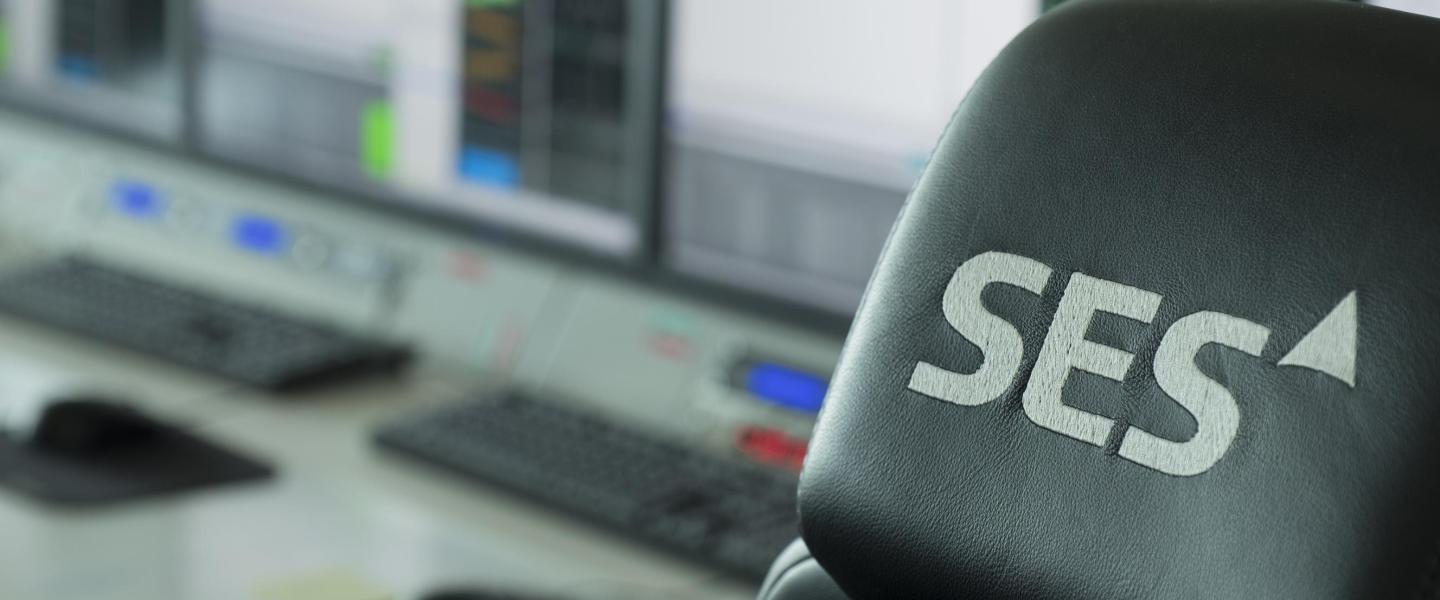 LUXEMBOURG, 27 July 2018 -- SES S.A. announced solid financial results for the six months ended 30 June 2018, in line with the company's expectations, with double-digit underlying growth in SES Networks driving an increase in overall underlying group revenue.
Steve Collar, President and CEO, commented: "We have delivered a strong first half of 2018, fully in line with our expectations and continuing our momentum from the first quarter. It is pleasing to see that our underlying revenues are growing again, fuelled by sustained performance from our Networks business and in particular from our aeronautical and government customer segments.
Our strong focus on execution in the core of our business delivered important renewals at our video neighbourhoods in Western Europe and the U.S., while we also secured new agreements to expand video platforms in Latin America and Eastern Europe.
Strong sales execution in SES Networks delivered important new contracts across all verticals, including in our Fixed Data business, as well as Mobility which continues to grow strongly. We also secured important new agreements in both our U.S. and Global government businesses and the strong growth in the first half of 2018 was underscored with the recent signature of an important 'Blanket Purchase Agreement' with the U.S. Government for services on our O3b fleet.
We have completed the review of the outlook, as described during our Q1 2018 results, and we are pleased to reaffirm our revenue and EBITDA outlook for 2018. Our expectation is that we will be able to deliver revenue within the top half of the range and deliver on our implied EBITDA, albeit with a modestly lower EBITDA margin. 2020 also looks solid. We have trimmed our expectations of our video business and adjusted our forecast EBITDA margin, reflecting the growing importance of SES Networks in our business mix and the end-to-end managed service nature of that business. Overall the picture for SES is a healthy one with a large and profitable video business, coupled with a dynamic and differentiated Networks business delivering double-digit year-on-year growth for the foreseeable future.
On the topic of U.S. C-band, I am pleased with the FCC's emphasis on the protection of incumbent users from harmful interference and the positioning of our market-based solution as a lead proposal in its recent meeting. Our solution will be able to deliver a landmark win-win, freeing up important spectrum quickly to support mid-band 5G roll-out across the U.S. while protecting and enhancing our video distribution neighbourhoods for the tens of millions of households
...
For further information please contact:

Richard Whiteing Markus Payer
Investor Relations Corporate Communications
Tel: +352 710 725 261 Tel: +352 710 725 500
[email protected] [email protected]
About SES
SES is the world's leading satellite operator with over 70 satellites in two different orbits, Geostationary Orbit (GEO) and Medium Earth Orbit (MEO). It provides a diverse range of customers with global video distribution and data connectivity services through two business units: SES Video and SES Networks. SES Video reaches over 351 million TV homes, through Direct-to-Home (DTH) platforms and cable, terrestrial, and IPTV networks globally. The SES Video portfolio includes MX1, a leading media service provider offering a full suite of innovative services for both linear and digital distribution, and the ASTRA satellite system, which has the largest DTH television reach in Europe. SES Networks provides global managed data services, connecting people in a variety of sectors including telecommunications, maritime, aeronautical, and energy, as well as governments and institutions across the world. The SES Networks portfolio includes GovSat, a 50/50 public-private partnership between SES and the Luxembourg government, and O3b, the only non-geostationary system delivering fibre-like broadband services today. Further information is available at: www.ses.com