Enhanced regional connectivity with new satellite ground station in Dubbo, NSW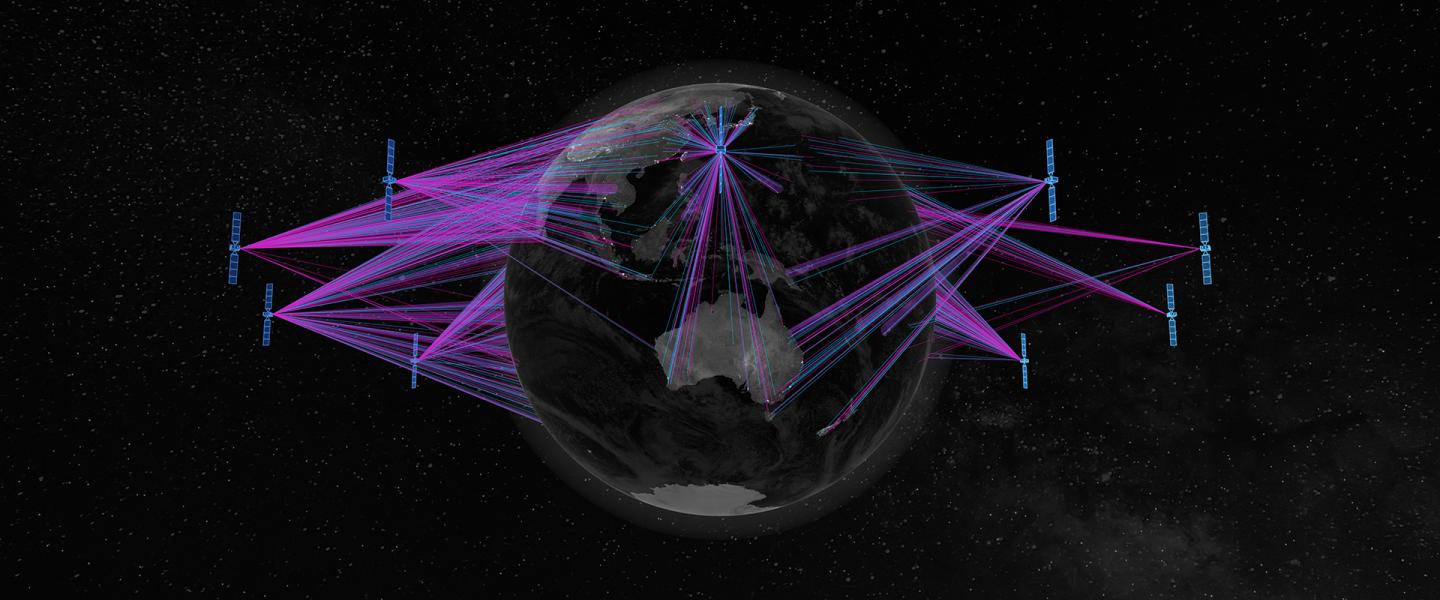 Enhanced regional connectivity with new satellite ground station in Dubbo, NSW
SES's O3b mPOWER high-performance networks set to bridge the digital divide in 2022
Dubbo/Luxembourg, 14 December 2020 – Pivotel and SES today announced they have signed an agreement to build a new satellite ground station at the Pivotel teleport in Dubbo, New South Wales. The ground station will support O3b mPOWER, SES's next-generation non-geostationary (NGSO) constellation and enable the delivery of enhanced telecommunication services to regional communities.
The project, which has come about as part of the ongoing partnership between leading remote communication provider Pivotel and global content and connectivity solutions provider SES, will provide much needed high-performance and low-latency connectivity services across Australia, New Zealand and the Pacific Islands.
The terabit-level constellation will deliver multiple gigabits-per-second beams of data services to customers, providing fibre-like connectivity with more bandwidth and improved flexibility to remote and underserved regions across Australia and the Pacific islands.
The Dubbo gateway will commence operations in the second half of 2021 and will track SES's O3b mPOWER constellation operating at Medium Earth Orbit (MEO) 8,000km away from Earth. This ground station will also support telemetry, tracking and commanding systems needed to control the satellites during the early stages of launch and complete integration with the Satellite Operations Centre.
Pivotel has been hosting an O3b gateway since 2013, when SES's current MEO constellation was launched. Through the O3b gateway, SES has been instrumental in enabling the delivery of connectivity services to communities and the regional government entities of countries such as Papua New Guinea, Nauru and Federated States of Micronesia.
This technology has enabled some of these countries to roll out low latency 4G/4G+ networks via satellite – a first for the satellite industry. Remote mine locations have also benefited from this technology, accelerating their digitisation plans and staff welfare through high-speed internet.
"Pivotel and SES have enjoyed a long-standing relationship that stems back to the initial days of O3b services. With such an important and powerful project, SES is thrilled to be continuing this partnership with Pivotel. Working to integrate leading technology from both businesses, we have captured the key elements of high-performance connectivity that can truly benefit everyone in the region regardless of how remote they may be," said John Turnbull, Director for Australia and the Pacific region of SES.
"We're proud to partner with SES to deliver a new satellite ground station in Dubbo that offers an incredible number of new opportunities for regional and remote communications across the country and Pacific region. The extremely high cost of deploying fibre links to remote communities means satellite is often the only choice, but it has come at the cost of lower download speeds and higher latency. SES's O3b mPOWER's fibre-like performance largely overcomes those trade-offs, offering the potential of city-like connectivity to remote and isolated communities everywhere," said Peter Bolger, CEO of Pivotel.
"Once launched in 2021, the unique next-generation MEO constellation will be capable of delivering desperately needed back haul connectivity, and with the right support, has the power to deliver city-like data services to thousands of users across regional Australia including schools, community and health centres, as well as providing a vital point of connectivity for emergency and disaster first responders."
The new satellite ground station was officially announced today at an event attended by Federal Minister for Regional Health, Regional Communications and Local Government, the Hon Mark Coulton MP, and the Dubbo Mayor Councillor Ben Shields
"The announcement of this new satellite ground station is fantastic news not only for the local community and economy, but for regional Australia. The role that satellite technology can play in providing improved health, education and community welfare services cannot be over-estimated," Minister Coulton said.
"I am delighted Pivotel and SES have chosen Dubbo to host a new satellite ground station. Dubbo understands the importance of good telecommunications options for regional and remote communities so when technology like this comes along, we will definitely support it," Councillor Shields said.
About SES in Australia
A global leader in content and connectivity solutions, SES has been providing essential connectivity services for Australia and the Pacific region for almost 20 years. SES leverages the ground stations in Australia to access the O3b constellation and five geostationary SES satellites. Australia is seen as a critical part of the SES global network and SES's investment in the country will increase significantly over the next 10 years with the deployment of O3b mPOWER constellation.
For further information please contact:
Suzanne Ong
External Communications
Tel. +352 710 725 500
[email protected]
About SES
SES has a bold vision to deliver amazing experiences everywhere on earth by distributing the highest quality video content and providing seamless connectivity around the world. As the leader in global content connectivity solutions, SES operates the world's only multi-orbit constellation of satellites with the unique combination of global coverage and high performance, including the commercially-proven, low-latency Medium Earth Orbit O3b system. By leveraging a vast and intelligent, cloud-enabled network, SES is able to deliver high-quality connectivity solutions anywhere on land, at sea or in the air, and is a trusted partner to the world's leading telecommunications companies, mobile network operators, governments, connectivity and cloud service providers, broadcasters, video platform operators and content owners. SES's video network carries almost 8,200 channels and has an unparalleled reach of 367 million households, delivering managed media services for both linear and non-linear content. The company is listed on Paris and Luxembourg stock exchanges (Ticker: SESG). Further information is available at: www.ses.com
About Pivotel
Pivotel is an Australian owned and operated telecommunications company with unrivalled expertise in remote communications. Pivotel provides communications services to people who live, travel or have business operations outside of mobile coverage. Pivotel's headquarters are located on the Gold Coast, Queensland with offices spread around Australia, New Zealand, United States of America, Latin America, Europe and Indonesia. All of Pivotel's customer touchpoints are local, supported by an experienced network of engineers, application developers, customer care agents and over 250 dealers or reseller partners.
Pivotel maintains an Australian mobile carrier licence and operates ground infrastructure in Australia and is licenced to provide retail telecommunications services in the USA, Latin America and New Zealand. It is the only Australian carrier with direct connection to the world's four major mobile satellite networks: Iridium, Inmarsat, Thuraya and Globalstar as well reselling the satellite services of NBN, SES and Intelsat The company's suite of satellite and mobile technologies enable remote connectivity via satellite phones, satellite broadband, personnel and asset trackers, IOT, Machine to Machine connections and specialist maritime communications. Pivotel Group's 4G mobile network, ecoSphere®, extends its carrier network to deliver complementary terrestrial wireless services to rural and remote Australians operating outside the coverage footprint of the major mobile networks.