Dwi Tunggal Putra and SES Networks Bring High-Speed Broadband to Over 150 Rural Villages in Indonesia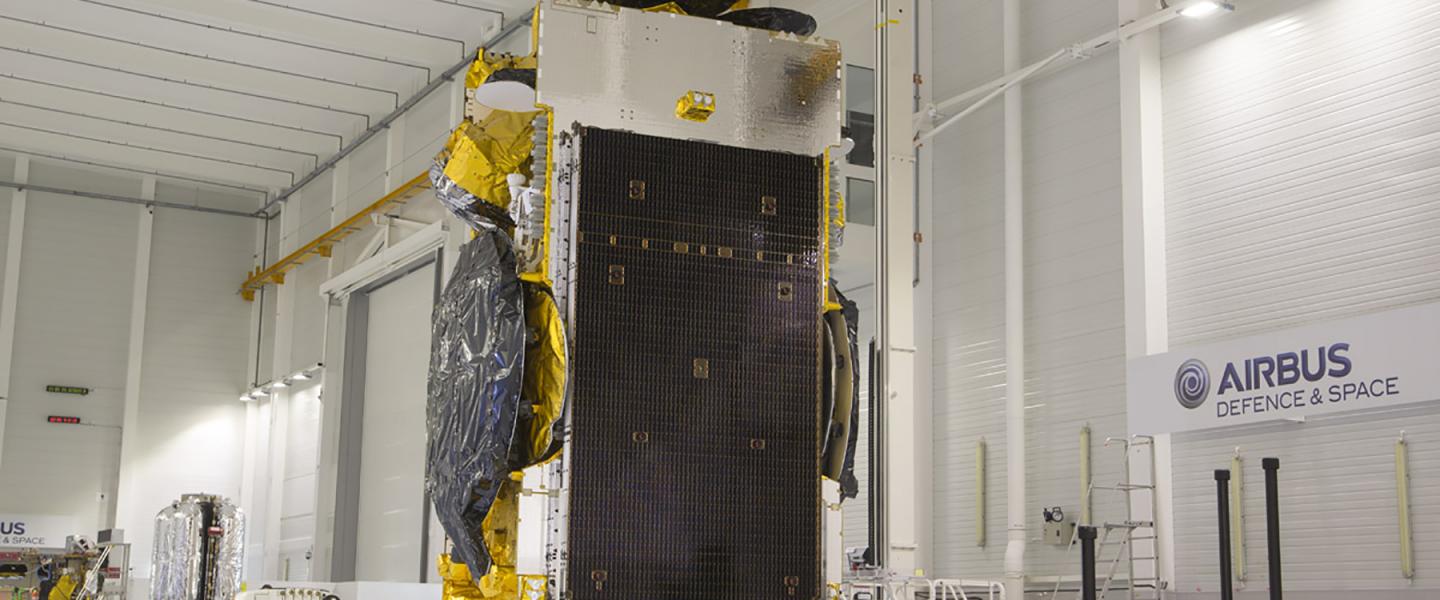 Dwi Tunggal Putra and SES Networks Bring High-Speed Broadband to Over 150 Rural Villages in Indonesia
BAKTI's Smart Village project sees remote communities in Indonesia's West Java Province benefit from reliable broadband services delivered via the SES-12 satellite
Luxembourg, 3 March 2021 – A recently signed partnership agreement between Dwi Tunggal Putra (DTP) and SES Networks is enabling residents of 158 villages in remote parts of Indonesia's West Java Province to access crucial online resources such as educational content, as well as unlocking the potential of the region's digital economy.
The Smart Village project, spearheaded by Indonesia's telecommunication and information accessibility agency, Badan Aksesibilitas Telekomunikasi dan Informasi (BAKTI), aims to bridge the digital divide and bring much-needed e-government and other essential services to underserved rural communities of Indonesia. Under the multi-year agreement, DTP will be using high-throughput capacity on the SES-12 satellite to support the Ministry of Communication and Information Technology's Smart Village project and fulfil the government's universal service obligation (USO). SES Networks is already serving the BAKTI Leased Capacity Project using the SES-12 ground station in Indonesia.
A nation-wide survey conducted by the Indonesian Internet Providers Association (APJII) found that while nationwide internet penetration has increased significantly, unequal access to the internet between urban and rural communities remains an issue, with 4G still not having reached over 12,000 villages across the country. Indonesia's digital economy is already the largest in Southeast Asia and is expected to almost triple by 2025, according to a report by Google, Temasek and Bain. This is largely attributed to huge improvements in Indonesia's internet infrastructure, growth of its innovative tech companies, and the increasing reliance of individuals on the internet for socialising and entertainment. Bridging the urban-rural digital divide will help to further accelerate this growth while bringing more equitable economic growth to rural communities across Indonesia.
"Satellite connectivity plays a critical role in providing internet access to many of Indonesia's villages and small towns located in remote areas. At DTP, we strive to bridge the digital divide by providing high-quality internet to these far-flung, remote communities and thereby allowing access to essential e-government, e-health and e-learning services, among others. SES-12 was a ready-fit for DTP with the availability of high throughput capacity and operational gateways," said Edi Sugianto, Chief Commercial Officer at DTP. "SES Networks, with their expertise in satellite-enabled connectivity services and fleet of satellites in prime coverage zones in the region, has proven to be a valuable partner in our effort to bring last-mile connectivity to these communities. We look forward to a long-lasting partnership with SES as we continue to transform underserved communities across Indonesia through the power of connectivity."
"Delivering reliable content connectivity services via satellite to remote, underserved communities around the world is at the heart of what we do," said Harsh Verma, Regional Director of Sales for Asia at SES Networks. "In a country as vast as Indonesia and with its 17,000-island archipelago, it is often cost-prohibitive or extremely difficult to connect remote areas via terrestrial infrastructure. Satellites, with their unparalleled reach, offer a cost-effective, secure and fast way to connect these remote communities. We are excited to be working with DTP on this project and hope to further improve the lives of local communities through better connectivity."
DTP has contracted substantial capacity on SES-12, a powerful high throughput satellite (HTS) orbiting at geostationary (GEO) orbit. SES-12 covers the Middle East and Asia Pacific region with 72 high throughput user spot beams, as well as six regional beams. Tailored for data-heavy applications, SES-12 provides cost-effective solutions for broadcasters, content operators, mobile network operators, internet service providers, enterprise, maritime, aeronautical and government customers.
For further information please contact:
Suzanne Ong
External Communications
Tel. +352 710 725 500
[email protected]
About SES
SES has a bold vision to deliver amazing experiences everywhere on earth by distributing the highest quality video content and providing seamless connectivity around the world. As the leader in global content connectivity solutions, SES operates the world's only multi-orbit constellation of satellites with the unique combination of global coverage and high performance, including the commercially-proven, low-latency Medium Earth Orbit O3b system. By leveraging a vast and intelligent, cloud-enabled network, SES is able to deliver high-quality connectivity solutions anywhere on land, at sea or in the air, and is a trusted partner to the world's leading telecommunications companies, mobile network operators, governments, connectivity and cloud service providers, broadcasters, video platform operators and content owners. SES's video network carries over 8,200 channels and has an unparalleled reach of 361 million households, delivering managed media services for both linear and non-linear content. The company is listed on Paris and Luxembourg stock exchanges (Ticker: SESG). Further information is available at: www.ses.com
About Dwi Tunggal Putra (DTP)
Established in 1975 as a Telecommunication Company, DTP is known as the 1st Generation of Network Access Point (NAP) company in Indonesia in 2001, since then DTP expands its business by providing an integrated telecommunication solution focusing on VSAT Service, Data Center, Internet Service Provider and Cloud Computing. DTP is known for its speed, reliability and flexibility of service across the archipelago bringing connectivity to the unconnected region of Indonesia.