ColinaNet and SES Networks to Offer Enhanced Internet and Wi-Fi Services Via Satellite across Peru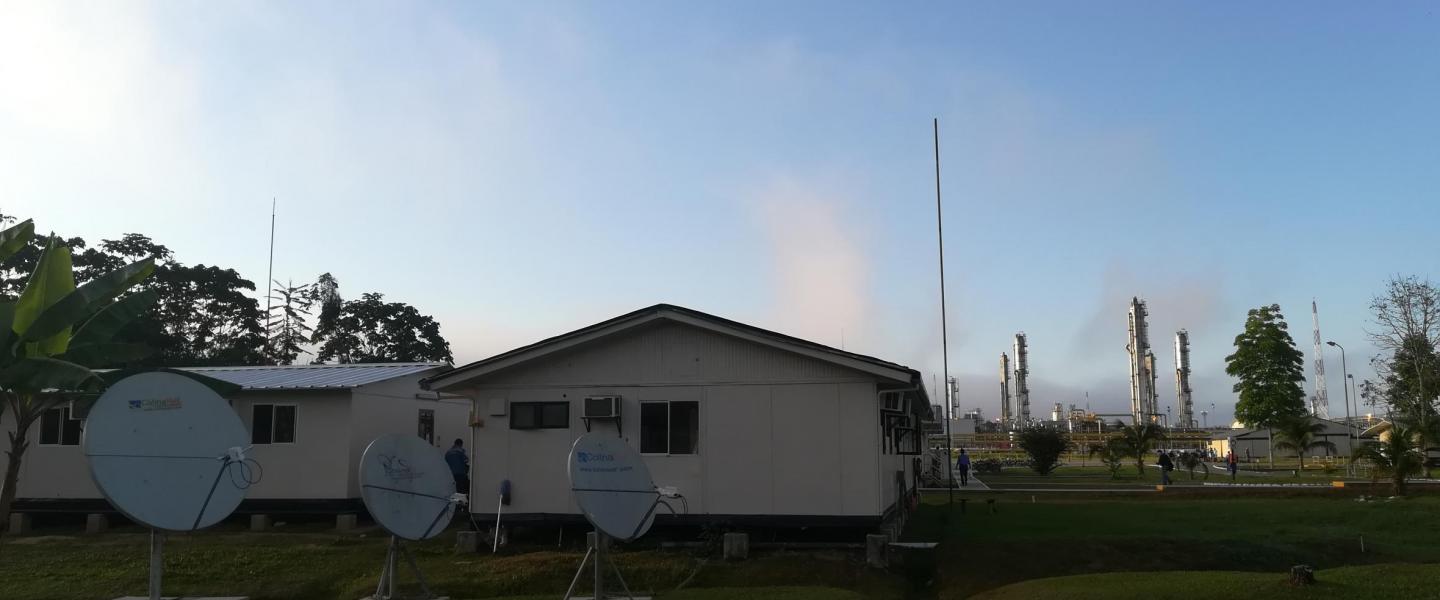 ColinaNet and SES Networks to Offer Enhanced Internet and Wi-Fi Services Via Satellite across Peru
The collaboration will enable high-performance connectivity over high-speed satellite networks for Peru's oil, gas, and mining industries even in the most remote areas across the country
Luxembourg, 27 January 2021 – In a move to greatly improve and scale connectivity services to its oil, gas, and mining customers throughout Peru, local telecom services provider ColinaNet will leverage SES Networks' Managed Enterprise Services to support a broad range of advanced network applications, SES announced today. ColinaNet is pioneering SES Networks' turnkey managed network solution in Peru to offer high-throughput satellite services that are reliable, affordable, and cloud-ready.
This software-based virtual network operator (sVNO) solution is built on SES Networks' Skala Global Platform, which enables ColinaNet with a suite of network and service management tools to provision, monitor, and troubleshoot services. Additionally, ColinaNet can access a managed pool of high-powered, dedicated capacity over the SES-14 satellite and regional SES teleport operations to provide a broad range of tailored customer services ranging from corporate voice over internet protocol (VoIP) and Internet protocol private branch exchange (IP-PBX) to high-speed Internet and cloud access.
"Through this milestone collaboration with SES Networks, ColinaNet is well positioned to expand our presence and capabilities across the Peruvian market with game-changing, satellite-delivered telecom solutions, which allow us to offer greater opportunities and value to our customers throughout rural, underserved regions of Peru," said Angel Carhuas, General Manager at ColinaNet. "We are now able to scale our services with a very competitive offering, especially in areas where fibre is either non-existent or prone to outages. Together with SES Networks, we are poised with the resources we need to expand into a full spectrum of new growth markets."
"With our Signature Enterprise VNO capability, our customers can easily and effectively extend their network, and provide far greater service availability while lowering capital expenditure and operating cost even in isolated areas where it was previously very challenging to deliver connectivity," added Omar Trujillo, Vice President of Sales for Fixed Data Americas at SES Networks. "We are very excited to partner with ColinaNet to leverage the capabilities and tools of our managed enterprise services and enable the very latest telecom technologies in key markets across Peru, thanks to the reach and reliability of satellite."
Launched in 2018, SES-14 plays a vital role in the delivery of content and connectivity across Latin America, the Caribbean and North Atlantic regions. This high-throughput satellite supports traffic-intensive applications and provides more flexibility to offer customised connectivity solutions that best fit customers' needs.
For further information please contact:
Suzanne Ong
External Communications
Tel. +352 710 725 500
[email protected]
Katherin Contreras
Marketing Coordinator
Tel. (51) 1 2009700
[email protected]
About SES
SES has a bold vision to deliver amazing experiences everywhere on earth by distributing the highest quality video content and providing seamless connectivity around the world. As the leader in global content connectivity solutions, SES operates the world's only multi-orbit constellation of satellites with the unique combination of global coverage and high performance, including the commercially-proven, low-latency Medium Earth Orbit O3b system. By leveraging a vast and intelligent, cloud-enabled network, SES is able to deliver high-quality connectivity solutions anywhere on land, at sea or in the air, and is a trusted partner to the world's leading telecommunications companies, mobile network operators, governments, connectivity and cloud service providers, broadcasters, video platform operators and content owners. SES's video network carries almost 8,200 channels and has an unparalleled reach of 367 million households, delivering managed media services for both linear and non-linear content. The company is listed on Paris and Luxembourg stock exchanges (Ticker: SESG). Further information is available at: www.ses.com
About ColinaNet
ColinaNet specializes in Internet access services for companies and the public sector, with more than 14 years of experience in the telecommunications market. ColinaNet's service provides excellent connectivity and greater availability to navigate safely and reliably, guaranteeing 100% of the Bandwidth. We provide your company with a commercial and technical team in charge of the design, monitoring and correct operation of connectivity in all Departments of Peru. ColinaNet is currently an active member of NAP PERU, which is made up of the most important Internet operators and providers in the country, managing to cover more than 90% of the total supply of Internet content nationwide and allowing an effective local exchange of data among more than 95% of Internet users in Peru. Further information is available at: www.colinanet.com