Helping your business scale efficiently

The nature of data services is changing. Your customers are consuming more data than ever before, and they want a consistent quality of experience whether they're in the office, at sea, on a plane, or on a remote getaway. Ensuring they consistently receive the level of service they expect, wherever they are, is an increasingly difficult—yet critical—challenge to the success of your business.
More about Skala Global Platform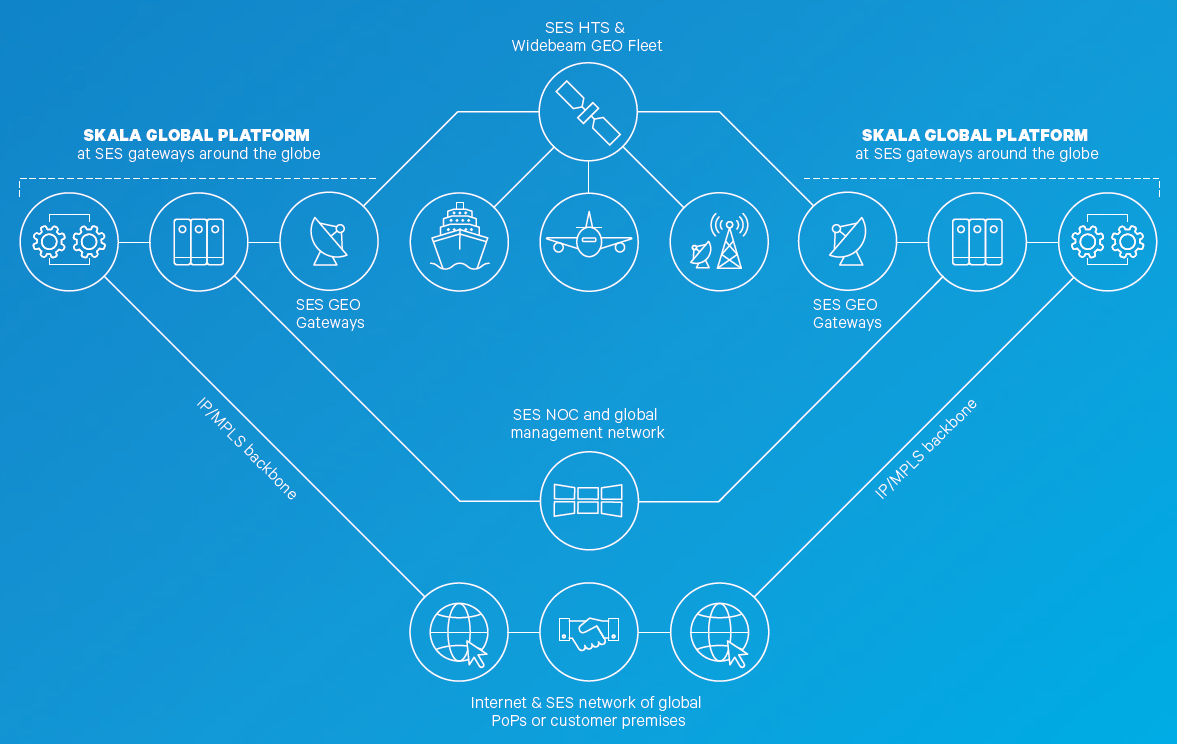 Our Skala Global Platform is a next-generation ground system optimised to deliver high-quality managed data services anywhere on the globe. Developed to address the requirements of multiple market segments, Skala Global Platform is a modular and scalable global network platform differentiated by a number of key features, including flexible bandwidth management, advanced automatic beam switching, and a sophisticated network management system that maximises profitability and efficiency. 
Delivered by SES or one of our service provider partners, Skala Global Platform removes the complexities of satellite connectivity. Your customers receive consistent and high-quality global connectivity backed by guaranteed service level agreements. And with the flexibility to scale as your broadband requirements increase, you will deliver a superior broadband experience to your end users, every time they connect.
You will benefit from:
A solution with high availability, 24/7 support, and GEO redundancy
Ability to optimise the value of next-generation HTS satellites
Deployment flexibility that lowers operational costs and speeds time to revenue