Optimising Content Delivery to Serve Rapidly Changing Asian Markets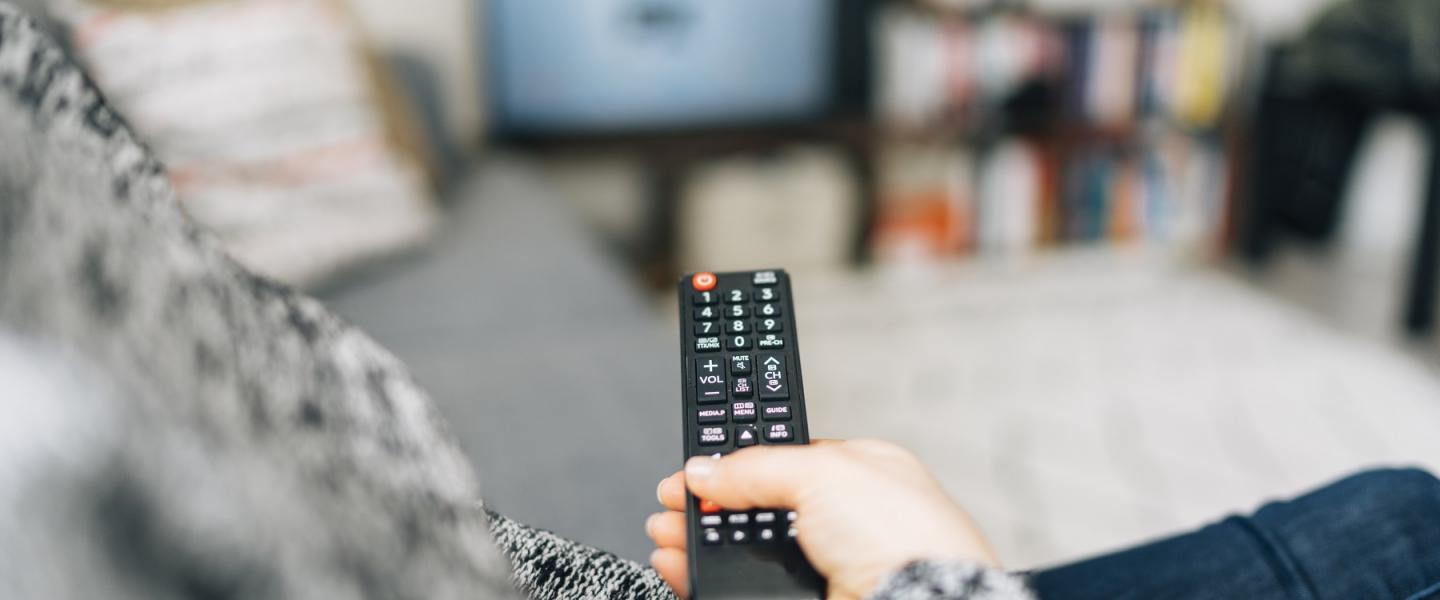 Optimising Content Delivery to Serve Rapidly Changing Asian Markets
Traditional TV continues to reign supreme in many Asia-Pacific markets where internet connectivity and high-speed internet access are still stretching to reach vast and remote areas. As terrestrial networks deal with the challenges of investing in new infrastructure to support the transition from analogue to digital, with over-the-top (OTT) and video-on-demand (VoD) providers beginning to erode market share in some territories, how can broadcasters and satellite operators work together to make the most of the immense opportunity?
Traditional TV Remains Strong as Viewing Behaviour Changes
The overall number of pay-TV homes is rising in the Asia-Pacific region with multichannel subscription revenue expected to grow at a CAGR of 4.9% through 2029. Direct-to-Home (DTH) subscribers are expected to increase at a CAGR of 4.7% over the same period to reach 153.8 million households by 2029. DTH is the dominant multichannel platform by subscriber count in Asia-Pacific markets such as Australia, India, Malaysia, Myanmar, New Zealand, the Philippines, and Sri Lanka – with the Indian market continuing to be the primary growth driver in the region. Across the multichannel landscape, OTT video and other pay-TV alternatives such as free-to-air digital terrestrial or satellite services are expected to constrain future TV household penetration. [1] As cable TV's share of subscribers and revenue is eroded by DTH and IPTV within the next 10 years, DTH operators will have significant opportunities to enter more urban markets, access far-flung areas, and capture more advertising revenue.
Since the emergence of online video streaming platforms like YouTube and Netflix, everything has changed. As OTT grows, TV viewers are changing their content viewing behaviour, disrupting the linear video industry. Viewers everywhere have access to multiple devices and services, enabling them to watch anything, anywhere, and at any time. This makes effective content distribution to rural villages and remote islands a more complex task.
As a result, more operators are adopting hybrid content distribution solutions that enable deeper engagement with audiences via multiple video platforms and services. This versatility is important in order to meet customers' needs across geographies and offer content when and where they want.

Capturing Advertising Market Share
The overall outlook for advertising spending across the region is positive with ad growth anticipated from 2018 to 2023. The net ad spend in the region is expected to total USD 235 billion by 2023, a 5.4% CAGR from 2018. Despite pressure from online video and near-term macro headwinds, TV advertising remains important. In fact, broadcasters in Australia, Hong Kong, India, Japan, and Korea are gaining share in online video advertising with their own branded advertising-based video on demand (AVOD) platforms. [2]
Offering new, high quality, in-language content targeted at specific interest groups, and via a mix of distribution channels, can help differentiate your offerings and gain more customers, which is important to capturing more advertising revenue. In partnership with SES, Mediahouse.PH recently launched a new TV platform called CLUBTV to deliver popular thematic content of interest to Filipino audiences via satellite SES-9. This new platform is helping existing pay-TV operators in the country redefine their customers' TV viewing experience, delivering excellent technical quality to millions of households cost-effectively. CLUBTV also enables global content owners or TV channels to enter or extend their reach in the Philippines. [3]

The Satellite Advantage
According to Markus Placho, Vice President of Products at SES, "SES is bringing a huge amount of assets based on the satellite fleet, and through it we can provide a lot of additional services to our customers." Today, you can leverage several options to improve services, such as having both linear and on-demand consumption models as well as tagging and storing content for later use. In 2019, SES announced a new hybrid distribution solution called Satellite & OTT in Sync to simplify the transition to offering OTT service. With this, you can deliver OTT content everywhere, without the delays other distribution methods sometimes have, especially when streaming UHD or 4K content. This enables you to monetise via different business models, in which advertising plays a large role. [4]
Beyond the power of satellite, DTH operators can partner with SES to differentiate themselves by offering new content and building a future-ready ecosystem that can grow and evolve with their audiences. Combining terrestrial broadcasting with satellite-enabled distribution can help you fill gaps in terrestrial television service distribution across territories. Additionally, a hybrid distribution strategy can help you retain customers who are more likely to drop platforms that aren't delivering the content they want, extend content to new audiences through a reliable end-to-end network and simplify the management of content distribution to make the most of today's viewership landscape. [5]
For more information about how SES enables you to deliver the content your customers want and how they want to view it, contact us now.

[1] SP Global: Technology, Media & Telecom Asia Pacific Pay TV Growth Slows As Cable and DTH Lose Subs
[2] Media Partners Asia: Net Ad Spend In Asia Pacific To Expand By 6.2% In 2019, After 6.3% Growth In 2018
[3] Mediahouse.PH and SES Launch CLUBTV, Delivering More TV Choices to Viewers Across the Philippines
[4] Hybrid distribution: Satellite and OTT in Sync
[5] Four reasons to adopt a hybrid distribution strategy