Next-Gen Media Services with Satellite and Cloud Technologies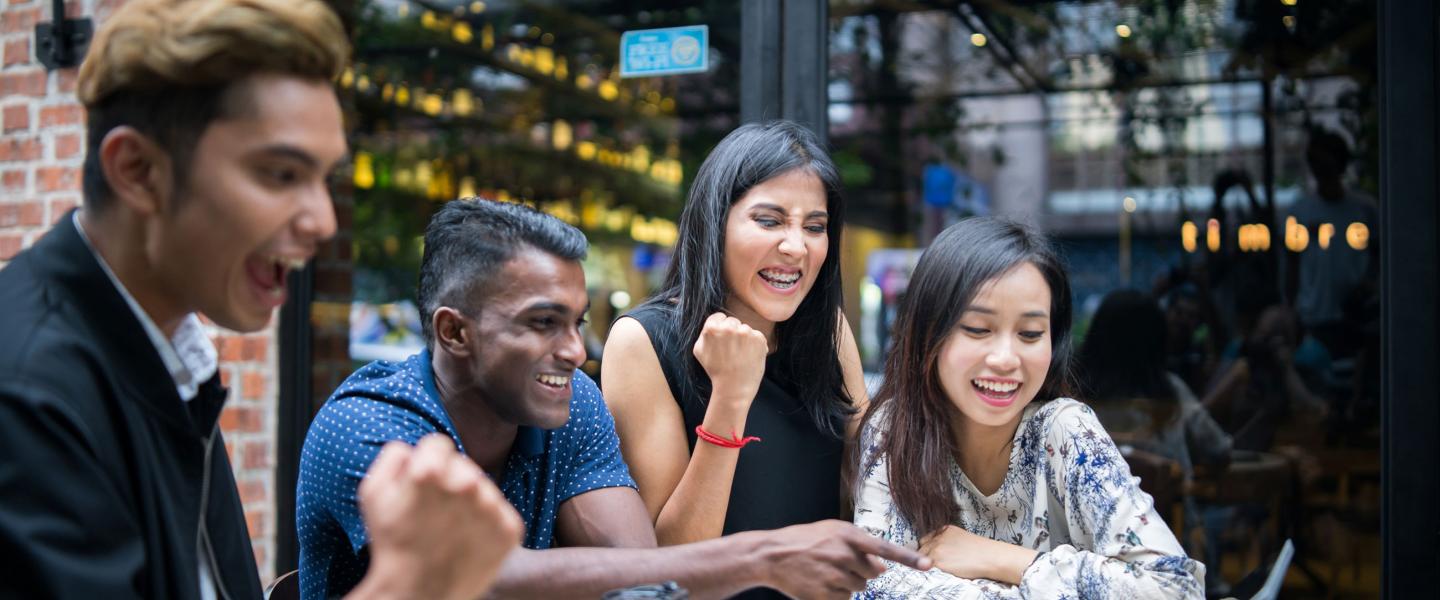 Next-Gen Media Services with Satellite and Cloud Technologies
As broadcasters and media companies respond to the surge in viewers from the pandemic, it is an important opportunity to use the cloud to improve service delivery. How can end-to-end, cloud-enabled media services help companies meet customers' viewing demands today, and in the future?
Adapting to the Rapidly Changing Broadcast Industry
The media industry is experiencing significant changes with the rapid growth of over-the-top (OTT) video streaming. In the Asia-Pacific region, the larger pay-TV market is continuing to expand despite previous assumptions that the region would face massive cord-cutting from customers similar to other regions like North America. The growth of pay-TV subscribers in the Asia-Pacific region is expected to continue, surpassing 663 million by 2024 and reaching 63% market penetration. [1] Pay-TV operators in the region have responded to this growth by collaborating with internet service providers (ISPs) and OTT players to offer bundled services, rather than competing to meet consumer demand. In India for example, Bharti Airtel and Tata Sky Binge have introduced services in recent months that offer combinations of direct-to-home (DTH), OTT platforms, and telco services. This approach is ensuring that content can reach customers who would otherwise be unreachable in remote areas and creates content options for households that watch content differently.
Sudden lockdowns and stay-at-home orders resulting from this year's pandemic have contributed to record subscriber and viewership increases across linear TV and OTT platforms. While this period of time has uncovered opportunities for the entire industry to expand its reach and add subscribers, it has also exposed the constraints of existing business models and infrastructures. As SES's Vice President, Sales & Market Development, Asia-Pacific, SES Video, Yew Weng Soo recently noted, in an Asia-Pacific Satellite Communications Council (APSCC) publication, broadcasters today must, "stay close to the ground and adapt nimbly to changes in technology, market demand and viewer lifestyles and habits." [2] However, channel management is more complex than ever before and it is a massive challenge to deliver hybrid media services, support live streaming, and achieve flexibility in service delivery simultaneously. As with other industries, transitioning business operations to the cloud is key to achieving the flexibility and agility required to maintain competitiveness.
Modernising Video Service Delivery
To deal with the complexity of delivering content, broadcasters and media companies need managed video services that utilise the latest technology infrastructure available and the highest security standards. End-to-end media services, from ingest to playout and delivery, via a cloud infrastructure enables companies to enjoy the flexibility and scalability benefits that are synonymous with the cloud, particularly in terms of service-level agreements (SLAs). Cloud-based video solutions for services like playout make it easier to implement short-term changes, instead of planning far ahead and making expensive infrastructure upgrades. Its limited on-premise configuration and set-up requirements allow media companies to launch new channels or adapt existing ones faster, deliver traditional and OTT content more efficiently, and maintain a low-cost, reliable disaster recovery strategy. Broadcasters and media companies gain more transparency and are empowered to be more involved in every aspect of their global playout process from a central location.
Through our relationship with Microsoft, SES has created a broadcast-grade video service offering on Azure to bring the benefits of the cloud to the entire video delivery value chain and help broadcasters and media companies continue to meet consumer demands. With satellites to aid in content aggregation, value-added video services, and distribution, the cloud can be a highly-effective way for media companies in the vast Asia-Pacific region to deliver hybrid on-demand and linear TV services in countries where there is an unequal distribution of terrestrial mobile and fixed broadband infrastructures. Our next generation, hybrid content delivery network (CDN) on the cloud also ensures that video experiences are delivered based on the viewer's internet connectivity and that high quality is maintained at the edge of networks.
The cloud makes it much simpler for broadcasters and media companies to manage each stage of the process to deliver video content globally. Broadcast-grade cloud services streamline activities like testing channels and exploring new audiences and regions ensuring that customers can deliver rich viewing experiences on any device. It is an important long-term opportunity to be more agile, expand reach, and better monetise video content in this rapidly-changing media environment.
Learn more about how SES is leveraging the cloud to deliver modern, broadcast-grade video services.
[1] Media Partners Asia: MPA REPORT: ASIA PACIFIC PAY-TV INDUSTRY REVENUE TO GROW AT 3% CAGR IN 2019-2024, REACHING US$66 bil. BY 2024
[2] Asia-Pacific Satellite Communications Council: DTH and OTT Convergence in an Evolving Media Landscape