SATMED e-health platform successfully deployed in Niger
SES partnered with CURE International Hospital to deploy SATMED, a satellite-based e-health platform to improve quality of healthcare in Niger.
SATMED will enable CURE Niger to establish communications with national and international doctors to receive medical counselling. Patients can be remotely diagnosed by experts thousands of miles away, doctors and nurses can improve their knowledge through online courses or life sessions, and lives can be saved through easy access to necessary information available anywhere via the internet.
Related content
Infographic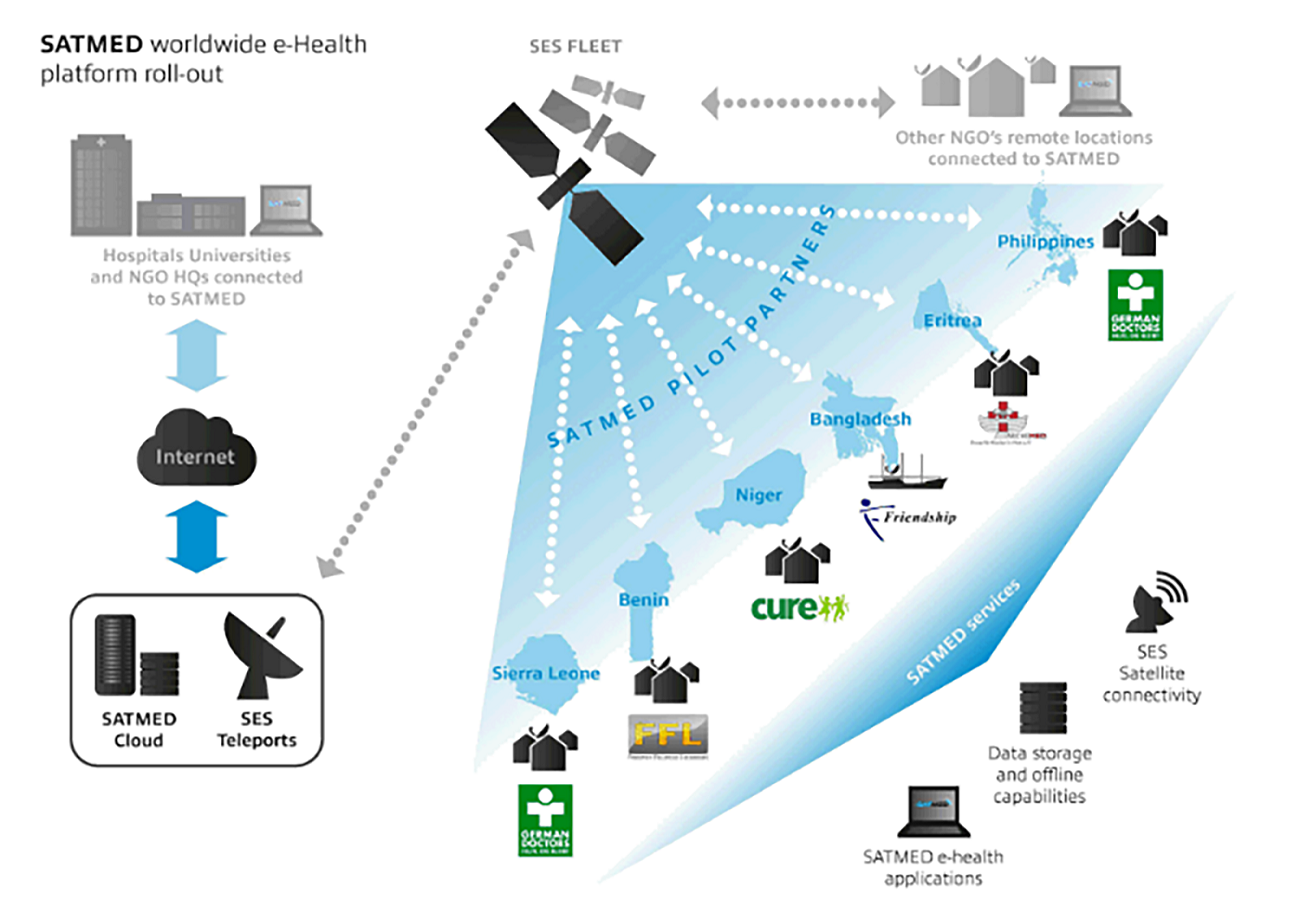 ---