Learn about the technology that allows you to maintain broadband connection in regions affected by natural disasters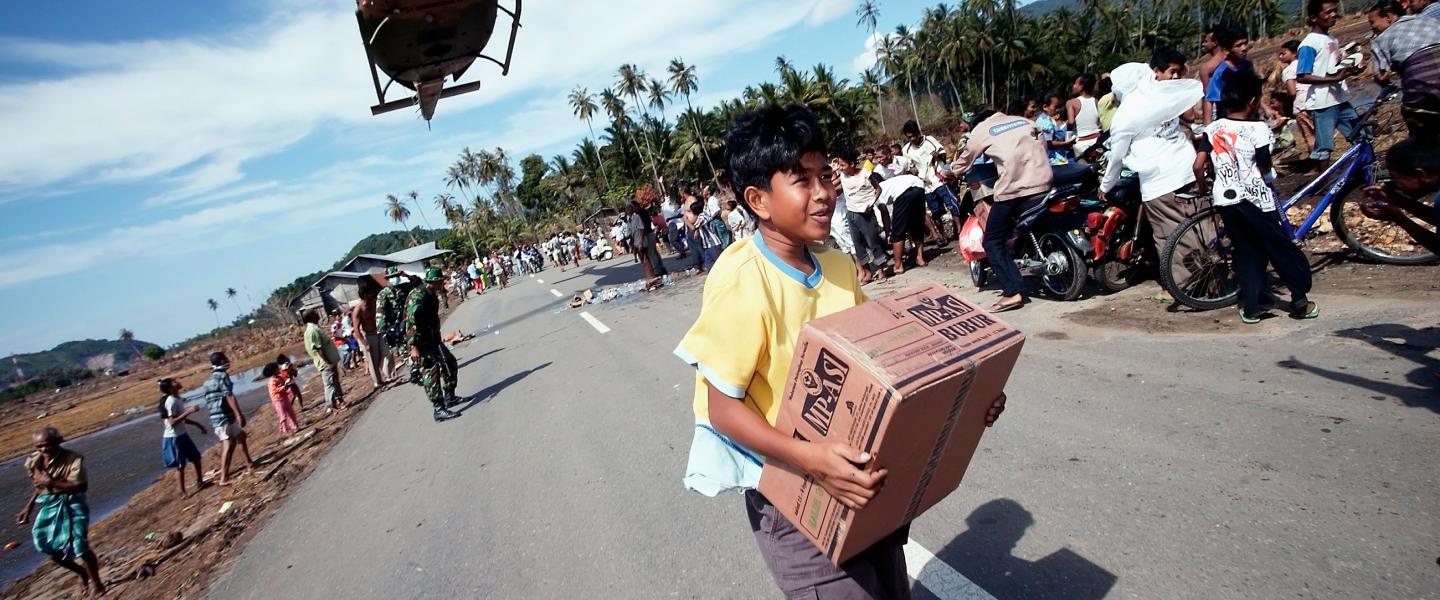 Learn about the technology that allows you to maintain broadband connection in regions affected by natural disasters
Innovation allows communities to access the internet with fibre-like quality in times of emergency
In the second half of last year, during the hurricane season, several countries in the Caribbean region, mainly Puerto Rico, were severely affected by strong winds that reached 295 km/h. The violent bursts of Hurricane Irma made it reach the highest category on the Saffir-Simpson scale, reserved for hurricanes with winds speeds above 249 km/h.
Peru also suffered major impacts last year due to the phenomenon known as Coastal El Niño, which caused intense storms in the country, leaving thousands of people stranded in flooded areas, as well as roads blocked, and bridges destroyed.
In scenarios such as those, the collapse of energy structures is inevitable and the ability to communicate is totally compromised. Companies are working to develop solutions that can contribute to re-establish communication capacity in areas affected by natural disasters, allowing the exchange of basic information and the possibility of contact the loved ones for those affected.
This is the case of SES Networks, the world's leading satellite operating company, which has developed a technology called FastConnect solution, which through partnerships with other companies – such as with X's Project Loon to get Puerto Rico and Peru back online - allows re-establishing connectivity in devastated regions.
FastConnect internet service may be available within 48 to 72 hours from the time of fibre interruptions, providing high speed internet connection via satellites. For example, following a severe fibre outage affecting all communications to French Guyana on 04 March 2018, SES Networks managed to restore 400Mbps of critical traffic within hours of being contacted by Digicel. Despite the outage, Digicel's customers had another way to access high-performing Internet at all times through the O3b MEO satellite fleet.
SES Networks and Digicel were able to find unconventional solutions that helped overcome the challenges faced when trying to get the FastConnect service up and running by putting together the logistics and engineering required to have a quick turnaround.
However, this type of service is not only available during times of catastrophe, but also to provide internet service at major sporting and entertainment events, or even to provide temporary increases in network traffic.
Omar Trujillo, Vice President of Sales for Latin America at SES Networks, explains that FastConnect is perfect for low-latency and high-performance connectivity. "By using a combination of GEO (Geostationary Earth Orbit) and MEO (Medium Earth Orbit) satellite connectivity, SES's capabilities enable quick humanitarian relief efforts and supporting the immediate needs of first responders and affected communities. This flexible solution ideal to enable high-definition video conferencing, streaming, GSM backhaul, cloud-based services and high-speed broadband in locations where infrastructure is non-existent or destroyed," concludes the executive.