Innovative content delivery breaks through the broadcasting clutter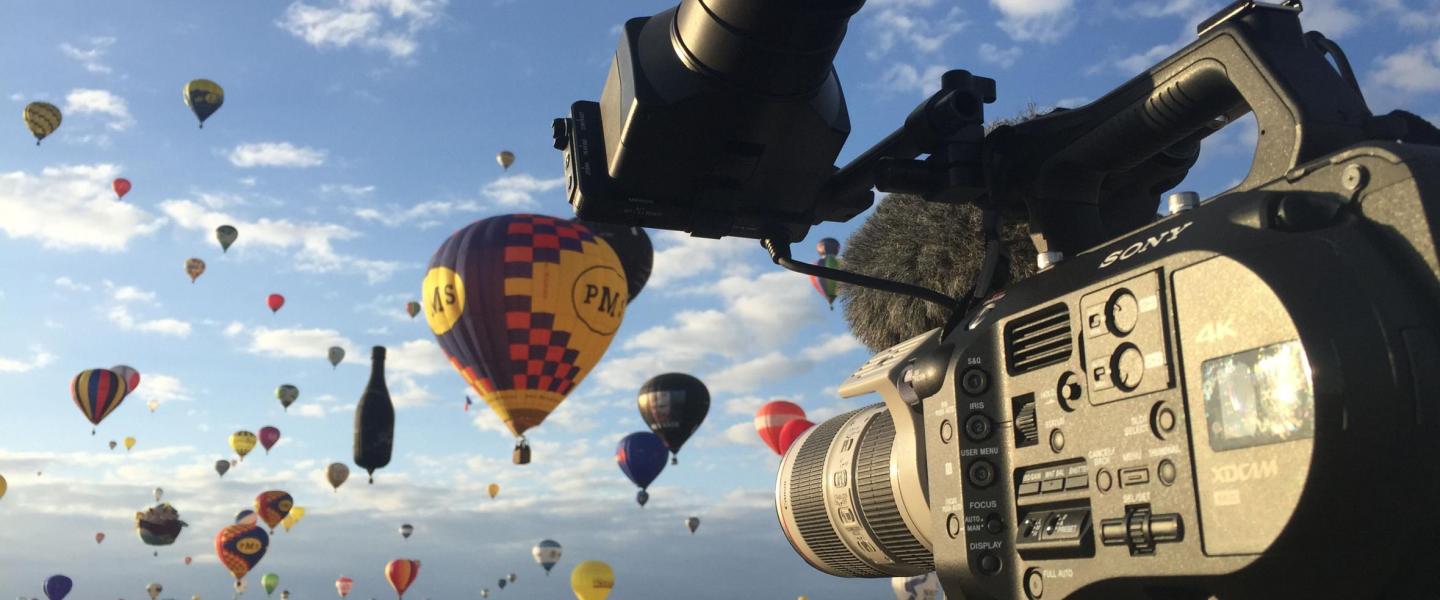 Innovative content delivery breaks through the broadcasting clutter
The days of simple broadcast television – viewed on the TV in the living room at a specific time – are over. Today, viewers are demanding content-rich services across a myriad of connected devices. Added to this, the lines between broadcast and unicast are becoming increasingly blurred as various hybrid networks emerge for broadcasters to offer additional options for their audiences. Amid all this clutter, how do you keep your content delivery relevant and accessible?
The video industry value chain
If we examine the video industry value chain, content delivery is the vital link between content production and the end consumer. This delivery has evolved from broadcasters transmitting TV signal over a network of analogue terrestrial transmitters to the evolution of cable and satellite TV. In recent years, it has expanded even further to include transmission over the Internet and other IP networks.
The reality is that, when it comes to distribution, there is no longer only one solution. Content delivery players now need to find the best combination of delivery methods to keep their viewers engaged. These technical evolutions have also led players across the industry to adjust the services they provide. Content producers are now building relationships directly with consumers and content distributers are developing their own content.
For those that manage to stay ahead of the game, this new, multifaceted, hybrid landscape offers unique opportunities to be innovative and competitive.
Content delivery in the 21st century
These massive shifts have forced TV networks and video media companies to strategically reinvent themselves and their product offerings in order to stay relevant. Those that have been successful have opted to take advantage of the era's technological disruptions, to move past their fears of existing linear TV revenues being cannibalised, and to diversify their business models.
SES has been at the forefront of these developments and has extended its offerings beyond the delivery of satellite capacity for broadcasters to deliver content, to developing new technology and solutions to meet the changing demands of end users.
SES Networks: SES Networks bring data connectivity to offer broadband services for the support of video content anywhere, anytime. In addition to broadband connectivity, this capacity allows for significant bandwidth, enabling the transfer of bulk video content and contribution links.
MX1: MX1 works with leading media businesses globally to transform content into the ultimate viewer experience. MX1 offers unrivalled expertise and an unmatched range of capabilities as a complete end-to-end media experience provider. Every day, MX1 distributes more than 2,750 TV channels, manages the play out of over 500 channels, delivers syndicated content to more than 120 leading subscription VoD platforms, delivers over 8,000 hours of online video streaming and delivers more than 500 hours of premium sports and live events.
Sat>IP: SES has played a major part in the development and implementation of Sat>IP, an innovative solution that brings together the benefits of satellite broadcast and IP distribution. With Sat>IP, satellite-delivered signals are demodulated and converted to IP right at the point of reception in a Sat>IP device. This allows an entire household linked to a satellite reception antenna to view TV programmes on connected TVs, PCs, laptops, tablets, smartphones, game consoles and media players. In this way, viewers can enjoy top-quality satellite TV even on devices that are not equipped with their own tuners.
VoD Everywhere: In a groundbreaking service offering, SES has recently launched VoD Everywhere, which marries the benefits of satellite with video -on-demand services. VoD Everywhere allows end users to experience the convenience of video-on-demand even where broadband connectivity is not available or is prohibitively expensive.
To remain relevant and competitive in this ever-evolving industry, players across the value chain need to remain in touch with their consumers' needs, and combine this demand with innovative and accessible solutions. To find out how SES and its products can help you meet your consumers' needs, contact an SES representative today.