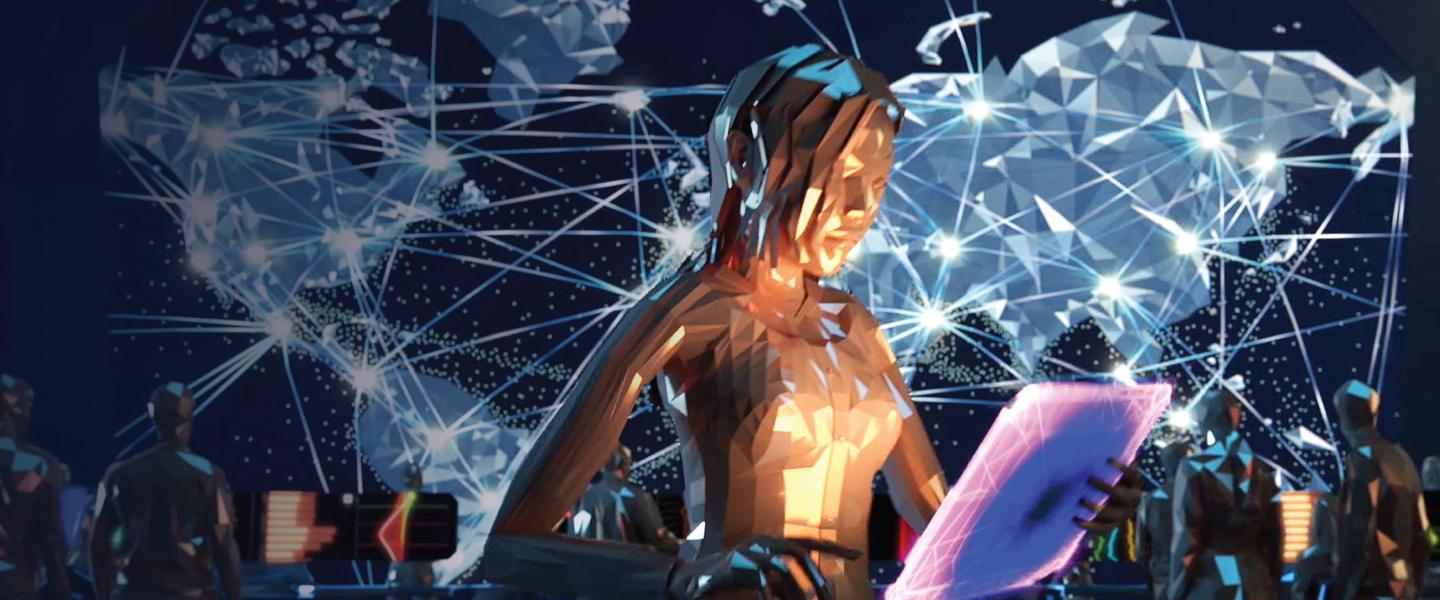 October 28-31, 2019
São Paulo Expo
São Paulo, SP
Futurecom lands in São Paulo for another edition and even more complete. Consolidated as the largest Digital Transformation, Technology and Telecommunications event in Latin America, Futurecom combines a Digital Solutions Exhibition, an International Conference and a Networking Center to forge and consolidate partnerships.
SES will be present and will be a great opportunity to learn about our latest solutions that are connecting remoted regions across Latin America. As a pioneer in networking and communications, we have transformed the satellite industry with our O3b MEO constellation, bringing high-performance connectivity to millions of people and places around the world. Now, with O3b mPOWER we are transforming the market once again - challenging the conventional wisdom of where and how satellite is used in a continuous network world.
Join Futurecom 2019 to learn more about O3b mPOWER and how together we can transform the market and industry by connecting millions of people across Latin America. Our solutions offer the highest capacity, lowest latency and most flexible satellite-based data communication system ever. Learn more here
Futurecom has 12 auditoriums dedicated to the presentation of cases, workshops, lectures and debates, focusing on technical, commercial solutions and business models. The Futurecom Congress features over 140 hours of content, 100 lectures and 60 panel discussions and SES will be present at the "LEO/NGSO Constellations and Satellite Internet: How are new entrants revolutionizing an industry and enhancing connectivity?" round table, represented by Fabio Alencar, Head of Corporative Development at SES for Latin America, together a great names of the industry to debate about new business models, networks development to connect remote communities and the role in offering connectivity to IoT networks.
Join us to debate and learn more about the future of the industry.
FutureCom 2019 Congress
10/29 - 11:20-12:40
Debate Panel
Room: Future CONGRESS / Hyper Connected
Time
Theme
11h20 - 12h40

NGSO Constellations and Satellite Internet: How are new entrants revolutionizing the industry and improving connectivity?
"The small satellite market is expected to grow in 12 years, according to a survey by consultancy Frost & Sullivan. Total projected revenue from 2018 to 2030 is $ 69.04 billion, based on the company's demand for launching scenario." Bruno do Amaral, Teletime, 4/24/2019.

Overview:
Constellations: Are Business Models Close? What are the challenges? Deployment, accessibility, latency, use cases... What is the required development in terrestrial connected networks for constellation solutions? How are the combination of technology, innovation and entrepreneurship leading to unique market offerings and a reduction in CAPEX? How are traditional players reacting to this new market? Interaction, coexistence? What role in providing connectivity to IoT networks?

Participants:

Luiz Perrone
Mauro Wajnberg (Telesat)
Lincoln Oliveira (Claro)
Fabio Alencar(SES Networks)
About SES
SES is the world's leading satellite operator with over 70 satellites in two different orbits, Geostationary Orbit (GEO) and Medium Earth Orbit (MEO). It provides a diverse range of customers with global video distribution and data connectivity services through two business units: SES Video and SES Networks. SES Video reaches over 355 million TV homes, through Direct-to-Home (DTH) platforms and cable, terrestrial, and IPTV networks globally. The SES Video portfolio includes MX1, a leading media service provider offering a full suite of innovative services for both linear and digital distribution, and the ASTRA satellite system, which has the largest DTH television reach in Europe. SES Networks provides global managed data services, connecting people in a variety of sectors including telecommunications, maritime, aeronautical, and energy, as well as governments and institutions across the world. The SES Networks portfolio includes GovSat, a 50/50 public-private partnership between SES and the Luxembourg government, and O3b, the only non-geostationary system delivering fibre-like broadband services today. Further information is available at: www.ses.com.