The Future of Video Content Management Is MX1 360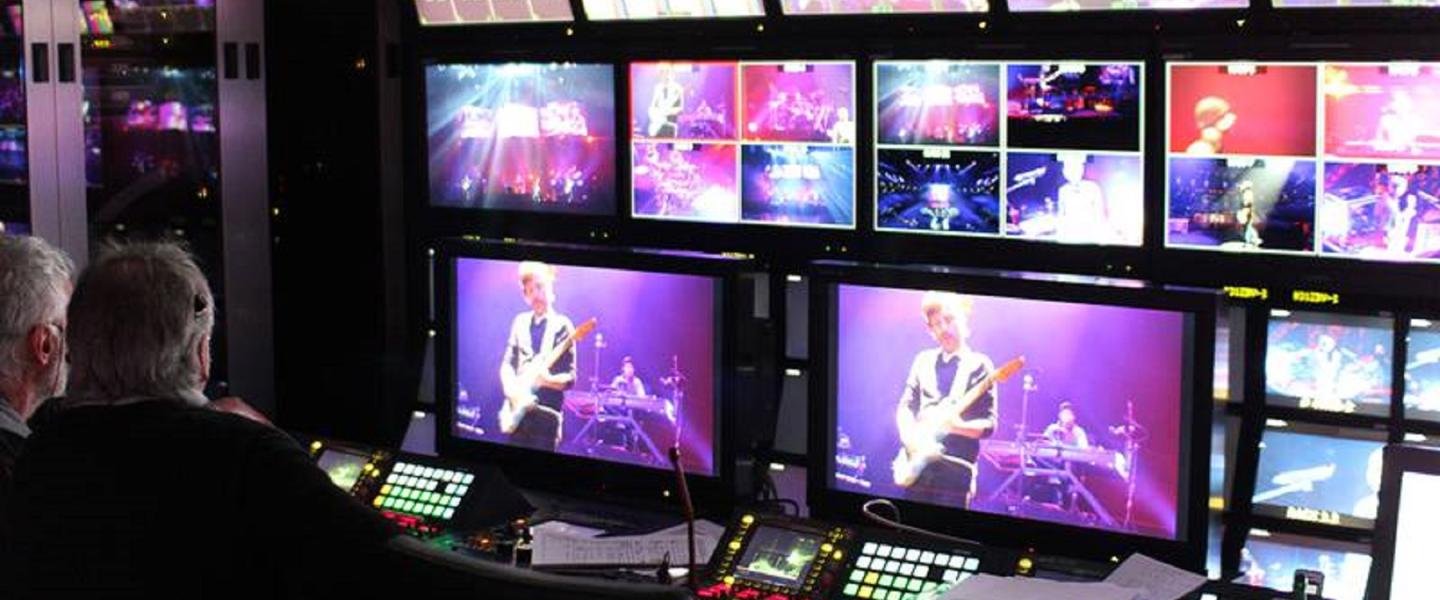 The Future of Video Content Management Is MX1 360
Broadcasting with Future Technologies
According to an extensive report by the Asia Video Industry Association, Asia-Pacific now has 629 million pay-TV subscribers, 3.1 billion broadband subscribers, and is witnessing a growth in the subscription video-on-demand (VOD) sector [1].
The region has leap-frogged in terms of technology adoption, and viewers have been quick to embrace new ways of consuming video content. Between linear and non-linear, broadcasters now need to deliver video content across multiple formats, resolutions and devices, both live and on-demand. With this comes complex workflows and multiple disparate delivery systems.
To keep up, broadcasters need new, cutting-edge tools that are able to meet increasingly challenging consumer expectations. Technologies like cloud computing and AI, which have crept into every vertical from government to finance, can also prove useful to the media industry and introduce new methods of content management and delivery.
One Hub that Unifies It All
With an increasing number of video formats and delivery methods, be it linear, OTT, or VOD, broadcasters now need to process the same video content in numerous ways.
The result can be an uncoordinated machine with many moving parts that do not communicate with each other, giving media owners less transparency and control over the process. In addition, inefficiencies such as unnecessary duplication of workloads and files may arise, along with an increased potential for human error.
The MX1 360 a platform developed by MX1 addresses this precise issue, and is designed to help broadcasters manage, deliver and monetise content, enabling them to focus on producing quality content, which is their core strength. SES and MX1 together present a single, unified platform to centralise all content management and streamline the entire video delivery process across all media types.
The platform's single point of access means that all the content and workflows are accessible through a single-entry point, and you can make quick decisions by getting an immediate overview.
Connecting the World from the Cloud
The MX1 360 platform, which presents a new approach to workflow orchestration, has been made possible by leveraging the cloud technology. Because cloud can be centralised and is agile, flexible and scalable, it represents a cost-effective alternative to traditional in-house, on-premise infrastructure.
For broadcasters, cloud-based playout solutions like MX1 360 allow for Standard-Definition (SD), High-Definition (HD) and Ultra HD channel management on a single platform. Setting it up is also quick and easy, as it does not demand additional infrastructure. Companies such as China Broadcast Corporation (CBC), Turner International Asia Pacific, FOX Networks Group Thailand and Singapore, RTL CBS Asia and more have recognized the value of cloud technology, and have adopted MX1's cloud-based playout solutions to streamline their operations [2].
Many broadcasters desire to move to the cloud, but are burdened by too many legacy systems and workflows. To make the transition to the cloud smoother, MX1 360 is designed using a unique architecture that enables broadcasters to take advantage of the cloud's convenience while still utilising legacy tools. Besides the ability to be deployed on-premise and in hybrid cloud solutions, MX1 360 is built on an open architecture that can easily integrate into third-party applications and fit into existing workflows.
Finally, a Viable Remote Working Solution
The future workplace is a common talking point today, and some key trends include remote working and flexible working hours [3]. For the broadcasting industry, these have always been the norm.
For decades, technology was unable to address such radical demands of broadcasting teams. Today, with the advent of cloud and digital connectivity, the broadcast industry is finally presented with an efficient, viable solution to connect teams from all over the world, simultaneously, on a single, scalable platform.
MX1 360 offers remote editing tools that allow content to be clipped, highlighted and edited from anywhere in the world. Content can then be distributed to teams throughout the world, then adapted to local conditions and integrated with social media.
The Road to AI
As new technologies become more mainstream, tools such as Machine Learning and AI will have a greater part to play in media services as in other industries. For example, MX1 is already exploring the possibilities of AI, and has adapted it for the broadcast industry in order to further improve turnaround time for its clients. Using AWS Rekognition, Amazon Web Service's market-leading AI engine, MX1 360 platform can now automatically detect text, people, or objects and generate metadata quickly during ingest or at any other time.
In the near future, MX1 plans to delve even deeper into AI and launch integrations with highly-accurate speech-to-text engine to expedite some of the tedious tasks of transcription [4]. This will help broadcasters and media owners save resources and time, and will be especially useful for live events.
Contact us today to learn more about how SES Video can help you meet your viewers' needs in a changing video landscape.
[1] The Asia Video Industry Report 2019
[2] MX1: Cloud-based Playout
[3] Are You Ready for the Workplace of the Future?
[4] IBC2018 Exhibitor Preview