Firing Up Asia's Video Advertising Industry with VoD Everywhere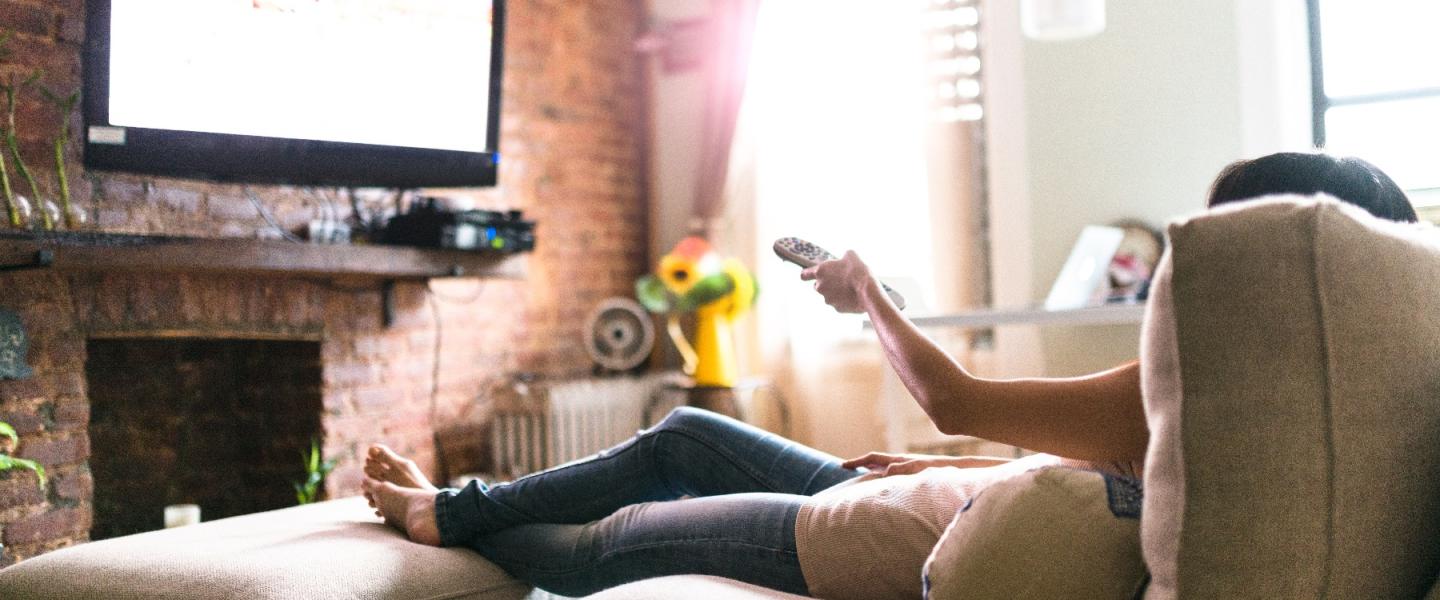 Firing Up Asia's Video Advertising Industry with VoD Everywhere
Moving Towards Niche Content
A significant portion of streamed TV content is now consumed through video-on-demand (VOD) services, such as US subscription-based video-on-demand (SVOD) company Netflix [1]. This subscription-based video adoption is expected to double to 546 million by 2022. While online video viewing habits are becoming more fragmented and personalised, this trend presents an opportunity for marketing professionals to tap into targeted audience-buys via niche content.
Premium Content, Targeted and Cost-Effective Reach
In Asia-Pacific, Indonesian ride-hailing firm Go-Jek recently ventured into video streaming and content production. Although the move aims to broaden their business offerings, Go-Jek's in-house content production is also set to promote brand equity while securing and retaining a loyal customer base [2]. Their foray into content production allows Go-Jek to better adapt its content offerings to target demographics with greater cost control as compared to producing with major studios.
Through ad-supported VoD content, companies like Go-Jek can work with marketers to provide targeted, premium opportunities that reach their intended audiences at scale with audience-based advertisement buys, and target demographic across digital and over-the-top (OTT) formats [1].
As a direct-to-home (DTH) on-demand solution, VoD Everywhere is able to bring niche and targeted content, with audience-based advertisement buys, to consumers with no latency, buffering or dropouts. It also offers added value with playout on up to five devices. Through a set-top box, VoD Everywhere eases content delivery for advertisers and content producers as the content is virtually delivered to the audience's doorstep for their viewing in the comfort of their own home.
Complementary Format to Modern Viewing Habits
For Asia-Pacific's leading children's digital media company TotallyAwesome, providing VoD offerings was the next natural step in its strategy to market to children. A recent survey revealed that 77% of children watch Youtube, a video-sharing platform. TV viewing included tablets and mobiles, with 42% of 6 to 14-year-olds watching TV on devices. Shifting to VOD is ideal because VOD's features complemented the needs and habits of TotallyAwesome's target viewers. Not only does VOD offer great reach, but it also supported the brand's need to engage with children safely as it has a high parent and child co-viewing rate, with 72% of parents in Asia-Pacific saying that they watch videos online together with their children [3].
VoD Everywhere can amplify this co-viewing experience for both parent and child as rich content on-demand is made available for viewing anytime at home, without the need for internet connection. With VoD Everywhere, parents are assured that the video line-up and content downloaded and transferred via a white-labelled SES application to the child's mobile device will always stay relevant for their viewing. This allows advertisers and content owners to insert child-relevant content appropriately and effectively connect to their target audience.
Increased Engagement and Flexibility
While not all companies that engage in video advertising is a ride-hailing or child-oriented firm, viewers tend to be more engaged with the content and subsequent advertisements that they view when they exercise choice and control over the content they experience.
The immersive experience of full-screen viewing on mobile devices and the ability for viewers to choose specifically what they want to see, when they want to see it, as well as the flexibility of viewing their desired content on a range of devices in any environment, is enhanced with VoD Everywhere.
This is because VoD Everywhere pushes a full library of on-demand and catch-up content to a set-top box (STB) at a consumer's home. This solution supports daily video content updates, keeping programming lineup narrow, relevant and appealing. Content can be watched on multiple mobile devices simultaneously through VoD Everywhere as long as the devices are connected to the same home wi-fi network. For advertisers and businesses advertising through niche and content-based programmes at scale, VoD Everywhere is an opportunity to easily reach the advertisers' target with greater efficacy because of its capability to support up to five devices at once.
VoD Era of Digital Video Advertising
Video advertising is set to become the advertising channel of choice. The global video advertising market is projected to increase from USD 3.53 billion to USD 13.3 billion by 2020, with a growth of USD 2 million in additional investment in digital advertising [4]. In 2018, Twitter unveiled over 50 premium video content collaborations for the platform, set to clock hundreds of hours of live streams and video highlights programming across sports, entertainment and news [5].
The content-sharing platform's big announcement affirmed the potential for VOD to fully support a blossoming video-content advertising market as the advertising market moves towards quality, premium and niche content. With advertising becoming increasingly personalised, SES's VoD Everywhere is a video solution that is able to serve the broadcast needs of pay-TV operators, cable and mobile network operators. With VoD Everywhere, companies are not only able to provide added value to their advertisers through ad-supported VoD content with contextual targeting; they are able to meet their customers' marketing objective of a wider audience reach, and also leverage on VoD Everywhere's unique features to boost advertising growth.
VOD answers the viewing habits of today's consumer and is integral to advertisers and content businesses in an age of digital video advertising. With VoD Everywhere, advertisers' need to "engage consumers through relevant, timely, and personalised messaging that inspires them to act" [1] can truly be fulfilled.
Contact us today to find out how you can deliver niche VoD content to your target audience.

[1] Digital Market Asia: 'TV Everywhere' and AVOD Adoption: Advanced TV Marketing Trends for 2018
[2] Tech In Asia: Go-Jek Ventures Into Video Streaming, Partners with VICE on Original Content
[3] TotallyAwesome: TotallyAwesome Launches the First Kid-safe VoD Ad Platform in APAC
[4] Blog Okast: Online Videos and VOD: Summary of 2017 and 2018's Trends
[5] Asia One: Twitter Expands Premium Video Content in Asia Pacific