The Expanding Value of Satellite in Mobile Backhaul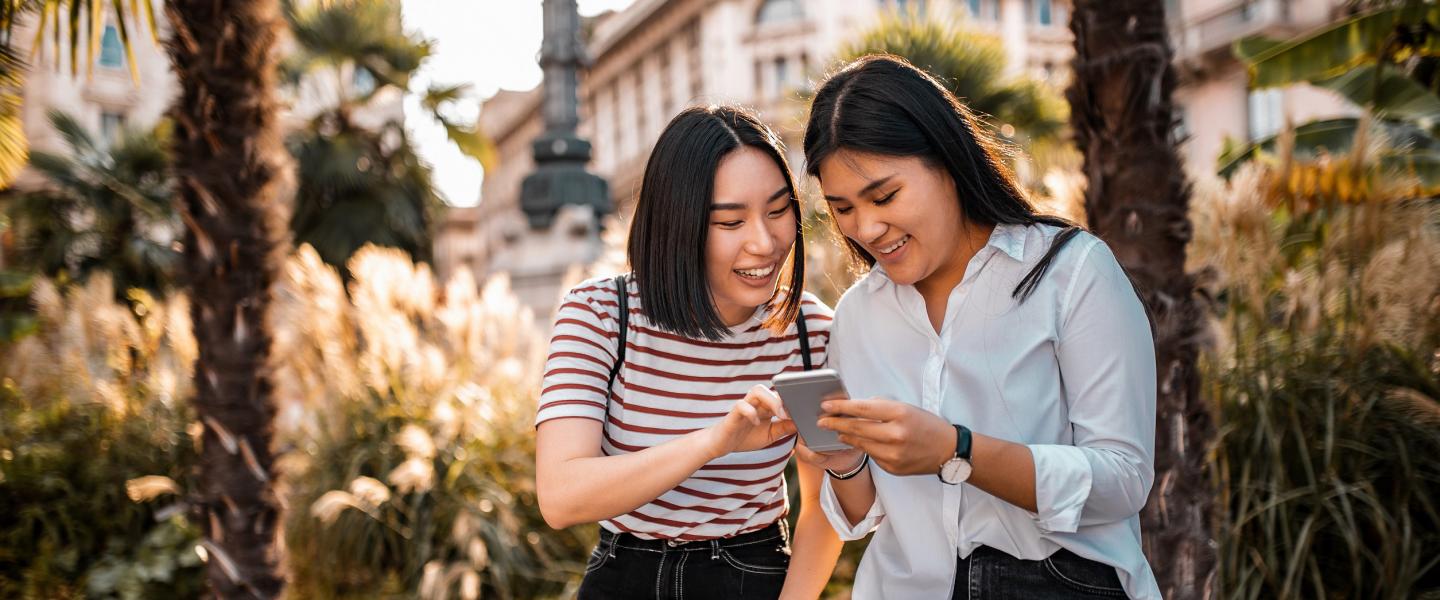 The Expanding Value of Satellite in Mobile Backhaul
Satellite has acquired a reputation among mobile network operators (MNOs) as a "last resort" mobile backhaul option. Increasing bandwidth requirements from customers and advancements in satellite technology offer an opportunity for MNOs to take another look at satellite solutions.
Bandwidth Demands on the Rise
The mobile market in the Asia-Pacific region, both in terms of subscriptions and bandwidth consumption, are rising steadily. By 2023, it is estimated that 72% of people in the region will have a mobile subscription; an increase of 20% from 2018. [1] Mobile network data traffic increased 53% year-over-year between Q2 '19 and Q2 '20, while restrictions from the pandemic lockdown shifted traffic loads from city centres to suburban areas. Future traffic growth is expected to be driven by more smartphone subscriptions and an increase in average data volumes per subscription. [2] Upgrading mobile networks to 4G and 5G will also contribute to greater demand for enterprise bandwidth, particularly as the use of Internet of Things (IoT) devices across industries grows.
To be prepared for this reality, MNOs need to provide the same quality of bandwidth in less populated areas as urban centres, since people generally use the same amount of data. Advancements in satellite technology, paired with managed mobile network solutions, give MNOs increased capacity, performance and flexibility in an optimised network infrastructure.
Improvements in Satellite Capabilities
Satellite industry advancements over the years, such as the emergence of lower cost high-throughput satellites (HTS), have reduced bandwidth prices. This has made satellite a more economical solution, even in low-revenue developing economies.
SES's O3b MEO constellation provide low latency and high-throughput data rates up to 1 Gbps to a single site. Since one beam provides enough bandwidth for multiple towers in Asia-Pacific, O3b MEO solutions are well-suited for backhauling large volumes of traffic from a multi-tower aggregation point. The next-generation O3b mPOWER communication system, which builds on our successful O3b MEO constellation, will allow SES to support exponentially more performance, flexibility, and scale to drive critical cloud services and emerging applications based on data analytics needs and IoT deployment.
As backhaul networks rapidly transition to 4G and the installed base continues to expand, satellite mobile backhaul offers opportunities in all regions. Small cells, which are low-power, short-range wireless base stations that cover small geographical areas, will play an increasingly important role in satellite mobile backhaul growth, as lower costs expand the addressable market to areas previously uncovered. Lower capacity prices, an enhanced ground segment, and small cells will make it possible for MNOs to earn positive returns, particularly in remote locations. [3]
Satellite providers can also provide a more cost-effective managed service model that aligns with MNOs' business requirements and empowers them to extend networks into underserved areas. Wateen Telecom's partnership with SES in Pakistan to provide high-quality cellular backhaul service to their customers in remote and inaccessible areas shows how MNOs can leverage satellite technology to address changing connectivity needs effectively. Managed solutions from satellite providers that combine dynamically allocated capacity with an optimised network infrastructure help MNOs deliver bandwidth seamlessly and efficiently to wherever it is needed.
There has never been a better time for MNOs in the Asia-Pacific region to look at how satellite-enabled mobile backhaul can help expand reach and data capacity to end users and enterprises adopting edge-hosted applications, while continuing to support the fulfilment of universal service obligations (USOs). SES's managed mobile backhaul solutions reduce the risks involved with providing broadband services for MNOs, accelerate revenues for 2G, 3G, and 4G/LTE services, and simplify these services under a single, robust service level agreement (SLA). Satellite mobile backhaul needs will only continue to grow as 5G becomes more widely available.
Contact SES to learn more about how satellite-enabled mobile backhaul solutions can help MNOs implement advancements in their business.

[1] Cisco: Cisco Annual Internet Report
[2] Ericsson: Ericsson Mobility Report
[3] NSR: NSR Report: Smallcells a New Key to Unlocking $39 Billion in Satellite Backhaul Revenue