Connecting Asia's Unreachable Communities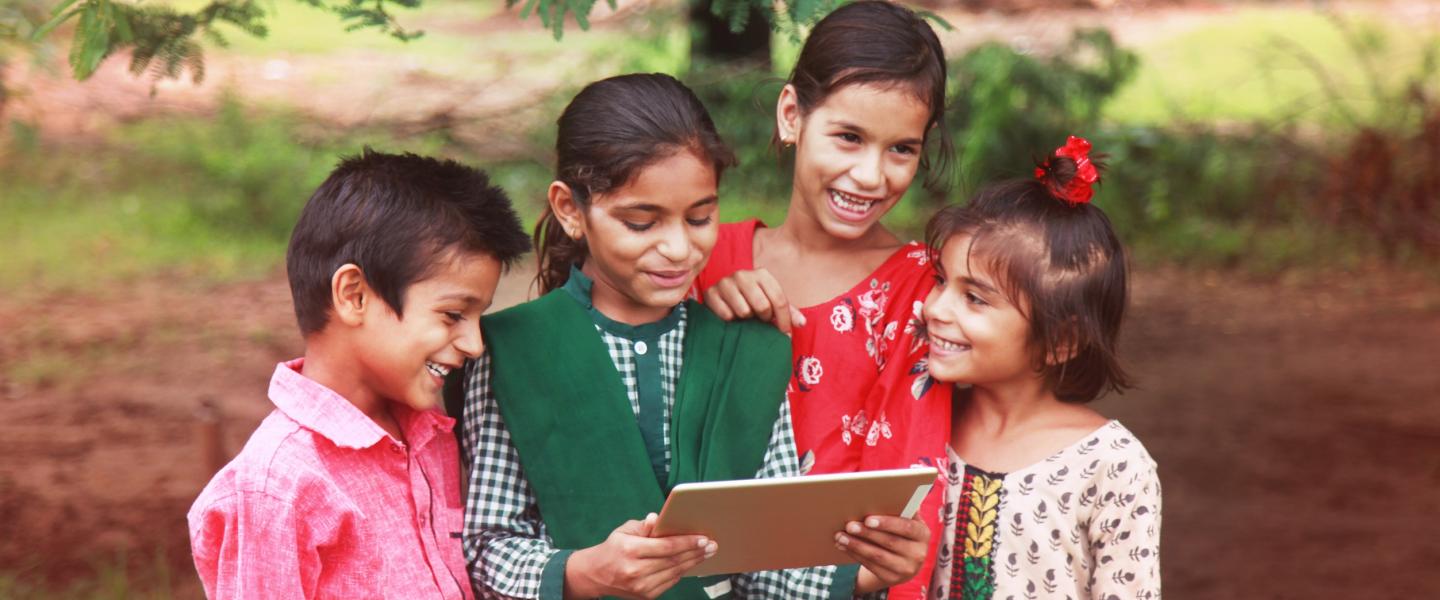 Connecting Asia's Unreachable Communities
Across Southeast Asia, countries are investing in the digital technologies that will power the Fourth Industrial Revolution and the future outlined in the United Nation's (UN) Sustainable Development Goals (SDGs). With digitalisation, countries are increasing access to information and connectivity; however, internet access varies across the region. The internet penetration in Singapore, for example, is 88%, while it is 67% in the Philippines. Every country has the important job of providing universal access to the internet to ensure no one is left behind in national efforts to achieve the ninth SDG to "build resilient infrastructure, promote sustainable industrialisation and foster innovation," but each one faces unique challenges in accomplishing that goal.
Ensuring the Success of SDG 9 Across Asia's Developing Countries
Broadband internet access and connectivity are vital to countries on the path to realising the SDGs because they contribute to furthering each of the other goals. To help developing nations in particular, the Broadband Commission for Sustainable Development has advocated policies and programmes to expand access and adoption of high-speed, high capacity broadband connections, and ensure that everyone can take advantage of the benefits of broadband. [1] The Organisation for Economic Co-operation and Development (OECD) notes that a key factor preventing countries in Southeast Asia from fully benefitting from digital transformation is connectivity, as rates of broadband subscriptions per 100 inhabitants in the region are far lower than in OECD countries. For example, the average fixed broadband penetration rate in Southeast Asia was 5.2% compared to the OECD average of 30.2%. A wide gap has also emerged in fixed and mobile broadband penetration rates. Connectivity has become the bridge between individuals and governments as well as between businesses and innovation, and if broadband deployment is not made a priority, national digital transformation initiatives throughout the region cannot succeed. [2]
To counter these challenges, governments across the region are re-examining their responsibility to provide broadband access and connectivity services to all. In Indonesia, for example, the Indonesian Authority on Accessibility and Telecommunications, known as Badan Aksesibilitas Telekomunikasi dan Informasi (BAKTI), gathered with the Association of Southeast Asian Nations (ASEAN) and the United States Agency for International Development (USAID) last year to discuss approaches to a next-generation universal service obligation (USO) to ensure that all citizens have access to critical government and health services, as well as private sector opportunities.
Adding Satellite Technology to Reach the Last Mile
The quality, quantity, and extent of digital infrastructure plays a decisive role in a nation's capacity to realise the benefits of the digital economy and society. A dynamic infrastructure deployment strategy takes into account many factors such as the population, and country size including geographic characteristics. Reliable fast mobile broadband will enable the development of cities and require large investments in fibre for backhaul and national backbone networks and affordable wireless connectivity, particularly in rural and remote regions with low incomes or cellular network coverage. [3] However, the reality is that the cost of investing in and maintaining the terrestrial networks continues to pose significant challenges to local network service providers who must invest in an economically viable way, despite pricing pressure on fixed and mobile broadband services, to keep their businesses moving forward. Addressing these challenges requires a business partner like SES with global reach, flexible service packages, and turnkey technology solutions that lower operating risks and align costs with revenue.
In Indonesia, the Ministry of Communication and Information Technology provides an example of national efforts taking shape in the region to expand access to reach more of the population. Its USO project, through BAKTI, aims to provide broadband internet access and mobile backhaul services to 150,000 sites in remote parts of the country. SES partnered with local service provider Teleglobal to help bridge this digital divide between city dwellers and citizens living in far flung areas. Enabled by SES Networks managed data services and the SES-12 satellite, one of our high throughput satellites (HTS) covering the Asia-Pacific region, Teleglobal will soon expand broadband internet access to more of the Indonesian population. [4] Similarly, in rural Colombia, SES is working with a local service provider to create 1,000 Wi-Fi hotspots in rural areas around the country enabled by SES Networks Signature Solutions.
With SES Networks Signature Solutions, customers have access to managed network services tailored to mobile network operators, telecom, and internet service providers. Local service providers, like our partners in Indonesia and Colombia, can increase network reach, improve network resiliency and intelligence, and enhance end-user quality of experience for essential cloud services and applications that are used for essential electronic education, health and government services. Additionally, our managed Wi-Fi network solution significantly reduces the technical challenges and financial risks of deployment and ongoing operations, particularly in rural and remote deployments. Along with our innovative technology partners, SES Networks integrates scalable, reliable satellite backhaul with Wi-Fi access points, lightweight masts, solar power solutions, and a flexible billing system. [5]
As countries work to fulfil their USOs, the need is growing to extend network services to more citizens so that businesses and government services can be easily accessed by all. Satellite holds the key to meeting the demand cost-effectively and at scale. The reach and scale of satellite solutions can help these countries on the path to bridging the digital divide and fulfilling their USO to the population.
Contact us to learn more about how SES is helping countries expand internet connectivity and access in the remote regions of Asia-Pacific.
[1] Broadband Commission for Sustainable Development: The State of Broadband: Broadband as a Foundation for Sustainable Development
[2] OECD: Southeast Asia Going Digital
[3] ITU: Digital Infrastructure Policy and Regulation in the Asia-Pacific Region
[4] SES: Teleglobal Brings Broadband Access and Mobile Connectivity Services to Rural Communities in Indonesia via SES Networks
[5] SES: SES Networks Signature Wi-Fi Network as a Service