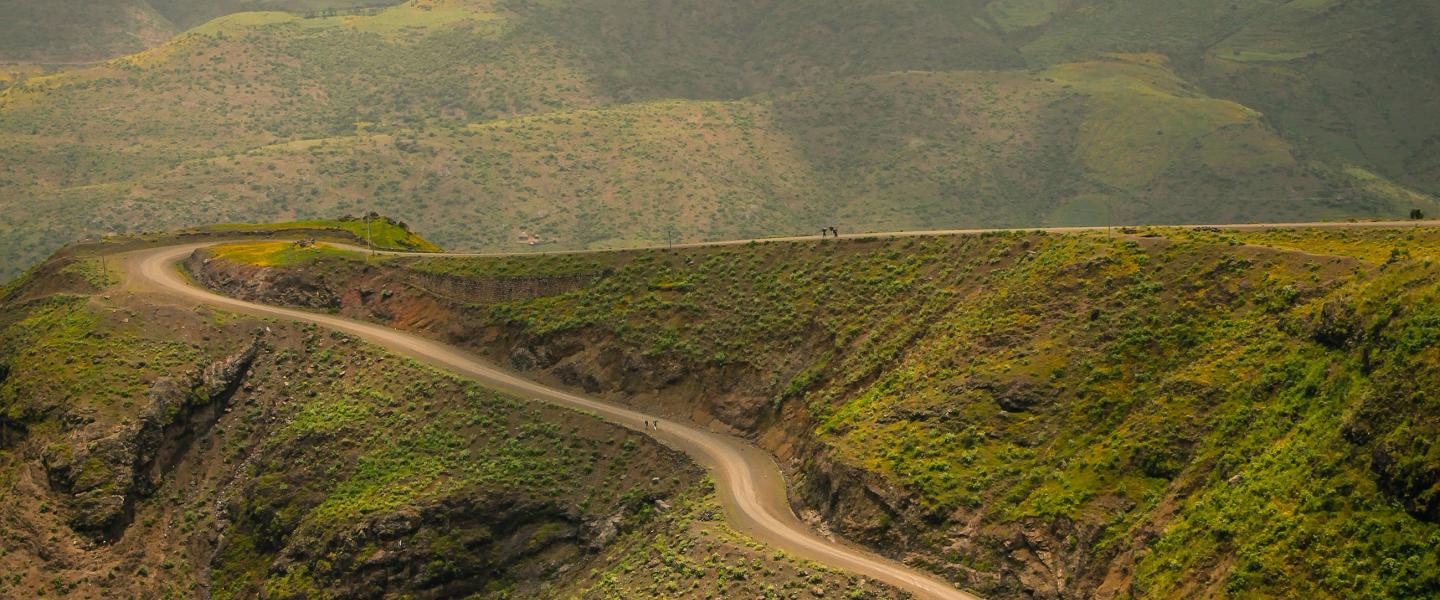 Connecting possibilities across Africa
InterSAT is Africa's leading internet provider. They partnered with SES to enhance satellite-enabled connectivity for major organizations, government institutions, broadcasters and the private sector in 32 African countries.
Industry
Telecommunications
Location
Kenya, Africa
Connecting the continent
The fibre network in many African countries is still under-developed, with a significant population living beyond its reach. Growing demand for internet connectivity from rural communities and remote businesses motivated InterSAT to expand its coverage capabilities. To do so, they needed to deploy evolved networks comprised of terrestrial fibre, wireless and satellite technologies.
As a company that strives to make service delivery better and faster, InterSAT continuously seeks to invest in state-of-theart services. That's why SES made a fitting partner to help them achieve their goals.

Powering InterSAT's growth
Partnering with SES enables InterSAT to deliver high-performance connectivity and expand their coverage, including to a single site, to multiple rural villages, and to larger, semi-urban areas.
Reliable Fixed Data
Smaller communities have an increasing need for faster, more reliable broadband to support business growth, as well as healthcare and educational services. Leveraging a range of technologies, SES's network solutions help InterSAT increase network reach, improve network resilience and intelligence, and enhance their end-user quality of experience for essential cloud services.
Better Broadcasting Service
InterSAT's broadcast customers can deliver live, linear, and nonlinear sports and events content to viewers across Africa on any device. This is thanks to the flexible, continuous redundant connectivity provided by SES, coupled with innovative video content management, playout, and distribution solutions.
Accessible Cloud Capabilities
Taking advantage of SES's partnerships with top-tier cloud service, InterSAT optimised the performance of critical cloud services and applications for their end-users. Standards-based Layer 2 interconnection makes it simple for users to interconnect with cloud operators.
Exceptional user experience
InterSAT is now offering truly differentiated services to their customers. They have new and upgraded capacity and customised connectivity platforms, made available by SES satellites. Now InterSAT delivers an exceptionally high-quality experience across Africa, whether end-users are simply accessing the Internet, viewing a live broadcast event, or using advanced cloud applications and services.
"The partnership between SES and InterSAT has paved the way for a wealth of digital opportunities and has built a stable support network for Africa's businesses. With a solution that can meet demand and fulfill connection needs, Africa's industries can now look towards the future."


Hanif Kassam, CEO of InterSAT