Capturing Asia's TV Market with IPTV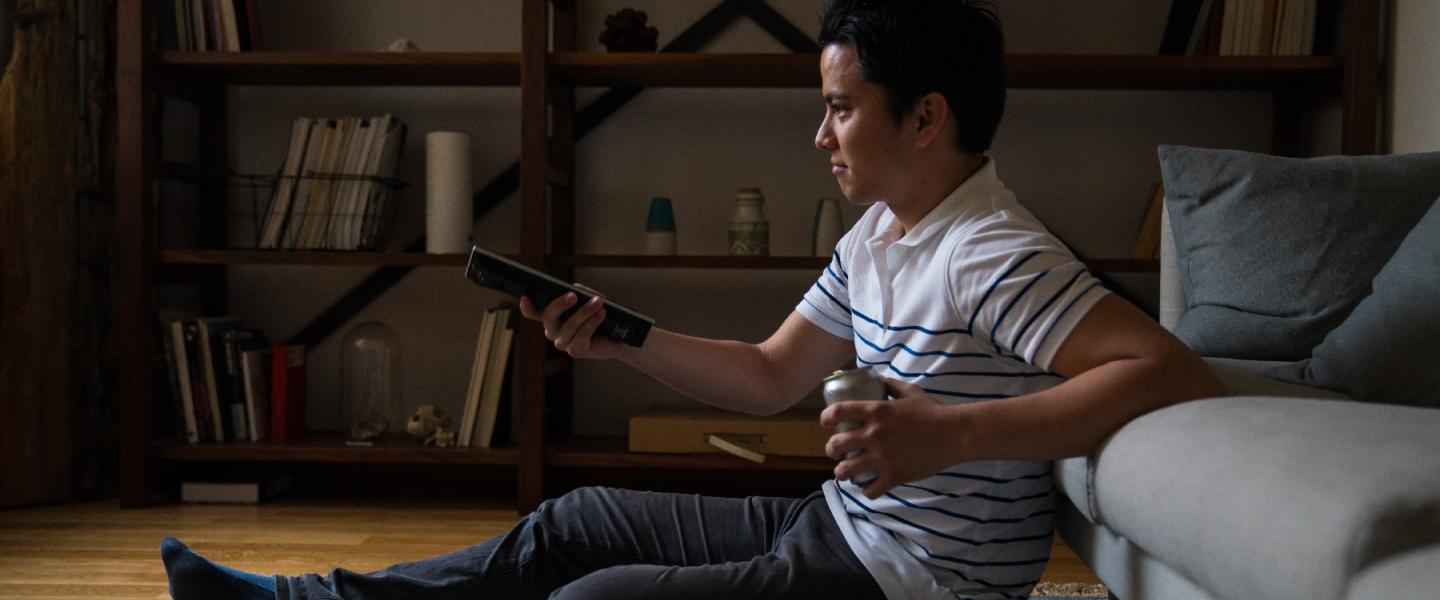 Capturing Asia's TV Market with IPTV
Asia-Pacific's March Towards IPTV
The Asia-Pacific TV market has transitioned towards a digital and more personalised viewing experience. In a study done by market analyst Global Web Index in 2018, Asia-Pacific has 44% of TV viewers watching TV online, making it the highest proportion in the world. At the same time, 53% of Asia-Pacific internet users watch TV on mobile, while 88% of the same demographic used a second screen while watching TV in the past month [1].
The young, diverse and broadly mobile-first traits of the market have primed Asia-Pacific to be fertile ground for IPTV growth. The region is the world's third-largest IPTV economy, with China Telecom being the largest IPTV operator globally by subscriber base. How sustainable is this trend and can IPTV continue to dominate the Asian video viewing experience?
From Cable to IPTV
Viewers today want choice and control in the content they consume. IPTV provides access to niche content for viewers to watch at their convenient time [2]. While cable television led TV's initial growth, telcos have been able to compete with digital cable to offer video-on-demand (VOD) services as well as high-definition (HD) content. With IPTV, users can request content over the internet at any time and are not restricted to linear TV.
This is crucial in Asia-Pacific where a variety of video content is consumed. In China, half of the online population of the country was watching live streaming videos by end 2017. The estimated number of viewers on short video platforms like Douyin by Bytedance in China was at 352 million at the end of 2018. On these platforms, online video viewers spend an average of 44 minutes per day watching short videos of about 15 seconds that are set to music [1].
Distributing varied video content is challenging and requires satellites of different capacities and efficiencies. With SES, video content can be transmitted to multiple devices through eight satellites that cover 32 million households in Asia-Pacific. Coupled with media services platform like MX1 360 that smoothen the content delivery process, broadcasters, media companies and media rights holders are able to deliver end-user content anytime, anywhere and to whatever device necessary.
Infrastructural and Industry Backing
Due to challenging economic conditions, an increase in competition and rampant piracy,
the growth of cable or pay-TV services has reached a stalemate. However, IPTV remains the core driver for growth and new customer additions compared to pay-TV operators who struggle to attract and retain subscribers [3]. IPTV is accessible from IP-enabled TV, mobile phones and personal computers making it the better option as a VoD solution [4].
Technological developments and market expansion have also added to the number of subscribers for IPTV. Companies are adopting strategies to attract clients in Southeast Asia and Greater China, where key players are building their focus on individual users. Results have been positive in markets like Japan, as industry bodies make a deeper shift to IP-based distribution and set-top box integration with over-the-top (OTT) operators. At the same time, authenticated subscription video-on-demand (SVOD) offerings are rolled out, such as Japanese SVOD 'Paravi', jointly launched by three national TV broadcasters [1].
Friendly Platform for Mobile-First, Diverse Content
Asia has become predominantly mobile-first from the growth of smartphone users in the region since 2010, specifically in China and India [4]. This has fuelled the demand for IPTV services on mobile devices. In India, network service providers have transformed the IPTV scene, with an increasing number of companies providing free IPTV live subscription to their customers. With this trend, the demand for mobile-based IPTV services is set to soar further [4].
As younger age groups live in a multi-tasking and mobile-first world, dual-screening habits have increased. Dual-screen behaviour has pushed up the amount of content and ads to complement the second screen [1]. Having the ability to support the demands of such behaviour, IPTV can be used across diverse industries to channel content such as targeted advertising-on-demand videos. Through SES's advanced broadcasting and video technologies, such content can be transmitted in high quality and high volume through their IPTV headends that cover 99% of the globe.
IPTV Tomorrow?
The rise in spending power coupled with rapid urbanisation in the region is projected to further increase the adoption of IPTV in households. Growing penetration of internet in Asia-Pacific and an intense demand for tailored TV content has bolstered the IPTV market in the region [4]. With governments and emerging economies in the market lending support to launch IPTV initiatives, the Asia-Pacific IPTV market presents a host of opportunities for content businesses in the region [2].
With its broadcasting and video technology capacity, SES can capitalise on the power of its satellites and extensive IPTV headends to drive IPTV growth in Asia-Pacific to new heights.
Contact us to learn more about what we can offer to your content business.

[1] ASIA VIA: The Asia Video Industry Report 2019
[2] Market Watch: IPTV 2018 Global Market Analysis
[3] IHS Markit: IPTV Driving Growth in Asia-Pacific, where Cable has a Strong Footprint
[4] Mordor Intelligence: IPTV Market Forecast