Viasat: Broadcasting the Olympics in all their Ultra HD glory to the Nordics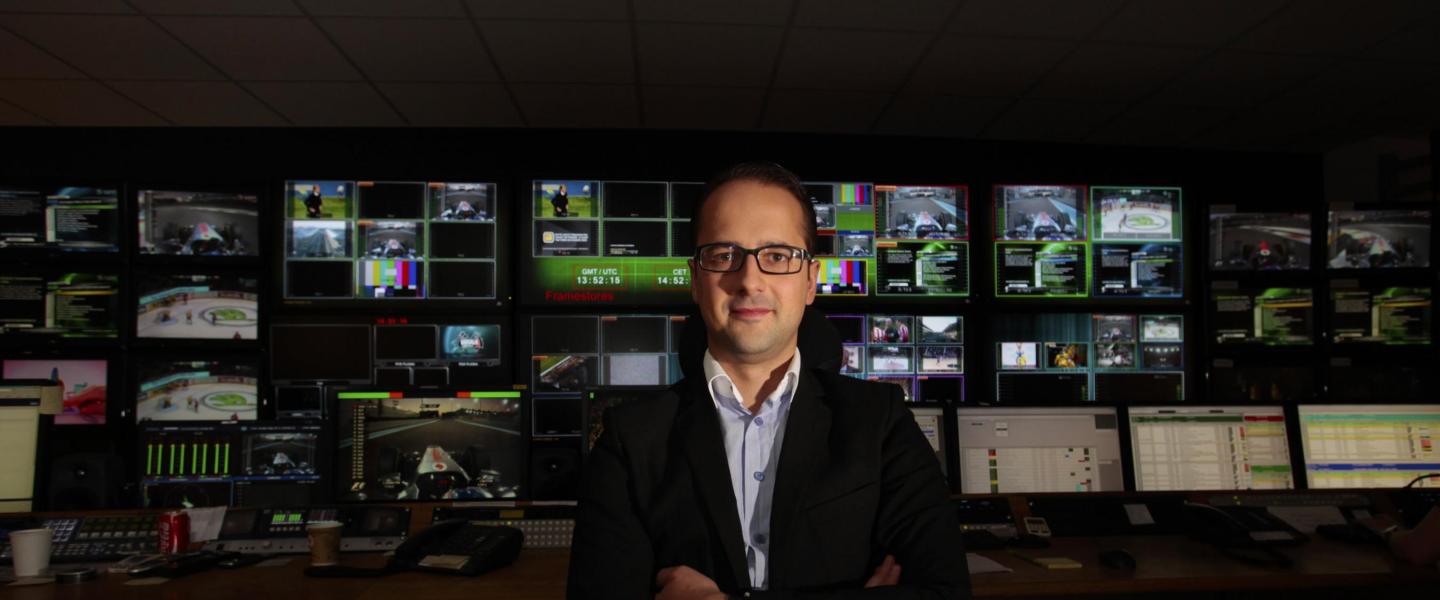 Viasat: Broadcasting the Olympics in all their Ultra HD glory to the Nordics
First Ultra HD channel in the Nordics to also be one of the world's first in broadcasting 120 hours of the Games
Pay-TV operator Viasat doesn't stop after achieving one milestone. Despite being the first to launch an Ultra HD (UHD) sports channel via satellite in the Nordics, the TV operator decided to outdo itself by bringing forward the launch of the channel (originally planned for the fall) so that it can be one of the first to broadcast 120 hours of the Olympics in UHD. We speak to Bartek Gudowski, Chief Technology Officer of Viasat, who offers us some insights on the new channel.
Today you're launching your first UHD channel – a few months earlier than initially planned. Can you tell us how this happened?
We have been ramping up our efforts to launch the UHD channel in fall but when we managed to secure the rights to broadcast the Olympics, we got really excited and decided to speed up our efforts to make sure the UHD channel would be ready for the event. To achieve another first in providing coverage for the Games in UHD is definitely a unique opportunity that we don't want to miss.
Why did you choose to dedicate your UHD channel to sports?
At the beginning, we were actually considering a hybrid channel which shows a mix of sports and movies. However the pace in UHD production is accelerating for sports, and there's a lot more UHD sports content than movies. Additionally we saw our portfolio of sports content widening. We are now seeing UHD productions from rights holders of major sporting events such as Premier League, Champions League, Serie A, La Liga, Ligue 1, NHL and Moto GP. All of them are producing live UHD feeds, and Viasat hopes to distribute these feeds to customers during the fall to offer the best picture quality to our UHD customers. So keep an eye on our TV guide for Viasat Ultra HD during the fall!
More importantly we believe the enhanced viewing experience with UHD will be much more striking with sports than movies. From HD to UHD, the ratio of transmitted data is a lot higher for sports than for movies. When broadcasting sports in HD, we transmit in 720/50p, which means an HD resolution 1280 x 720 (as opposed to 1920 x 1080 for full HD), with 50 progressive frame rates per second (compared to 25 frame per second for full HD). This format enables us to offer higher frame rate, or "faster" pixels if you prefer, which is ideal for fast moving content like sports. It means that instead of transmitting two megapixels as in full HD, we transmitted only 0.9 megapixels. In consequence when going up from HD to UHD resolution, still with 50 frames per second, we are transmitting nine times a higher amount of data (when for movies in UHD, the ratio is four times more data). That's quite a leap, so you can imagine how impressive the experience will be for the viewers!
What was vital to making this project a reality?
To realise this project, we needed all pieces of the puzzle -- security requirements, maturity of end-users device, satellite capacity, investments, etc -- to come neatly together, and there is where coordinating with the right partners is key.
Most importantly, we needed to find the right device: a set-top-box which could enter the market without being too prosumer-oriented, because we wanted to have mass adoption from the consumers. The end-device that we are putting out in the market today gets back to a decision we took three years ago. We made sure this device would be the right price for the end-users, and we also checked its stability, which is always a key challenge for new technology.
Why do you rely on satellites for this channel, and why particularly on SES?
Satellites have the capacity requirements in place to broadcast UHD, which is not the case for all modes of delivery. DTT for example would not have been able to cater to the required bandwidth.
We have a unique partnership with SES where we have a common long-term vision in building up a market. SES doesn't only think of the capacity, they know it's vital to take into consideration the entire value chain, which is very important for a project like launching the first UHD channel in a market!
What were the challenges to broadcast the Olympics in UHD?
This is the first time the Olympics will be broadcast in UHD on commercial channels to a wide audience. Thus there were a lot of technical implications across the entire UHD value chain: the distance with Rio, the different TV standards in Brazil, the possibility to test everything to make sure the experience is as compelling as it should be. Because UHD is still a "fresh" technology, we need to go the extra mile when it comes to verifying. We also need to localise the content with commentary in the local language, among other things.
You are also covering the Games in Virtual Reality (VR). This is quite exciting as well, can you tell us a bit more? Are there synergies with UHD?
While VR is a very different way of experiencing TV, there are huge similarities with UHD. VR can only be a success with high picture quality, so UHD and VR go hand in hand in that aspect. Even if the technology is very different, there is the same drive for innovation, the same need to get more pixels captured by the cameras and delivered to a TV screen. Whether on a big screen or through goggles, we see how both technologies can offer to viewers the opportunity to be part of a game without being at the stadium.