Tomorrowland Music Festival Unites Festivalgoers in Nine Countries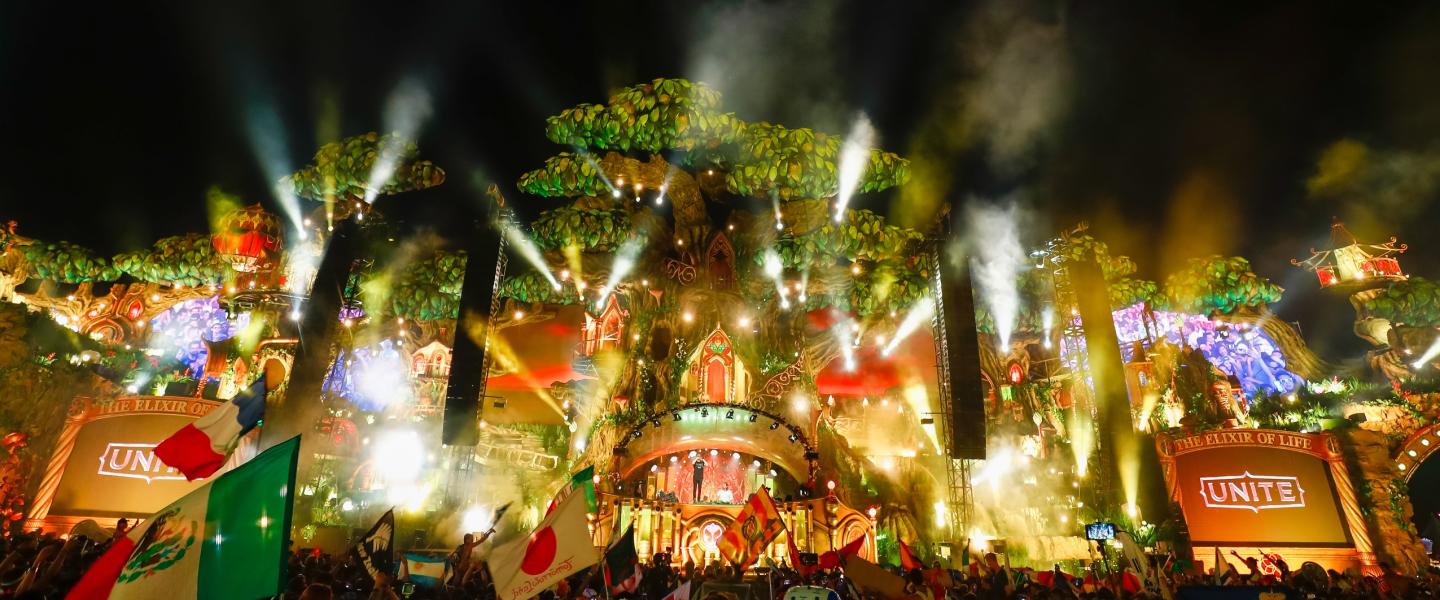 Tomorrowland Music Festival Unites Festivalgoers in Nine Countries
Thanks to the power of satellite, the largest electronic dance music festival in the world will be spreading its love, unity and magic across Belgium, Malta, South-Korea, Germany, Taiwan, Lebanon, Dubai, Spain and Israel during its special "UNITE" event.
Crowds of festivalgoers attending 'UNITE With Tomorrowland' on 29 July will be able to experience the performances and parties that are taking place simultaneously in Belgium, Malta, South-Korea, Germany, Taiwan, Lebanon, Dubai, Spain and Israel thanks to live satellite feeds.
Tomorrowland will rely on SES Video and MX1 to interconnect its multiple stages performing simultaneously at these nine far-flung locations.
SES Video will provide satellite capacity equivalent to 18 HD channels while MX1 will be delivering transmission and uplink services to ensure that three performances from the main stage in Belgium - Kshmr, Armin van Buurnen, and Dimitri Vegas & Like Mike - will be broadcast live to all the other locations.
In addition, each UNITE stage will be live-streamed to the other countries to enhance the connected experience, giving festival goers the opportunity to view the magic of Tomorrowland in the other eight locations on a large screen.
Distribution to multiple locations will rely on MX1's services for the turnarounds, conversions, and channel combining which will be performed from its teleport in Emek, Israel.
"Together with MX1, we are pleased to help Tomorrowland build more bridges. Compared to last year, we are connecting an additional location, and also interconnecting all locations to one another. This truly demonstrates the key role of satellite in bringing live events such as Tomorrowland across the world, and in enabling a seamless live connection," said Richard Lamb, General Manager of Occasional Use at SES Video.
In 2016, SES provided Tomorrowland with a similar service for its UNITE event, and connected the main festival in Belgium to seven different locations. Festivalgoers in Belgium were able to see the stages in seven cities, and festivalgoers in other cities could see the mainstage in Belgium.
More information about UNITE with Tomorrowland can be found at www.tomorrowland.com/en/unite/welcome