Terabits from Space: Next-Gen Tech Redefines Satellite's Role in Global Networking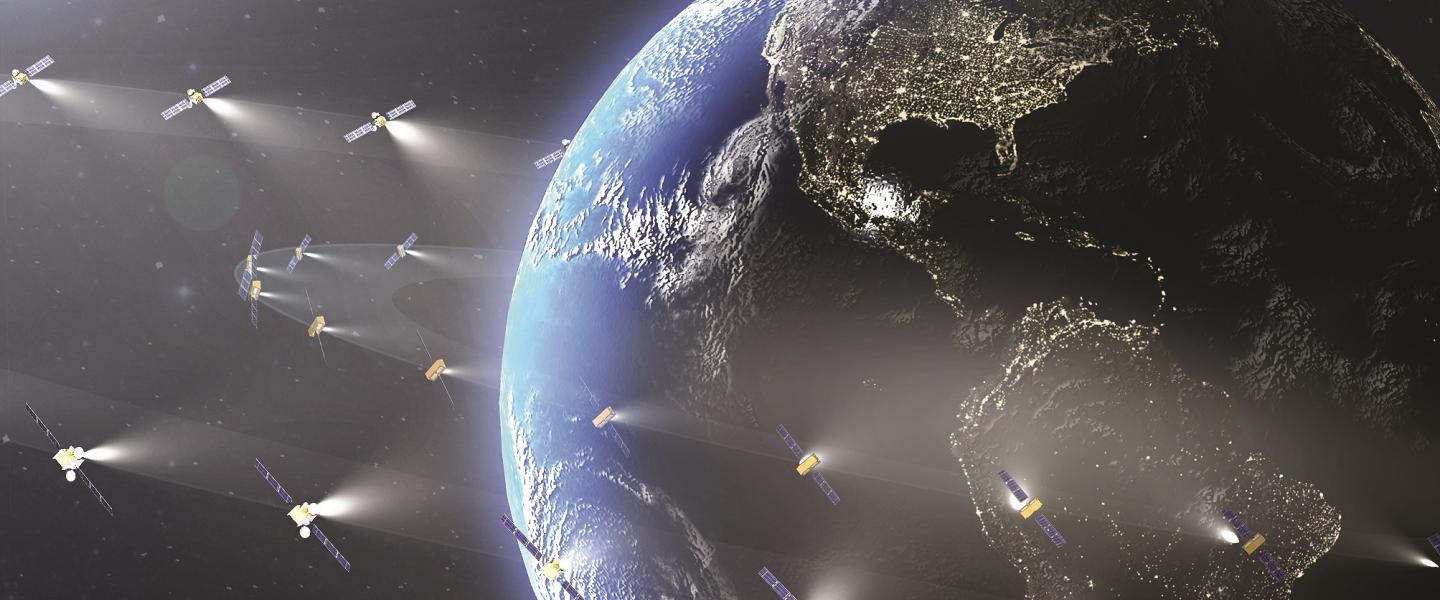 Terabits from Space: Next-Gen Tech Redefines Satellite's Role in Global Networking
Historically, satellite connectivity had been viewed as complex, proprietary and expensive. It was perceived as being slower than fiber and needed extensive teams of specialists to integrate it with terrestrial networks to reach remote locations. It was widely viewed as the absolute last resort. But today, that view has completely changed.
In the cloud-scale era, the global networking community is increasingly recognizing the critical role satellite can play in extending networks for the delivery of truly global connectivity to people, applications, machines and locations everywhere – whether that means connecting an IoT sensor in a container on a cargo ship in the middle of the Caribbean Sea or a 4G LTE tower in a remote village in the Amazonia or providing connectivity to improve the capabilities of unmanned aerial vehicles (UAV).
Latin America is increasingly looking at satellite to help solve last-mile connectivity challenges and strengthen the digital economies in the region. For example, satellite-based services are contributing to the acceleration of mobile broadband adoption in Latin America, supporting telco operators to grow to 79% penetration by 2020. This will also represent a dramatic growth in data usage, which is expected to increase to 5.5 GB per user in 2021, nearly a six-fold increase from 2016. Also, satellite connectivity is helping to re-establish communication capacity in areas affected by natural disasters across the region; for example, in Hurricane Maria-stricken Puerto Rico or in Peru after major impacts suffered last year due to the phenomenon known as Coastal El Niño.
And in the same way telco operators and communities in the region are benefiting from satellite-based services, governments and industries such as enterprise, maritime, aerospace, and energy are using satellite to support their networks with remote or mobile end points. A key driver for this change is the need for "on-demand." Across industries and geographies, customers are looking to facilitate the massive shift from having applications and data stored locally to a cloud-based world. While moving to the cloud is nothing new in developed markets, improved connectivity – largely delivered by satellite – in remote and rural places begins to open up entirely new markets, applications and business opportunities bringing social inclusion and economic growth.
Satellites – the gigabit reality
While there are hundreds of geostationary (GEO) satellites out there, only few can deliver connectivity with gigabits of capacity, much less fiber-like performance.
SES Networks' medium Earth orbit (MEO) satellites is the one exception that can deliver both. For the past five years, the current constellation of satellites has provided gigabits of capacity with very low latency to telcos, mobile network operators, government agencies, enterprises and other organizations around the world for applications such as connecting 3G/4G LTE cell towers, humanitarian relief camps and military sites, airplanes and offshore drilling platforms, among others.
Through extensive work with industry standards groups and application of software-defined principles, our MEO satellites can seamlessly work in tandem with, and in some cases serve as a superior alternative to replace, more traditional networks options such as fiber, copper, and microwave.
However, as demand continues to increase for its existing managed data services, SES Networks is already developing its next-generation MEO constellation: O3b mPOWER that is 10 times more powerful and has unprecedented flexibility to create new services and reach new markets.
Next-Gen Now: O3b mPOWER
When it launches in 2021, O3b mPOWER will be the most powerful and flexible satellite-based system ever. With ground infrastructure innovation and software intelligence, O3b mPOWER will launch with seven satellites, and is designed to provide cloud-scale connectivity through a "virtual fiber" network for application-aware services virtually anywhere in the world. Its key innovations include:
Ultimate Flexibility: Ability to shape, moderate, route, shift and switch more than 4,000 beams in real time
Terabit-scalable: A rapidly expandable, highly terabit-scalable system
Global coverage: Provides unrivaled coverage of +/- 50 degrees latitude for nearly 400 million km2, an increase of 10X over the current MEO system.
More importantly, O3b mPOWER is much more than just satellites – ground innovation and convergence play a critical role in making it faster, easier and more affordable to expand service reach (and market opportunities) for customers. As a result, O3b mPOWER introduces a new concept in network endpoints: Customer Edge Terminals.
Bringing together application-specific antennas, storage, compute and routing resources, virtual network functions (VNFs) and network intelligence, O3b mPOWER's Customer Edge Terminals deliver advanced network capability in a small device that is fast and simple to install – putting high-performance data services and advanced network functionality in reach for more kinds of customers in more places than ever before.
In addition, new capabilities in software-defined networking enable the O3b mPOWER system with intelligent multi-orbit resiliency, the ability to route traffic by application over GEO, MEO and terrestrial links, and the introduction of software-defined WAN services. All of which drives efficiency, reliability and flexibility for customers and their end-users.
The opportunities for "seamless satellite"
Based on these innovations, SES Networks and O3b mPOWER are challenging the conventional wisdom of where satellite normally fits in the global networking community. Satellite now integrates seamlessly with all other network infrastructure – from fibre to microwave to new innovations from service and content providers aimed at connecting more people than ever. Underscoring this point: SES Networks is the first and only satellite-enabled service provider that is MEF Carrier Ethernet 2.0 certified.
This seamless integration not only is expanding the market for satellite, it is opening up a world of digital opportunity for people and organizations of all sizes regardless of their location or application requirements. Market segment examples, include:
MNOs: High-performance, rapidly deployed solutions for Mobile Network Operators to expand footprints and connect more towers. O3b mPOWER's design ensures a futureproof migration path from 3G to 4G and eventually 5G, along with the performance and low latency to make advanced applications and architectures like HD Video, Augmented Reality, Virtual Reality and MEC available on a global scale.
Government: Either for civil government to reach regions currently underserved or unconnected or for defense by enabling secure, flexible and ubiquitous connectivity for network-centric operations fueled by real-time data from the field, personnel and manned and unmanned vehicles as well as remote sites for humanitarian or relief missions.
Fueled by investment and innovation, satellite has rapidly evolved from a networking afterthought to the key enabler for unlocking new markets and applications with its unique "superpower" – delivering gigabits to terabits of capacity with truly global reach.
SES Networks' vision – embodied by O3b mPOWER – integrates satellite-based connectivity with advanced services and applications enabled by a cloud-driven network environment with the goal to make satellite-based networks a seamless and wholly integrated part of a global, cloud-scale network ecosystem.
This article was first published in Spanish on ASIET.